2/27/14: UO students say "sorry Ducks, we're just not that into you."
Update: While student attendance at basketball games is dropping (one report says the student section was about 40% full at the last basketball game) interest in the Urban Farm seems to be growing. Makensy Venneri has a timely story in the ODE, here. The 2011 ODE story on the decision to put an athlete-only parking lot on land that could have been used for the farm is here.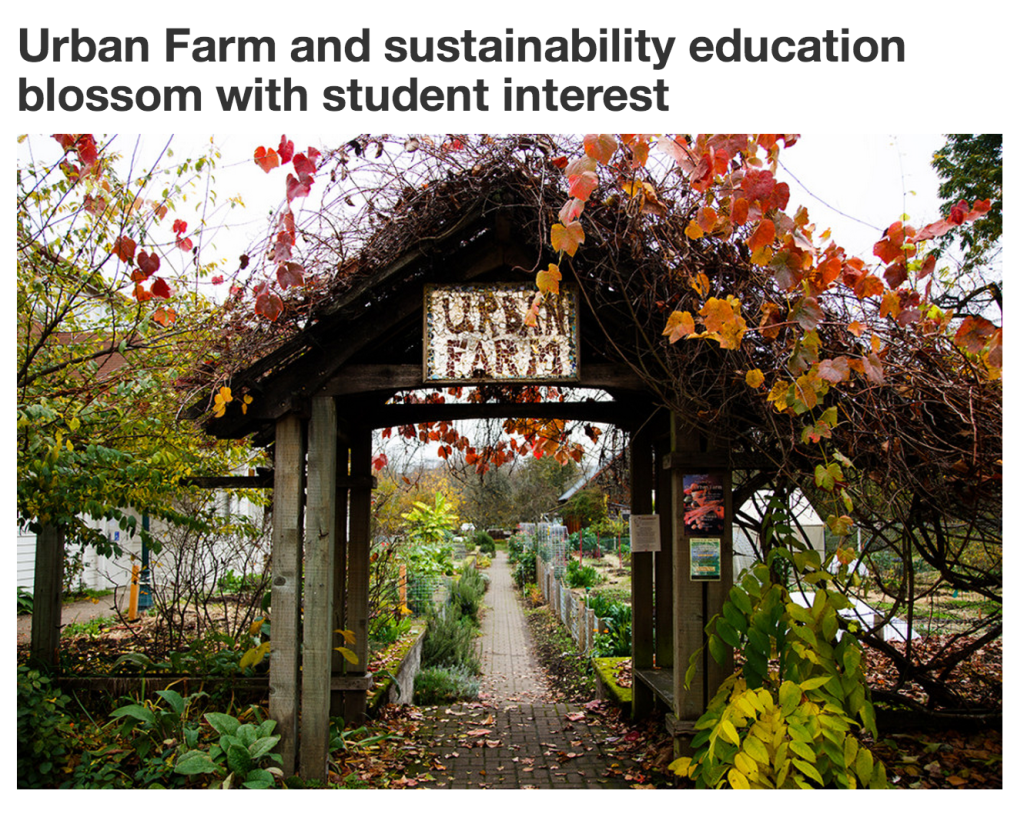 Update: There's an article about this post in the Oregonian here, many comments, some interesting.
2/24/2014: Last year UO spent about $105M on Duck athletics (audit report here), versus about $203M on CAS, LCB, Music, Law, AAA, COE, Journalism, and the Honor's College combined. (Tuition revenue and state support was $428M, the $203M is what's left over after building maintenance, administrative overhead, athletic subsidies, etc.)
Athletic Director Rob Mullens, his well paid hangers-on, and those admin junketeers like to claim big-time sports is a big draw for students. But according to the data, it ranks down there with our urban farm and recycling program: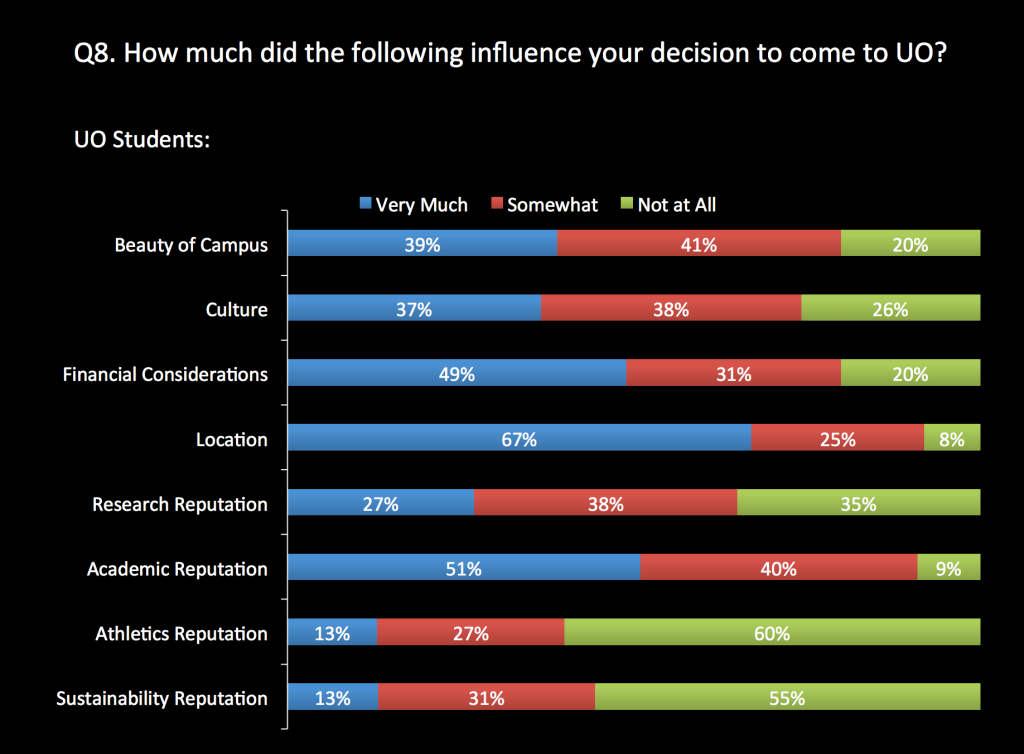 And these are the answers from students who came to UO. I wonder how many good ones got driven away by UO's big-time sports hype? From a 2013 survey by UO's sustainability program, here. Thanks to a vigilant reader for the link.
In addition, faculty, staff, and students all agree that winning games should be UO's lowest priority. Unfortunately they didn't break out the results for the administrators that set UO's athletic subsidies, but their revealed preference choices are pretty obvious.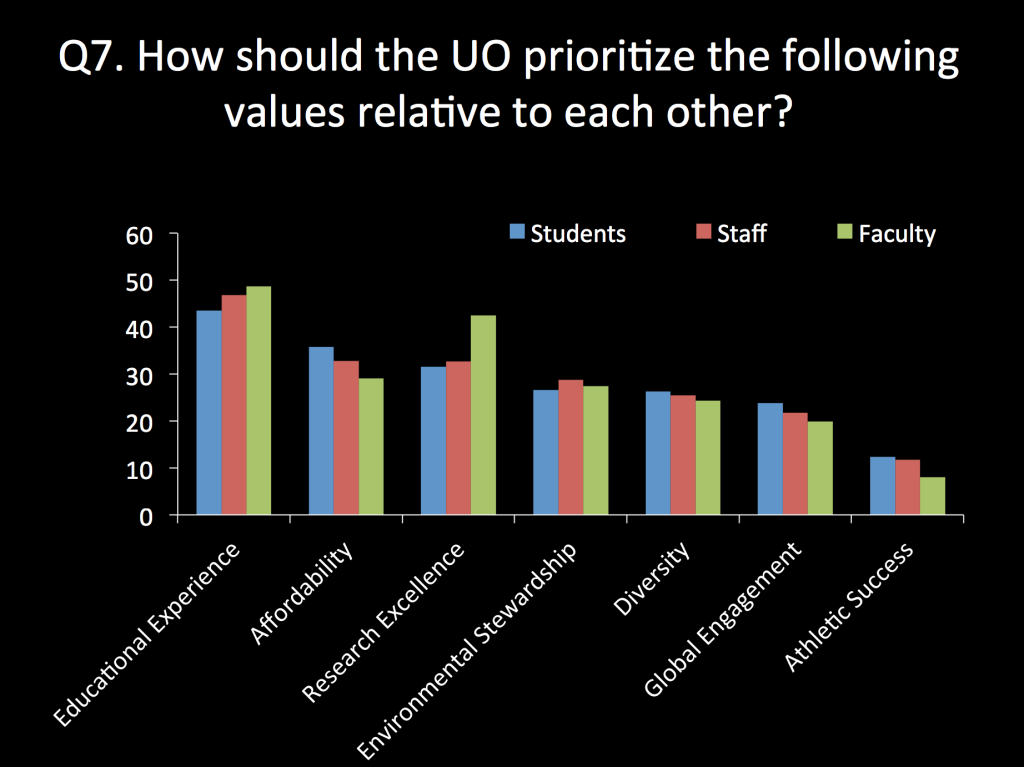 7/22/2014 update: College students losing interest in football hype The WSJ has the story on falling student attendance, even when tickets are subsidized with mandatory student funds, as at UO. Let's not even talk about basketball. Meanwhile all sections of UO's popular Urban Farm course are already full for fall. Administrator demand for free bowl game junkets remains at historically high levels.
8/4/2014 update: "Urban Farming". Oh, I get it now. The RG has the news, from the prestigious sounding Princeton Review.