Former RG reporter Joe Moseley has the game news at goducks.com.
Dana Altman's contract gives him a $10K bonus for this Duck win, to top off his ~1.5M base: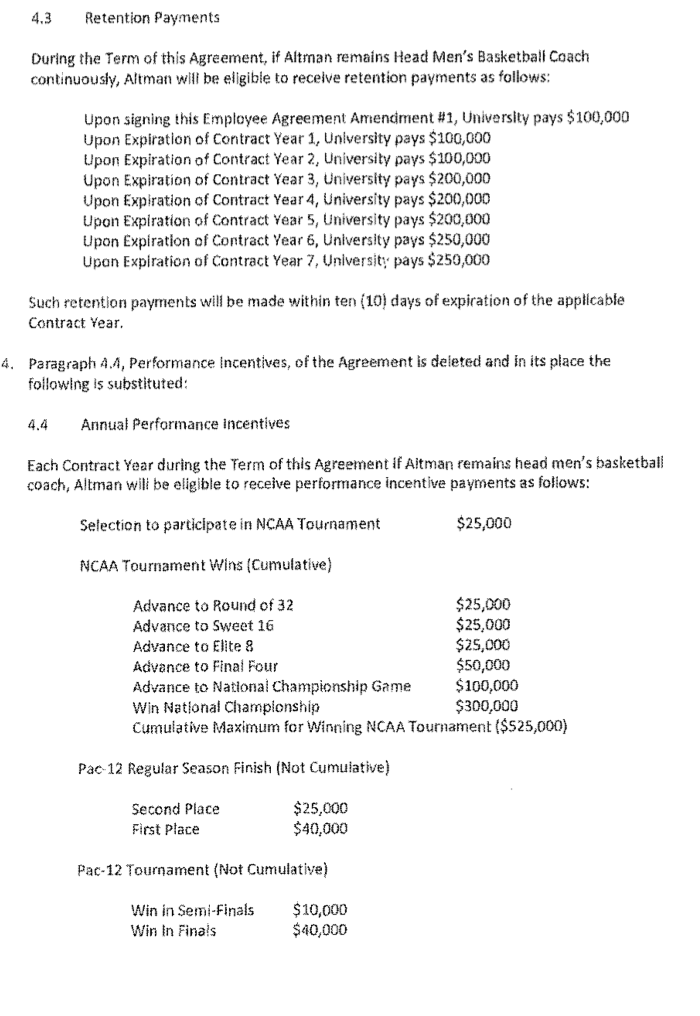 You can help pay Joe Young instead, at Fan Angel, here.
The NCAA is a classic hiring cartel. College athletic departments band together and agree to keep their athletes cash earnings to $0. This leaves lots of profits to pay the coaches and athletic directors. Since colleges and their sports boosters can't compete for top athletic talent by offering higher pay without risking the Cartel's wrath, they compete with amenities – such as UO's Jock Box and Football operations center, with its fine soft corinthian leather barbershop.
This junk costs the boosters millions, but it's worth a few hundred at best to the players. Extremely wasteful competition. Better to pay the players cash. And now a crowd-funding site has figured out how to skirt the NCAA's rules, by having boosters donate to accounts they hold in escrow for the players, conditional on playing for a given college. ESPN has the news here.
Assuming the NCAA's lawyers can't shut this down, the $120M Phil Knight has given UO for overblown locker rooms is now looking like a pretty bad investment.