Brenda Tracy is the survivor of a sexual assault by two Oregon State football players and two others, 16 years ago. She went public after newspapers broke the story of the alleged UO basketball player gang rape of Jane Doe. John Canzano published Ms Tracy's horrible and courageous story in the Oregonian, here, Kurt Krueger, the chair of the UO Senate's Intercollegiate Athletics Committee, invited her to speak at UO. Here is her story, which must be heard: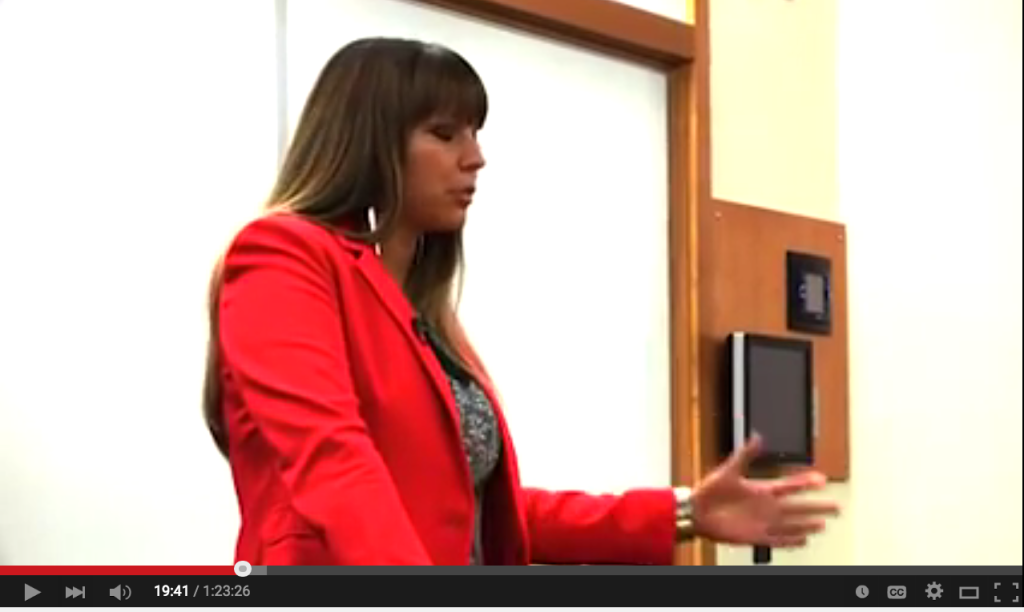 Krueger invited UO Athletics Director Rob Mullens and the other IAC representatives on the athletic department to attend her talk:
None of them showed. The Duck athletic department has been boycotting Senate IAC meetings, because the IAC's faculty, staff, and student members have been asking them too many difficult questions. Instead they attend the closed meetings of the "President's Advisory Group on Intercollegiate Athletics", chaired by Professor Kim Sheehan (Advertising), which former president Mike Gottfredson set up a few weeks after he learned of the basketball rape allegations. The PAGIA is a less representative replacement for the Senate's elected IAC, where the AD can avoid tough questions while pretending to cooperate with the sort of shared governance of athletics that UO's academic accreditors and the NCAA require.
So what has the UO athletic department been doing about sexual assault prevention? Bizarre presentations from Duck "Professional Development Coordinator" Tom Hart to the football team, on the dangers of getting lured into compromising situations that could ruin their careers, by Russian prostitutes hired by local motorcycle gangs. Yes, that's what the athletic department thinks is UO's sexual assault problem. Really.