SAIL is UO's faculty volunteer led program to encourage low-SES first generation students to go to college, by bringing them to campus for free summer day-camps on different academic subjects. They meet a lot of faculty and undergraduate mentors, and come back every summer during HS for a different camp, so by the time they graduate High School college is the natural next step not something risky or odd.
The UO Advancement office has helped set up a crowdfunding campaign to raise money to expand SAIL.  Here, or click the image to find out more and donate online.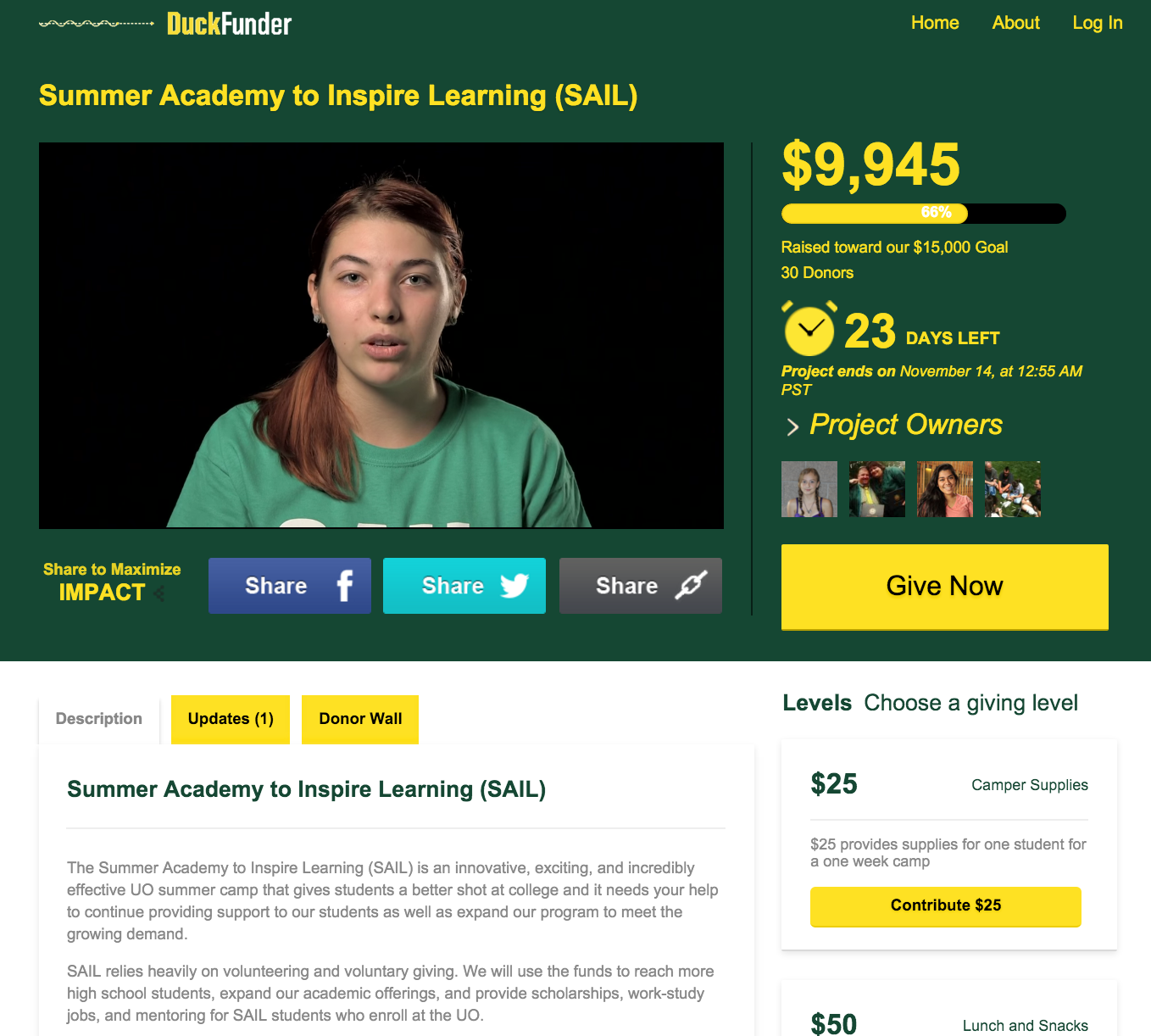 Around the O has more here. If you are UO faculty or staff you can find out how to volunteer here.