1/19/2016: Noah McGraw has the bad news in the Emerald here.
The only candidate for the Assistant Chief of the University of Oregon Police Department withdrew his application last week. Chou Her, who previously said he had been offered the position at the UOPD, cited personal conflicts as the main reason for withdrawing his candidacy.
… The assistant chief is the second in command of the department. UOPD requires applicants to have a bachelor's degree in a field related to law enforcement, five years of sworn officer experience and three years of management experience. Increased applicant requirements come as the university looks to finalize its transition from the Department of Public Safety to a full police force. That transition began in 2012, as McDermed was promoted to chief. McDermed was the last person to hold the assistant chief position. She hopes to find a candidate who will be "motivated to move the department forward in our current transition."
This leaves UO with a Police Chief with very damaged credibility and no obvious replacement. Schill and Coltrane have moved UOPD reporting from Jamie Moffitt to Andre LeDuc, and perhaps he will have more luck restarting the search after McDermed's role is clarified. In the past UO has been very generous about keeping former public safety directors on the payroll after easing them out.
12/19/2015: UC-Merced's Chou Her takes job as UOPD Chief in waiting, challenges Nicols and Stahl to bike race.
Noah McGraw has the good news in the Emerald here. Chief Her sounds like an excellent hire:
"I'm a big firm believer in community policing," Her said. "If you're just there simply providing a service and interacting with people, that's not community policing. Community policing is truly getting down to the nuts and bolts of interacting with people and being part of the town. From what I've seen of what UO is, there's a lot of opportunities to do those things."
The clean up effort is underway, with reporting for the UOPD Chief already moved from VPFA Jamie Moffitt to Andre LeDuc. UO will presumably terminate current Police Chief Carolyn McDermed's contract as soon as the Bowl of Dicks case is over, and promote Assistant Chief Her to Chief. It really wouldn't look good to do this right before a jury trial.
10/28/2015: Chief McDermed's potential replacement on campus Wednesday
Interim Chief Chou Her's pay at UC-Merced was $105K last year. He has far more experience than McDermed, whom we are currently paying $139K.
Also in contrast to McDermed, Chou Her does not seem to have been named as a defendant in any federal lawsuits, much less found liable in an expensive and embarrassing scandal, as McDermed was in the Bowl case.
The most disturbing thing I found on Her, from a google search for "Chou Her" UC-Merced was this report on "Campus Bunnies":
They sleep in secret, fuzzy beds and have questionable dietary habits. They prefer to be active in the evenings and early mornings. They are easily startled and can, if the situation calls for it, do some damage with their legs.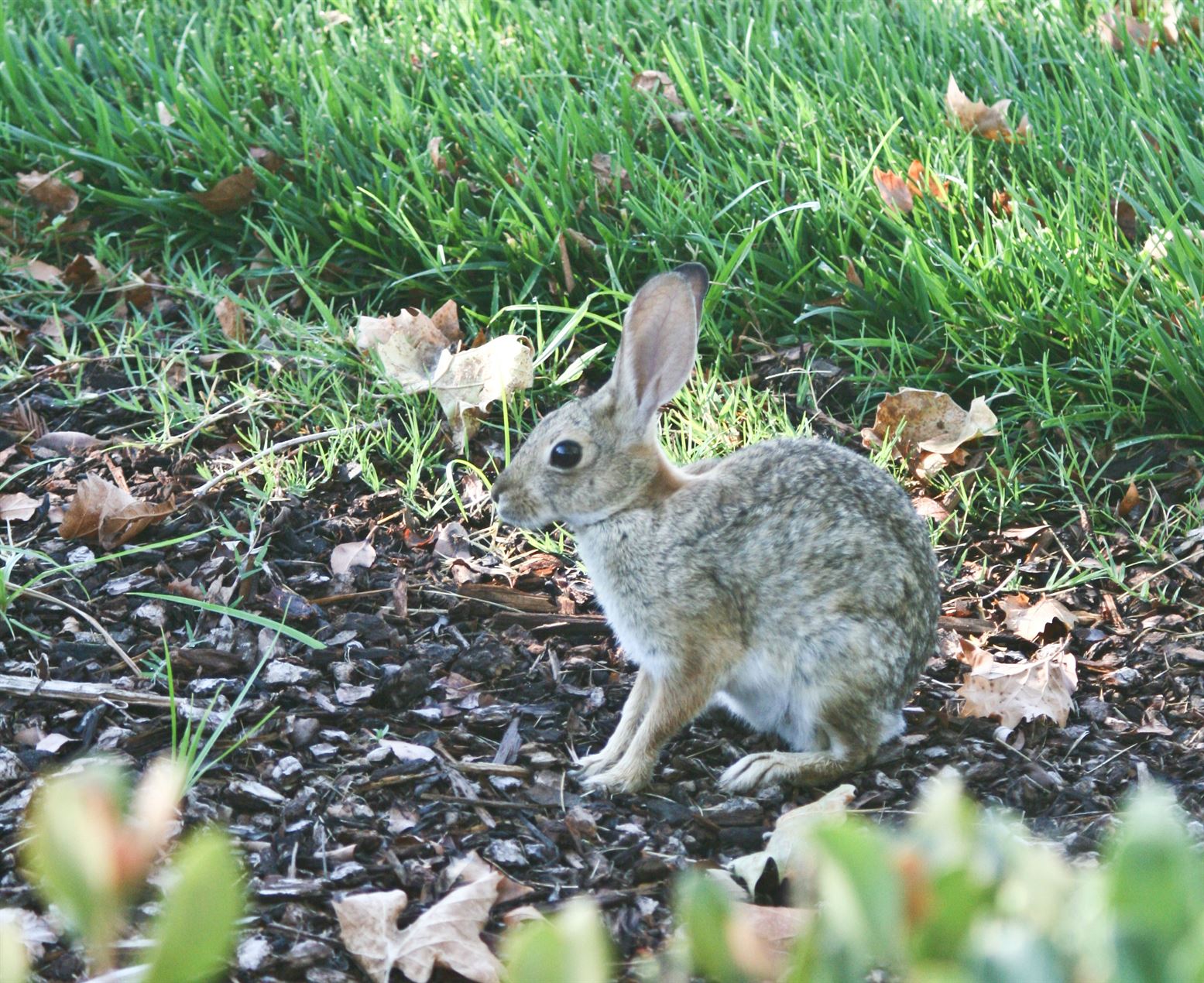 …Bunnies approached for this story fled, declining comment.
It appears, anecdotally, their population has dropped off since the campus opened in 2005, said UC Merced Police Lt. Chou Her. … As far as Her knows, no rabbits have sneaked into the dorms or been spotted in any other unexpected places."But who would call the police if a bunny got into their dorm anyway? Unless it had broken in to raid your fresh carrot stash," Her joked. "What we have found is students – especially with each new freshman class – will try to catch them or play with them because, as one student said, 'the little baby bunnies are just so cute.'"
In contrast if you google McDermed you will find many stories about chronic mismanagement at the UOPD, and not just about the bowl. Here's a partial summary from a 2014 report by Betsy Hammond in the Oregonian:
In fall 2011, to settle public safety officer Amanda Williams' state civil rights complaint that Cameron sexually harassed her, UO officials agreed to provide sexual harassment training to all officers in the department and to redo shift schedules so that Cameron would never supervise Williams.
In her August 2011 complaint, Williams reported that Cameron had sexually harassed her for years, telling her to wear short skirts to get ahead in the department, talking about her chest and stating that every officer in the department "could do body shots off her."
After she complained, she was given a written reprimand for using federally mandated family leave time to care for her infant son when he was sick.
In a settlement with Williams, UO agreed to rescind the reprimand, give her a new performance evaluation written by someone other than Cameron and prevent him from supervising her. Cameron and Williams still work for the department.
The UO also paid her attorney $2,000 for representing her and gave her five reserved box seats to the 2011 Civil War football game against Oregon State University.
Another sexual harassment and retaliation complaint against Cameron and former UO Police Lieutenant Casey Boyd , filed by a woman officer who was let go in 2010 after a year on the job, was dismissed — in part because Cameron and Boyd were widely seen as unfair and retaliatory toward lots of employees, so their firing of Parker wasn't necessarily because she is female.
Numerous employees told civil rights investigator Helen Russon that Cameron made sexually inappropriate comments in their presence, but none indicated it happen regularly, Russon wrote. "In addition, neither Sgt. Cameron nor Lt. Boyd appear to enjoy reputations of fairness and egalitarianism among their employees, and this seems true regardless of gender."
McDermed's direct report is to VPFA Jamie Moffitt. How is it that she let McDermed keep her job this long?
10/26/2015: Chief McDermed's potential replacement on campus Wednesday
This is for the 2nd in command at the UOPD. The first search, in April, brought 3 finalists to campus, and came up with nothing: http://police.uoregon.edu/content/uopd-evaluates-assistant-chief-candidates.
This search committee consisted of:
Sandy Weintraub, Director of Student Conduct and Community Standards, Office of the Dean of Students
Jen Crowder, Assistant Director of Residence Life, University Housing
Lee Thoming, retired Detective Sergeant (UOPD and EPD)
Deb Pack, Manager-Administrative Services, UOPD
Kelly McIver, Communications Director and Public Information Officer, UOPD
Announcement:
From: Kelly McIver [mailto:Kelly.McIver@uopd.org]
Sent: Monday, October 26, 2015 9:10 AM
Subject: Invitation to UOPD Asst. Chief Candidate Presentation Oct. 28
Campus Partners,
The University of Oregon Police Department will have a candidate for Assistant Chief of Police visiting campus on Wednesday, October 28, 2015.
The candidate, Lt. Chou Her of the University of California, Merced, Police Department, will make a presentation to any interested campus community members, and take questions, from 3:30-4:15 p.m. in Room 402 of the Ford Alumni Center.
Please consider attending if you are able, and share this opportunity with any interested colleagues.
More information, including a link to provide feedback on the candidate, can be found here:
http://police.uoregon.edu/content/uopd-welcomes-assistant-chief-candidate
Please let us know if you have any questions.
Kelly McIver
Communications Director & Public Information Officer
University of Oregon Police Department
kmciver@uoregon.edu