I first started writing about the Arts and Administration Program (AAD) and Doug Blandy's $1M credit hour scam back in 2014:
1/23/2014: VPAA Doug Blandy pulls off daring $1M student credit hour heist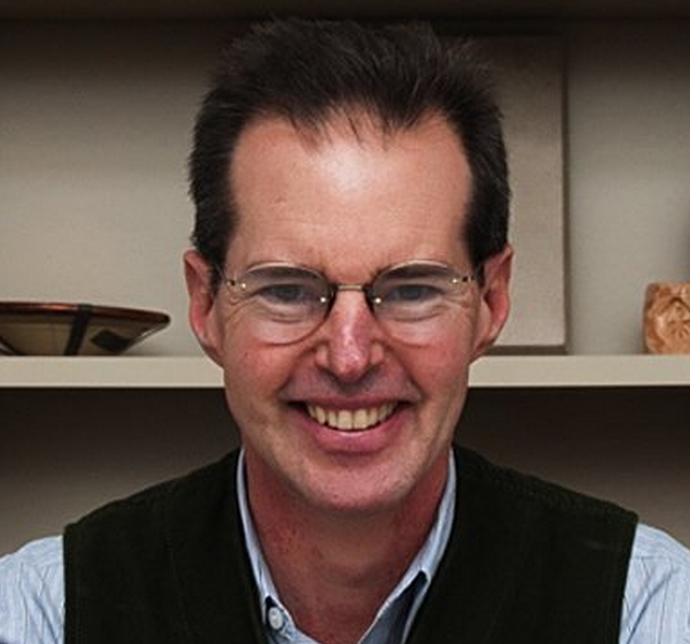 … Starting somewhere around 2006, when Doug Blandy took over as Director of the Arts and Administration program in AAA, he started adding many new online versions of these classes, taught with underpaid NTTFs.
Let's do some math: For 2011-12 they taught about 2100 students, 4 credits each. Under the Shelton/Bean budget model, AAA gets ~$112 per credit, maybe a bit more given all the "self-supporting" online and summer courses. Let's call it $1,200,000 or so.  Gotta pay the adjuncts though. For the first one I checked, pay was $15,000, for 0.49 FTE. Slick – no benefits to worry about. Assume that's for 4 courses, so labor costs are about $4000 a course. 44 courses or so a year, that's $200,000 for labor, tops. So it looks like AAA and Blandy's AAD program have been pulling down close to $1,000,000 a year, net, from this scheme.
But why would our undergrads go for these AAD courses? Wouldn't they take art appreciation courses in the Art History department, from a professor with a respected research program, like, say, this one, or this one, or this one?
Well, no. The AAD courses satisfy both Arts and Letters *and* multicultural requirements. The legendary twofer. And even better, you can do the AAD courses online and get a friend to take the exams for you. [CAS requires proctored exams for on-line classes, AAD does not.] And regular Art History courses are hard. The average grade is 2.9. Less than a 3% chance of an A+.
But in the AAD courses, as of Fall 2011, the average undergraduate grade was 3.4. This is almost the highest for any UO department outside the Education school and Military Science. 19% of AAD students got an A+.  60% of the students got an A:


Rumor has it that President Schill and Provost Coltrane are now going to put an end to this by folding the AAD MA degree and its two TTF into PPPM, and laying off most of the NTTF  faculty.
Today UA Faculty Union President Michael Dreiling has an Op-Ed in the RG, defending the AAD program:
… There is no indication that these decisions are about budgets or finances. Enrollment in the major is strong, and the curriculum serves historically underrepresented students. More than 25 percent of recent majors are students of color and 10 percent are nontraditional students. Graduates of the program are leaders in the arts and nonprofit scenes throughout the country. The Arts and Administration program's curriculum has roots that extend more than 40 years at the UO, and the faculty have given decades of their careers and lives to build this successful program.
In return, the university plans to give most of these faculty a pink slip.
The justification for eliminating up to 13 non-tenure-track faculty jobs was not budgetary, or based on poor faculty performance or low student demand: It was that the program has too many non-tenure track faculty teaching classes. Eliminating these faculty positions was an easy way for administrators to instantly improve metrics. Such an approach runs counter to academic shared governance. …
I'm with Dreiling on the faculty layoffs. UO should do everything possible to find other assignments for them, and at a minimum long term faculty should be given more than a few months to find a new job.
But as for the AAD program itself, it is a prime example of the race to the bottom created by the Bean/Shelton Budget model. It never should have been allowed to take so many undergraduate students away from core Gen Ed Humanities classes in CAS. As for the argument that AAD
"serves historically underrepresented students. More than 25 percent of recent majors are students of color …"
If you are into slicing and dicing our students by race, the IR website does a great job of it. 25.3% of UO's students are now "Students of Color" while only 23.3% of AAA's are (they don't break it out by department.)
Interestingly, CAS Natural Sciences seems to have the highest ratio, with 28.6%. More here: