That would be in Australia, from the (London) Times.
For a cogent explanation of how higher education has been one of the U.S.'s most successful export industries – and I know how painful it must be for some of our Trustees to admit that professors have done better than timber and sneakers – see this Brookings report: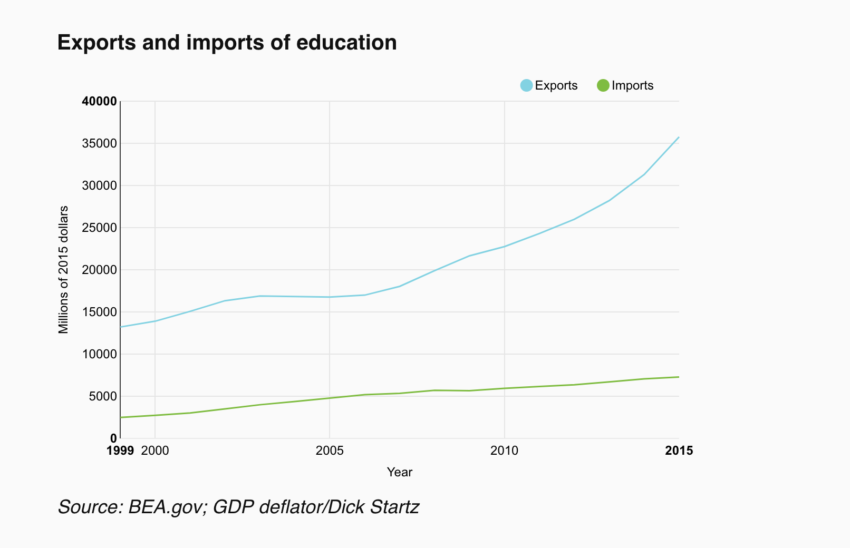 While the NYT has published a plausible scare piece on the effect of President Trump's immigration policies on U.S. international student enrollment, and the rumors are that UO retention of international students is down, fact-based analyses won't come out until fall. I'm guessing they'll be grim.