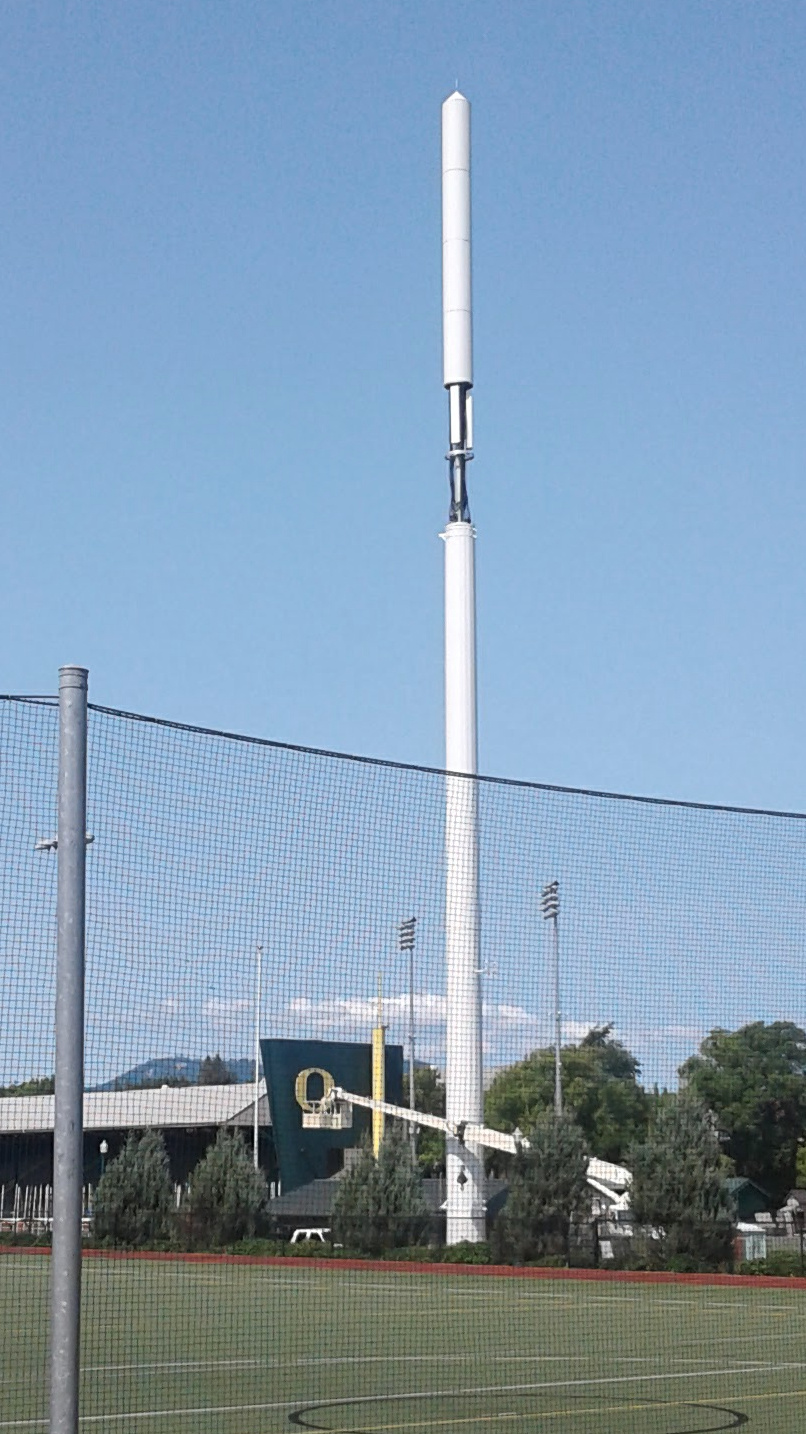 UOM agents have acquired photographic evidence that the new Hayward Field "cell phone tower" – Diane Dietz story here – is actually a disguised Intermediate Range Ballistic Missile, now in the final stages of fueling.
The Duck athletic department, whose leadership has long viewed UO's faculty as an existential threat, now appears to have the most of the academic side of campus – excepting the new Knight Campus – well within their destructive range.
Administration insiders have reiterated past promises that they would consider a Duck missile launch against the faculty and students as "just cause for firing" under the AD's new contract – or at least shave a little off his bonuses.