10/16/2017:
Shawn Medow has the report in the Emerald here:
"Taking the knee before the game means just to raise awareness for the social injustices and inequalities that are happening in our nation," defender Jazmin Jackmon said after the Ducks' 1-0 loss to Washington on Oct. 8. "That's what my teammates and I knelt for, and we're really hoping to raise awareness for that and to force people to really have those conversations because I think as a nation, if we learn how to have those tough conversations that's where we'll grow, as well as our team."
It's impressive how well our students understand and can express this, especially in comparison to people like Coach Dana Altman:
Three years ago two of Dana Altman's Duck basketball players  tried a Black Lives Matter protest during his national anthem. Altman chewed out his players and wouldn't let them talk to the press afterwards. They never tried *that* again.
At UO a Duck coach can suspend a player for just about anything, by making up a "team rule" against it. The players have no freedom: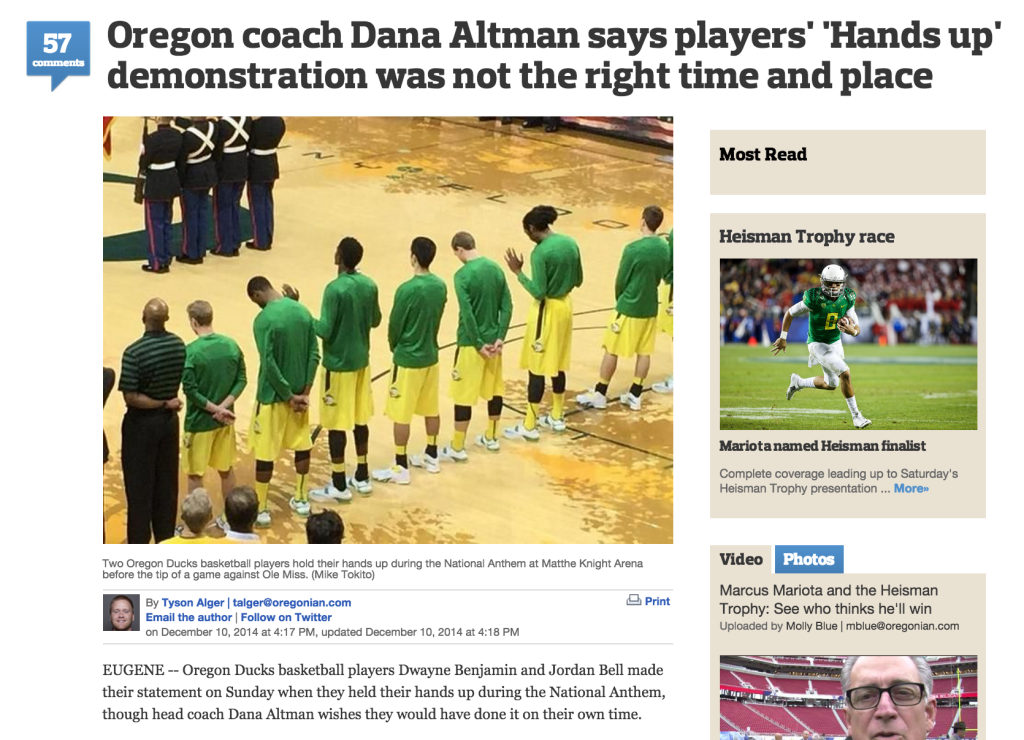 10/5/2017: Marching Band Director Eric Wiltshire orders his students not to take a knee
while in uniform or on the field. That's the rumor from down at the faculty club tonight.