The Daily Emerald has the story here:

The change.org petition is here. It focuses on the part about "… conservation and betterment … of our racial heritage…", which at the time was the language of eugenics, racist immigration policies, and forced sterilization –  the death camps came soon after. Personally, I'm in favor of leaving the thing up as a warning to our students and the future, but only after giving UO's History and English faculty a crack at it with a ladder and a fat red marker. Here's my attempt: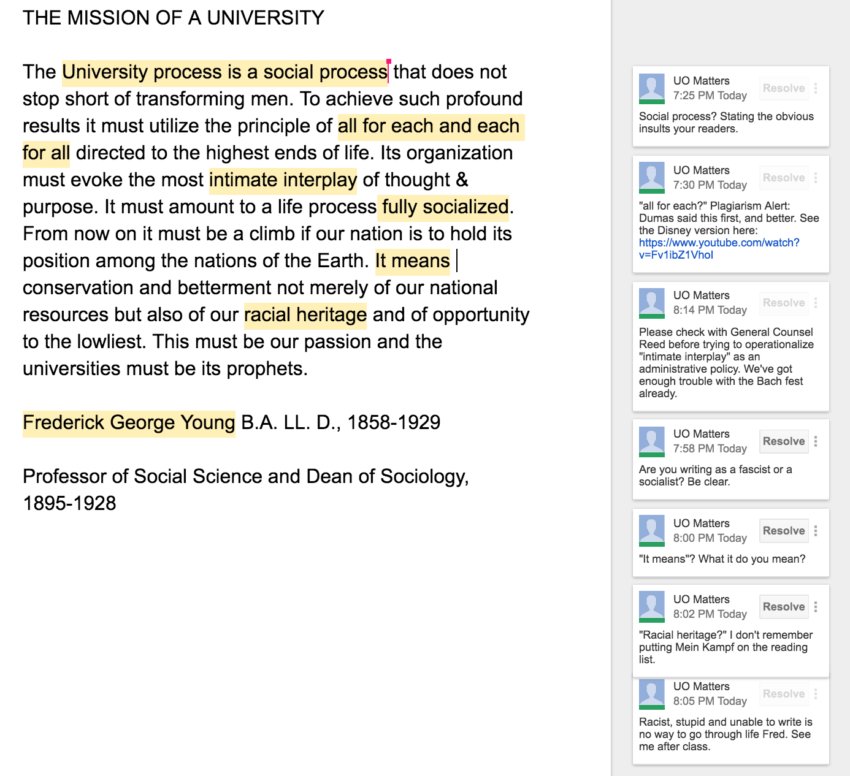 Update: More about the history of Sociology at UO, none of it unkind to Prof Young, here.