The Lew Williams / Joe Romania car dealership on Franklin at Walnut was the Jock Box of its day – but with tail fins: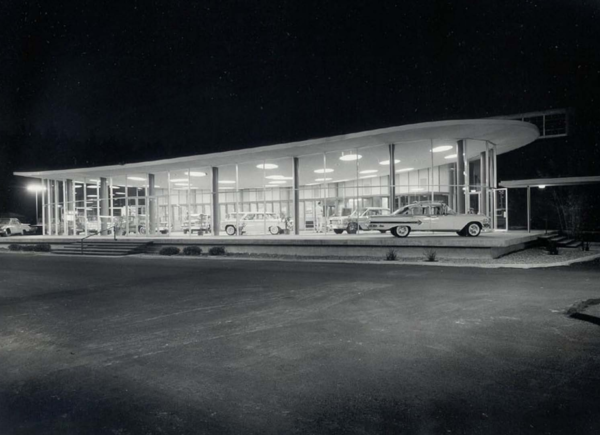 I'm not sure how UO ended up owning this priceless architectural treasure, but we've certainly let things slide: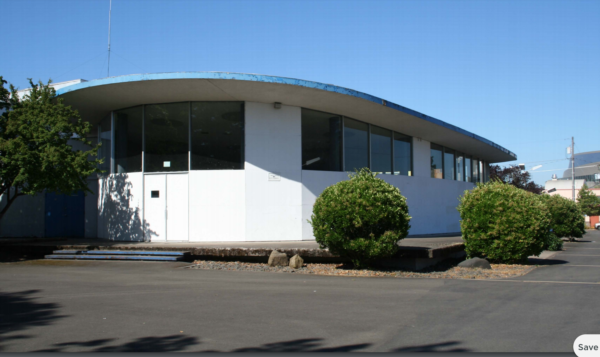 Photos and much more in the National Park Service report granting the building historic landmark status here.
My first experience with this exemplar of Googie architecture was in 1995, when as a newly hired assistant professor I was shown my office in PLC. I asked if it might be possible for me to have a desk and a chair. The department manager told me to go down to the "Old Romania Lot" and pick out whatever I wanted from the surplus pile in the back. I'm still using that desk.
UO would like to generate some money from this property. Would that we could do the same with Knight Arena. Last year we got city permission to use it for Matt Court parking, but lets face it – nobody wants to watch Dana Altman coach basketball.
So now they've got an RFQ out, looking for qualified developers: