Dana Altman, from CBS sports: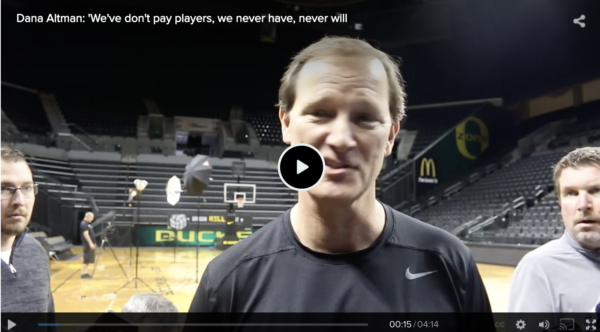 Steve Berkowitz, from USA Today:
The plaintiffs' lawyers have developed a list of roughly 53,000 football, men's basketball and women's basketball players who are set to get some share of the settlement money, according to Wednesday's ruling. Those who played their sport for four years will get an average of about $6,000 apiece, the ruling said.
With his latest raise Dana Altman is paid roughly 600 times that much, per year: http://uomatters.com/2019/03/new-contract-for-dana-altman-will-not-play-well-in-salem.html Additional lawsuits brought by players against the NCAA cartel continue.