They want me to pay $180 for the rest of the docs, but were kind enough to offer this free teaser.
It appears UO's lobbyists Hans Bernard and Libby Batlan are helping Chuck Lillis and Angela Wilhems stack the UO Board with compliant trustees. They've replaced former NBC journalist Ann Curry – known for asking a few tough questions at meetings – with a new trustee from Portland, who's most notable recent accomplishment is writing puff pieces for the local neighborhood newsletter, Portland Heights Living.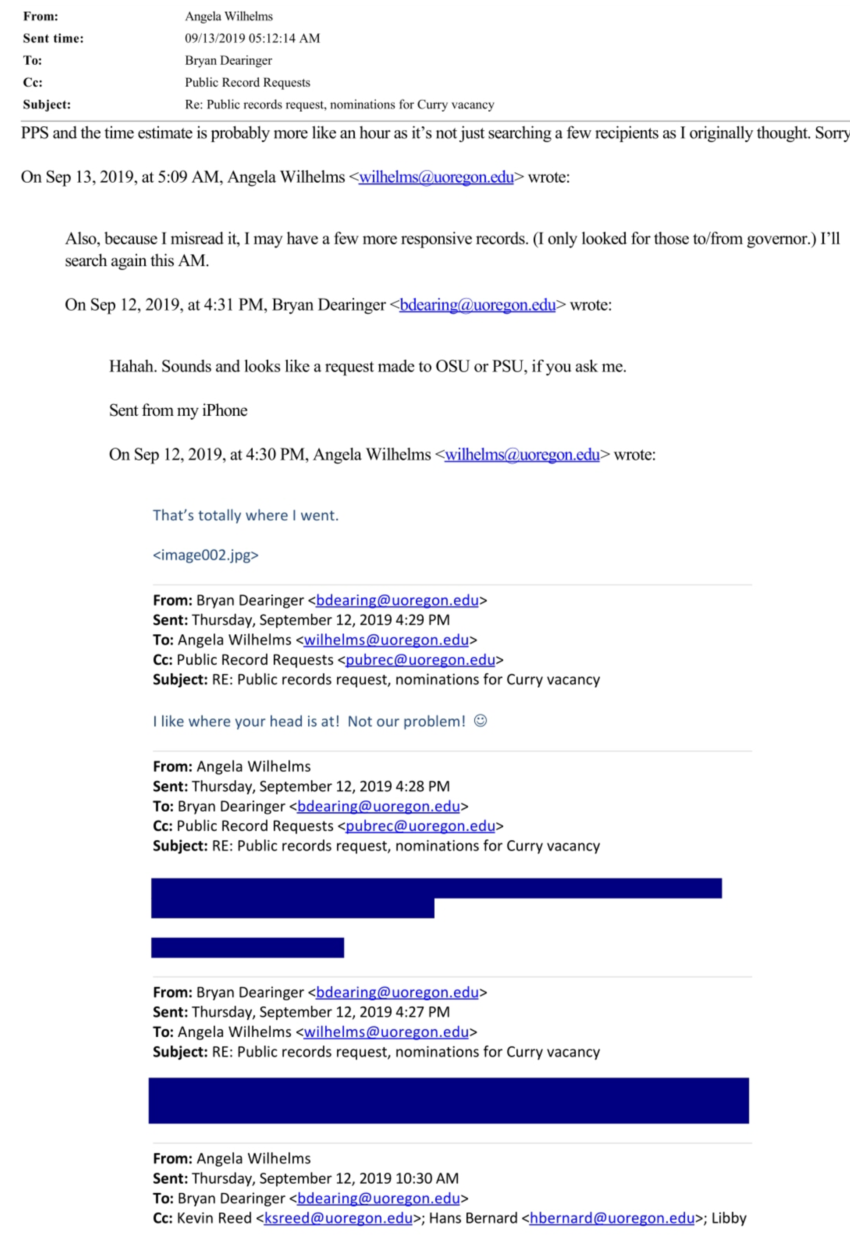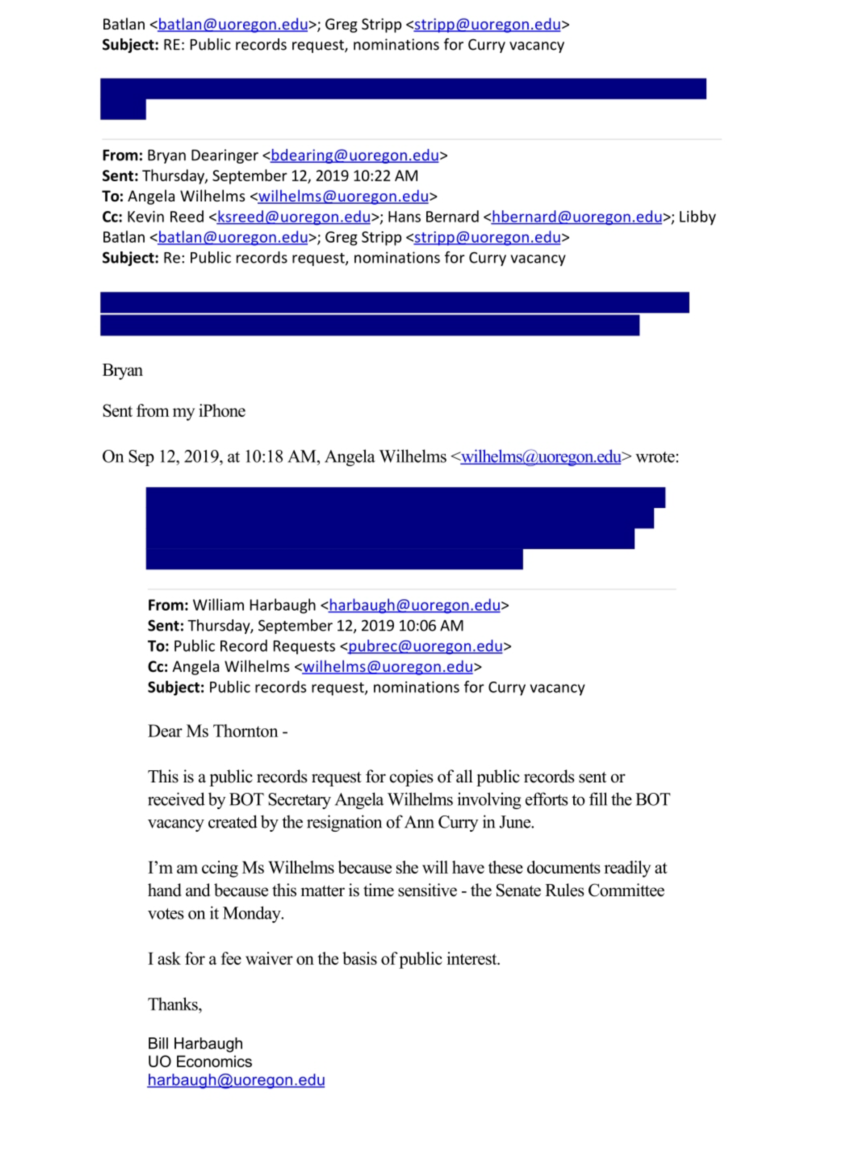 There's a little more on Governor Brown's public records website here.