1: The UO administration could have followed the Psychology department head's advice and given her a $15K raise 4 years ago. But instead the lawyers that run UO wanted a lawsuit. Her department colleagues are now circulating a letter of support, here: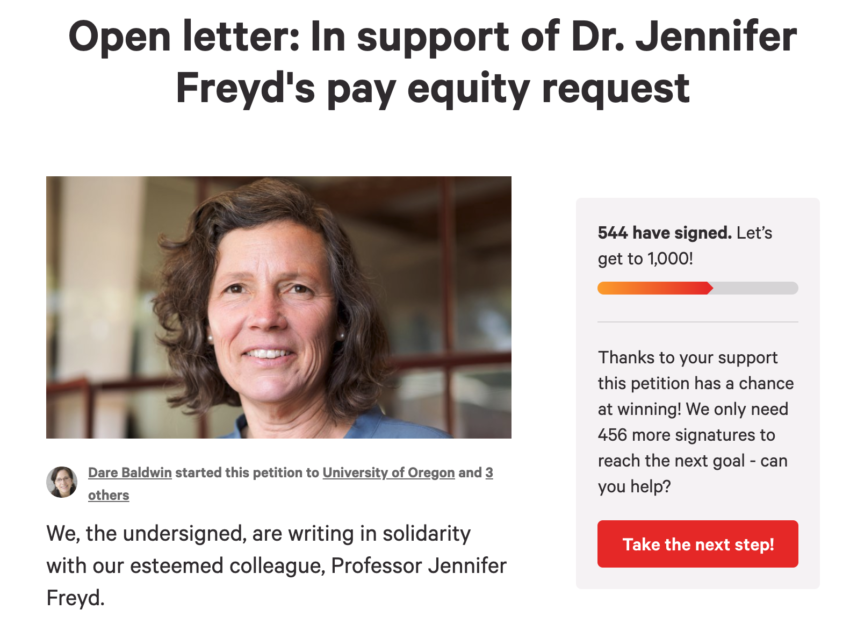 2: A month later, and UO's lawyer Paula Barran still hasn't followed through on her threat to send mY ISP a DMCA take-down notice over my posting a clip of her bio sketch:
The Article includes a screenshot of Ms. Barran's profile on the Barran Liebman LLP website. Barran Liebman LLP has copyrighted the material on its site and does not grant UO Matters the right to use its copyrighted material. If Barran Liebman LLP's copyrighted material has not been removed from the UO Matters site within five (5) days, my clients will file a DMCA Takedown Notice.
Presumably her lawyer explained to his "Top Point Getter" client that the fair-use copyright exemption includes parody: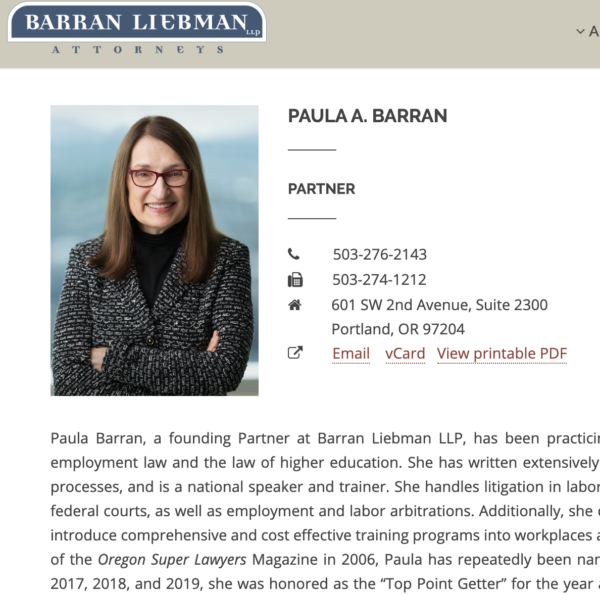 3: Speaking of parody, Barran, Zaerpoor Le, and Bonner have finally filed UO's response to Freyd's appeal in the Ninth Circuit, here. Barran has, sensibly, dropped her Kubrickesque rants about "bodily fluids". Now they are "biological samples":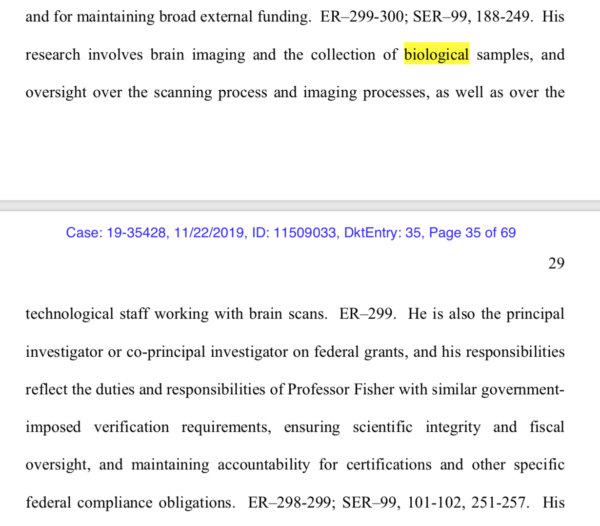 4: Meanwhile, Barran convinced the Honorable Judge McShane to make Prof Freyd pay President Schill $3,537.15 in court costs, and the University of Oregon and Hal Sadofsky $7,145.12. Ruling here. Last time GC Kevin Reed did this, in the Bowl of Dick's case, he paid HLGR's Bill Gary about $50K to get UO's costs reduced by about $12K. I'm not sure how many billable hours Barran collected from UO for this, but these things aren't about the money, they're about using institutional power to intimidate potential plaintiffs from filing discrimination lawsuits.
5: Barran also seems to have dropped her claim that one of the comparator faculty Freyd identified was better than Freyd because "he just secured – while this case was pending – a $3 million grant from the Gates Foundation for his work."
That wasn't true. The Gates Foundation is admirably transparent:

The truth, corroborated by an email from Prof. Allen, is this:
He was a co-investigator on a grant from the Gates Foundation, but the grant was obtained by colleagues at Berkeley. He had a small subcontract. He also noted that the grant had very little to do with the digital sensing work.
I'm sure I'm going to get a grateful letter from Barran, or her attorneys, thanking me for pointing out these problems with her prior arguments.
6: The real problem with Barran's brief is that it reiterates the UO administration and President Schill's argument, which McShane's opinion accepted whole-hog, that professors' jobs are not just different, but so impossible to compare that no female professor will ever be able to identify comparator male professors, and therefore will never be able to win a gender discrimination lawsuit. I'm guessing this is not what the Congress had in mind when they wrote the law against gender discrimination.