UO GC Kevin Reed and his associate GC Doug Park hired "top point getter" Paula Barran to defend the UO administration against Professor Jennifer Freyd's gender discrimination lawsuit: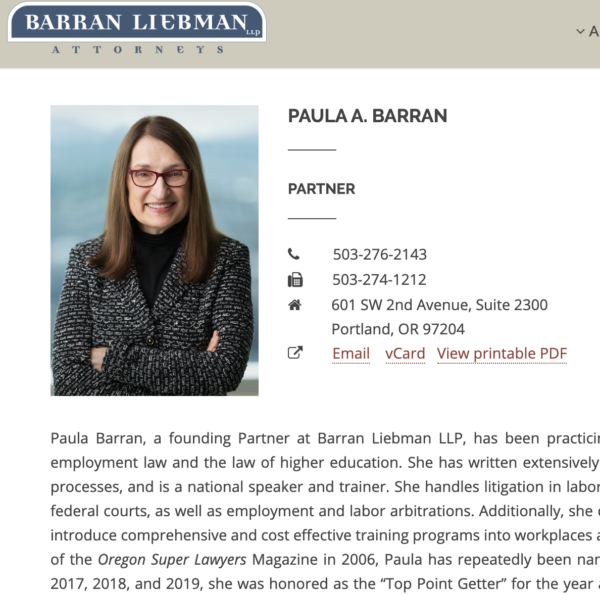 Apparently they know better than to dirty their own hands.
As shown in the court transcript below, Barran claimed that one of the comparator faculty Freyd identified was better than Freyd because "he just secured – while this case was pending – a $3 million grant from the Gates Foundation for his work."
That wasn't true. The Gates Foundation is admirably transparent:

The truth, corroborated by an email from Prof. Allen, is this:
He was a co-investigator on a grant from the Gates Foundation, but the grant was obtained by colleagues at Berkeley. He had a small subcontract. He also noted that the grant had very little to do with the digital sensing work.
I don't know what the long-run consequences are for a lawyer who lies to a judge, but it seems from Judge McShane's opinion dismissing Freyd's lawsuit that it worked for the UO administration in the short-run: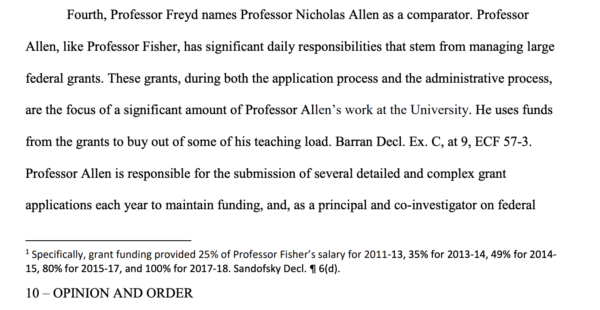 McShane's full opinion is here, the full docket is here, and I'll post Kevin Reed's retraction of Paula Barran's $3M claim as soon as I get a copy.
10/17/2019: UO lawyers use helium-cooled MRI brain scanner against Prof Freyd
Freyd is appealing Judge McShane's dismissal of her gender discrimination lawsuit against UO, with support from Equal Rights Advocates, the AAUP, the AAUW, etc, as explained here. Meanwhile the full transcript from the oral arguments in front of McShane have now been posted here. Some excerpts: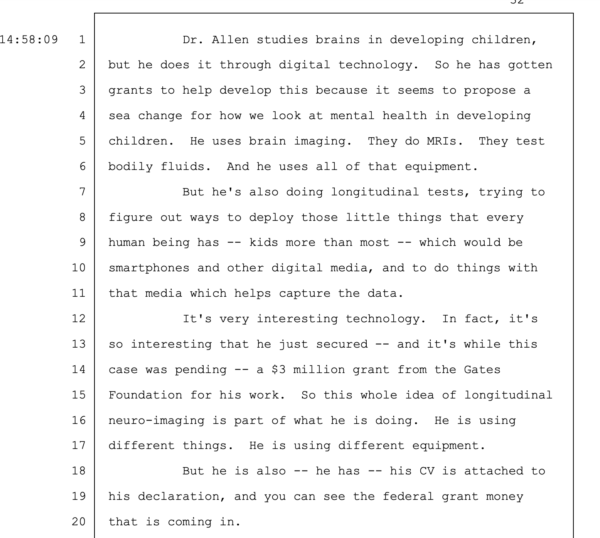 Yes, super-cooled super-conducting 3 Tesla magnets, bodily fluids, and grants can be tools to do good research. But it's surprising to see a university pay a lawyer to use them to denigrate other research methods. And I wonder how the Gates Foundation feels about being weaponized for use against faculty they don't fund.
This was almost as funny and not as sad:

Actually it was Judge McShane who said this, not the clerk. And I'm sure he was glaring at Schill when he said it. Or at me.