Here: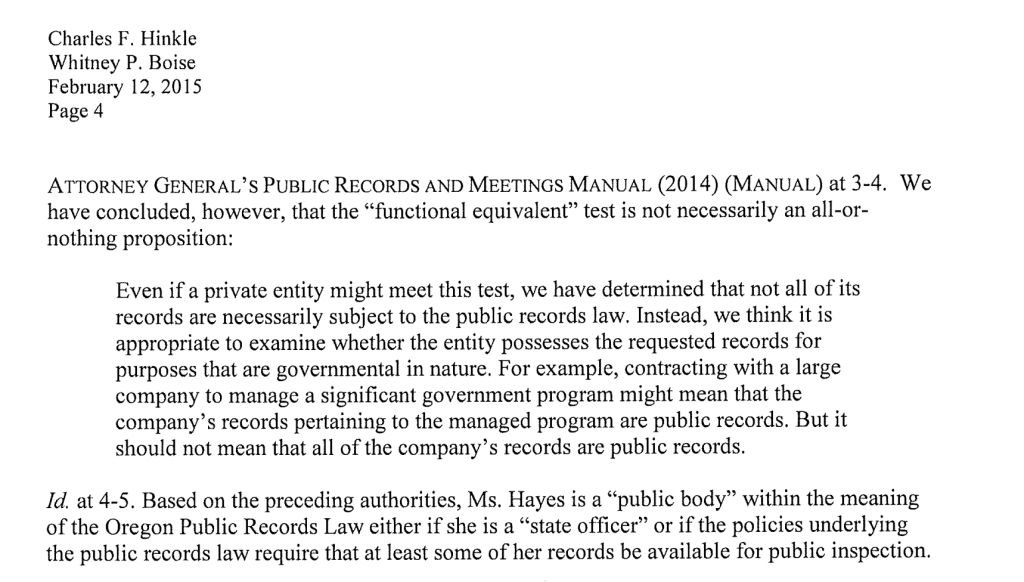 Which means she is subject to the public records and meeting law. And if Ms Hayes is a public body, then certainly UO Board of Trustees Chair Chuck Lillis is.
In the past UO has used an earlier DOJ opinion claiming that an individual cannot be a "public body" – it had to be an agency, or committee. That was tortured logic, and it seems that Rosenblum is unwilling to assert it in the glare of national publicity.
This new opinion appears to mean efforts by UO and the UO Board to claim that meetings advising Lillis or Coltrane could be kept private, if they had been delegated sole authority to make a decision.