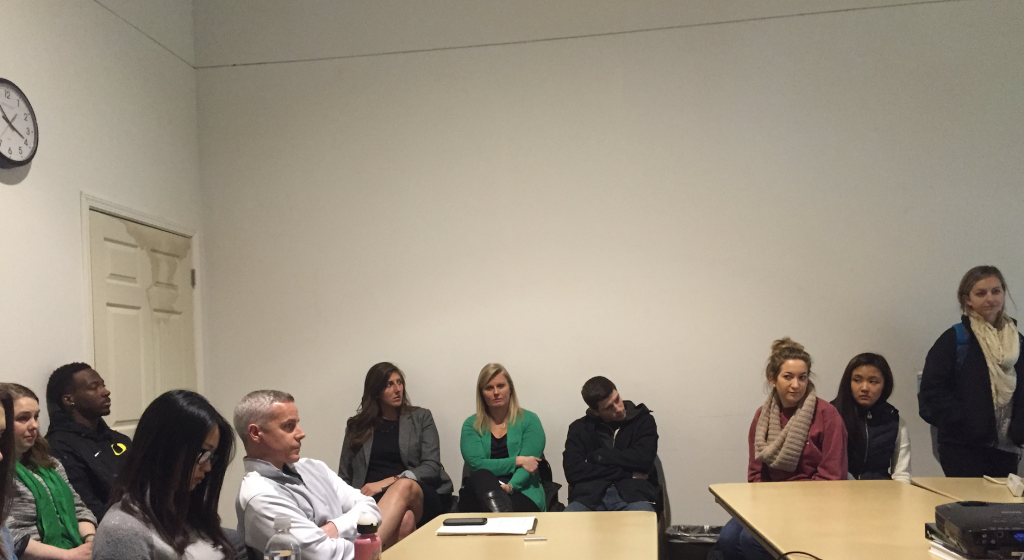 Kenny Jacoby has the story in the Daily Emerald, here:
This year, athletics requested another 4-percent increase, even though prices for regular season-ticket holders are decreasing.
"Really the reason behind the 4-percent ask is that we've been frozen for so long and we're trying to just catch up a little bit with the [incidental fee]," [the very well paid AAD Eric Roedl] said.
Dunn said each year Roedl and other athletic department officials "come to the table very frustrated that the conversation is the same." Students want to pay less, but athletic department officials wants them to pay more, so the end result remains unchanged.
"They don't think about how any sort of change in these fees or tuition will actually impact the students here on our campus," Dunn said. "Asking students to pay more for their student athletic tickets in a year where tuition is supposed to go up almost 11 percent is a little ridiculous."
In the end ASUO gave them only $10K, so now Roedl is threatening to take away the students tickets – or go directly to the TFAB, for a new student fee devoted solely to the athletic department.