10/27/2020 Update:
1) Still no response to my public records request.
2) meeting to be 11AM to about 1 by zoom. Link at https://www.youtube.com/watch?v=a_IPdpPUCNI&feature=youtu.be
3) AGENDA AND MATERIALS now posted:
Public Comment
Individuals wishing to provide public comment to the Board of Trustees may do so in writing via trustees@uoregon.edu. All comments will be shared with members of the board, but to ensure comments are provided to trustees in advance of the meeting, they must be received by 5:00 a.m. [sic] Pacific Time on October 28, 2020.
Fall Term Operations and COVID-19 Health and Safety Update: Michael Schill, President; Patrick Phillips, Provost and Senior Vice President; and Andre LeDuc, Associate Vice President and Chief Resilience Officer.
Don't expect any tough questions from our Trustees about this report: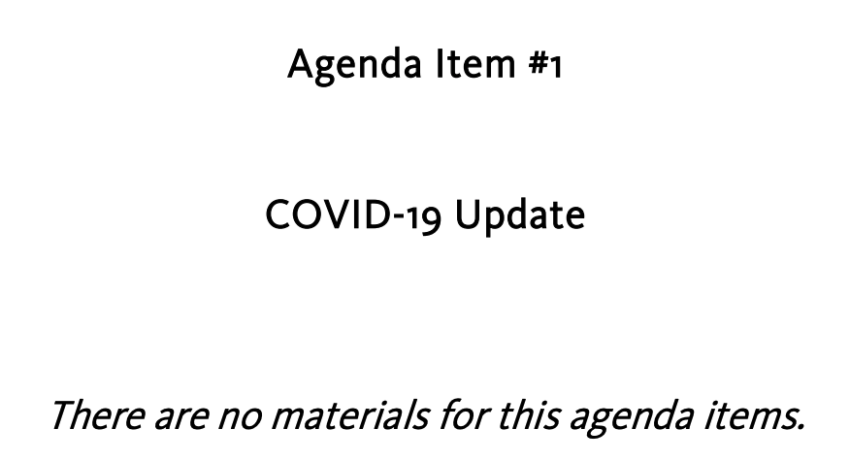 2. University of Oregon Foundation Overview: Paul Weinhold, President, University of Oregon Foundation.
It's generous of Mr. Weinhold, whom the Foundation paid ~$580K a year last time they released the data, to take a break from his second job as Chairman of the Board of Summit Bank to present to the UO Board.
Back in the day the Foundation broke out what it sent to UO for Academics, Athletics, etc in their annual reports. Weinhold has put an end to that, but it appears he will do some explaining about poor investment returns and expenses (most of which come from a fee he charges small donors, while giving a break to the big ones who want to, say, give the Ducks a $12M Jumbotron.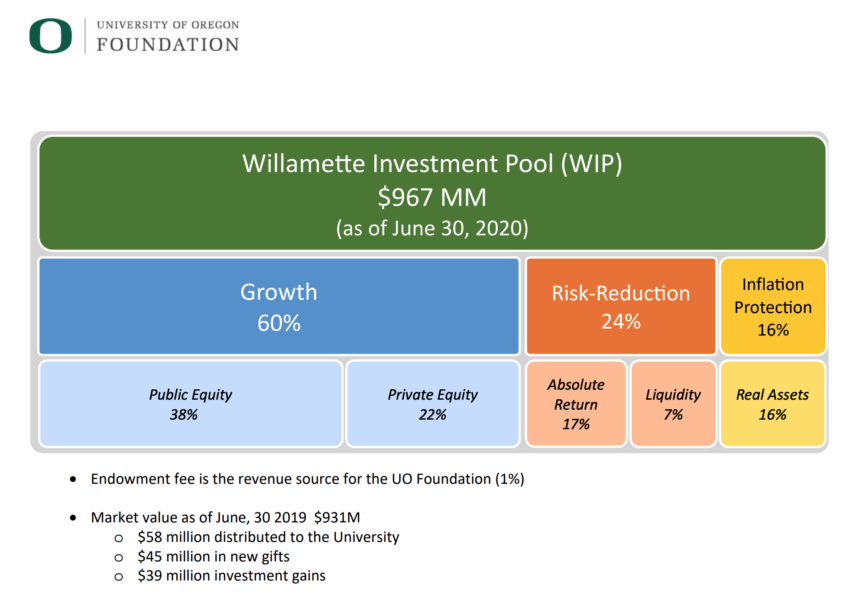 3. Information Services Report: Jessie Minton, Chief Information Officer.
All seems to be going according to plan.
10/26/2020: Trustee's Chair Chuck Lillis and Angela Wilhelms still haven't disclosed time & agenda for Th Board meeting
Nor have they responded to this public records request, which might give some clues:
Continue reading