At the University of Nike campus store: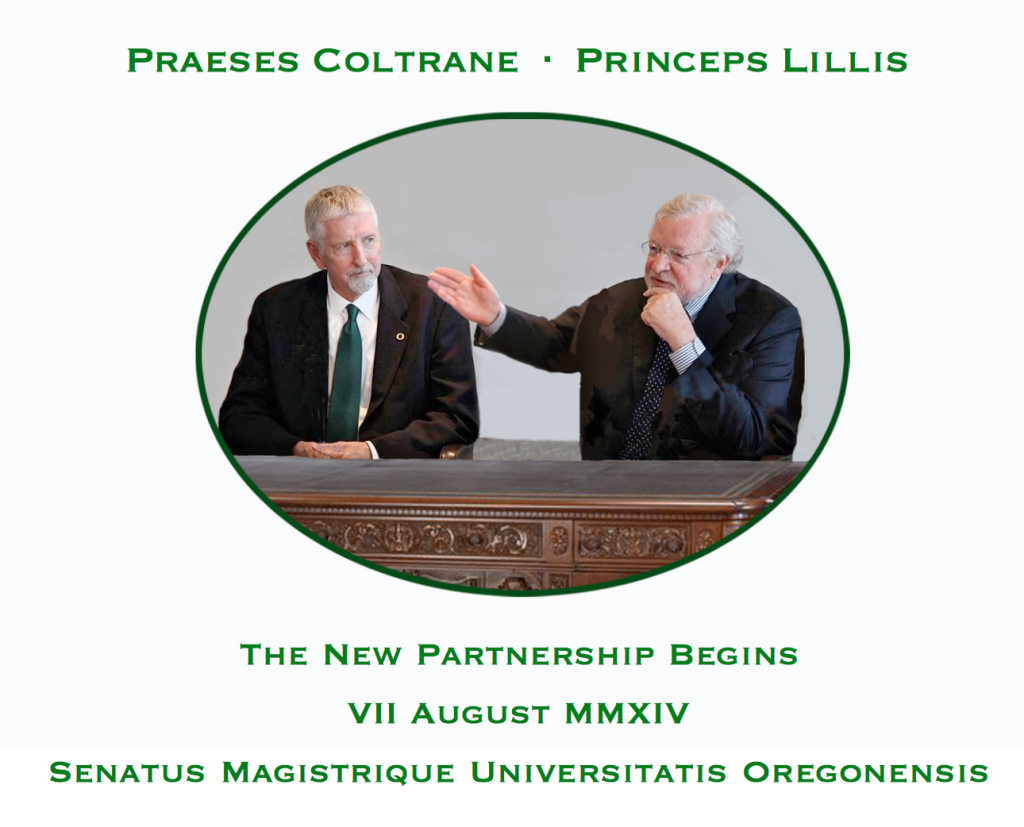 Rumor central 8/9/2014: Last night's faculty parties were the happiest we've seen since Jim Bean was forced out. Lots of rumors about what Coltrane will do to clean out Johnson Hall. I'll start things off with the reports that VP for Life Student Life Robin Holmes and Chief Strategic Communicator Tim Clevenger won't last long. Also lots of talk that the Law School is in deep financial trouble, and received a secret emergency bailout promise from VPFA Jamie Moffitt's office a few months ago.
The comments are open.