Update: Shocking photo reveals Faculty Club debauchery, here.
In other news I believe I have learned the real reason for GC Reed's anger at me, that it has nothing to do with the Faculty Club, and that it will be public eventually.
Update: Thanks to a commenter for reminding me about the 2016 email from Pres Schill and Prof Harper establishing the UO Faculty Club, which I've appended to the bottom of this post.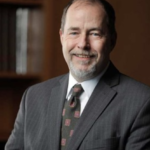 4/3/2019: Over the past year or so I've received many angry emails from UO's $352,612 a year VP & General Counsel Kevin Reed, above, accusing me of various things and threatening me with various forms of retaliation. I'm posting this latest because he cced others, and because it might be of more general interest:
From: Kevin Reed <[email protected]>
Subject: Re: University Service Opportunities
Date: April 3, 2019 at 9:10:31 AM PDT
To: Senate Executive Coordinator <[email protected]>, "William Harbaugh" <[email protected]>, Elizabeth Skowron <[email protected]>
Cc: [names and addresses of OA, SEIU, and ASUO student leaders redacted]
Bill [Senate Pres Harbaugh, me] and Elizabeth [Senate VP Skowron]
I write in my capacity as a proud Officer of Administration at the University of Oregon.  In that capacity, and as a person who is committed to improving the functioning of shared governance at UO,  I write to question your decision to hold "informational sessions" relating to opportunities to serve the Senate at the "Faculty Club."
The Faculty Club is not open to OA's, classified staff, GE's or students.  It is not an environment where any of those crucial constituencies are likely, in my view, to feel welcome or to show up. Neither to I believe it to be a place where members of UO's marginalized communities feel in the slightest bit welcome. Indeed, the Faculty Club has earned a reputation on campus as being an exclusionary group, dominated by white men.  Exactly the sort of "good ole boys club" I think the Senate would want to distance itself from.  Curiously, however, Senate leadership has chosen to treat it as its clubhouse.
Indeed, a respondent to a recent campus survey on faculty hiring had this to say about the Faculty Club:
"The faculty club – an extension of UO senate and Bill's blog is a place where gossip takes place in an exclusive zone.  Sidebar conversations empower those who show up to a space that is less than welcoming to anyone outside a core group of faculty. It reeks of white male privilege – even the name Faculty Club is destructive and screams of exclusion and privilege. Why does the UO community not actively resist these toxic activities?"
As an OA who truly thinks UO deserves better, I could not have said it better.  I add, however, that the message this sends is especially toxic in the context of the current budget situation, in which the president has called for significant cuts to programs.  On his blog, the Senate President has been posting conversations that suggest that there is bloat that should be targeted for cuts in the ranks of student workers, classified staff and officers of administration who are dedicated to making this university a safe and highly effective organization.
I believe the University and the Senate deserve better.
Kevin S. Reed
219 Johnson Hall | Eugene, OR 97403-1226
(541) 346-3082 | [email protected]
My response:
Hi Kevin,
Thanks for raising these issues. The email from the Senate should have noted that everyone interested in university service, faculty or not, would be welcome to these events. We'll fix this in the reminder email, which will come out later this week.
I announce at the end of every Senate meeting that *all* Senators are invited to come to the faculty club afterwards.
I encourage the OA's, student, and staff leaders to contact me and Elizabeth if they have any concerns or suggestions about this.
Bill Harbaugh
UO Econ Prof & Senate Pres
http://senate.uoregon.edu
Kevin's response:
The fact that you believe that response to be adequate speaks volumes.
Kevin S. Reed
Vice President and General Counsel
University of Oregon
Email sent 11/1/2016 from President Schill and Professor Harper, establishing UO's new Faculty Club:
Colleagues,
We are pleased to let you know that at 5 p.m. on Wednesday, November 9, we will open the new University of Oregon Faculty Club in a new designated space in the Jordan Schnitzer Museum of Art. This idea has been in the works for a number of years, and is meant to provide a place where statutory faculty and their guests can gather in a welcoming and collegial space.
The UO Faculty Club will feature full no-host bar service and complimentary snacks. It will be open from 5 to 8 p.m. on Wednesdays and Thursdays through December 1 and resume operations January 11 at the beginning of the winter term. This effort is a pilot project to determine if the club can support regular service. If it is successful, then we will look at extending operations on a permanent basis.
A faculty club like this is something that faculty members have long requested at the UO. The minor renovations needed to accommodate this pilot effort are in line with the long-term needs of the museum, which will also use the room for other events and occasions.
Ultimately, we believe this could be a great way for faculty at the UO to get to know each other outside of the departments and colleges where most spend their time. While this is a social club, we hope that it is also a catalyst for relationship building and collaboration among faculty across the UO campus.
Regards,
Michael H. Schill
President and Professor of Law
James Harper
Chair of Faculty Club Board
DETAILS
WHO: The UO Faculty Club is open to all UO statutory faculty—tenure-track faculty, career non-tenure-track faculty, and OAs tenured in an academic department—and their guests.
WHEN: 5 – 8 p.m. on Wednesdays and Thursdays. Pilot project dates will be November 9, 10, 16, 17, 30 and December 1. Operation will resume January 11 after the holidays.
AMENITIES: The UO Faculty Club will feature full no-host bar service and complimentary snacks.
CHILDCARE: Enjoy socializing in the faculty club while your child (ages 3+) participates in a drop in art workshop in the museum's art studio, directly across from the faculty club. Cost is $10 for the first child, $5 for the second sibling. RSVP […]
INFORMATION: Faculty Club Board Chair James Harper (associate professor, History of Art and Architecture), [email protected].