2/5/2014 update, from an email sent to the UO faculty UO faculty union bargaining unit members from the union:
The contract language is clear: "All bargaining unit faculty members hired on or before June 30, 2012 will receive a salary increase equal to 1.5% of salary effective January 1, 2013."
The university administration, however, has effectively denied this raise to many faculty members. Our efforts to resolve this issue informally have not worked, so we filed a grievance on behalf of all faculty who did not receive that increase to their base salary. This will be the first test of our new grievance process. We are confident that this process will compel the administration to honor the contract and grant faculty the raises that were negotiated.
What would Sharon Rudnick do if "The University" was this late in paying her invoices? Meanwhile, President Gottfredson has been much quicker – and more generous – in paying Tim Gleason. I wonder what his next blog post will say about that?:
1/21/2014: UO pays Tim Gleason $12,000 per blog post, while faculty lose $8,000 a month.

Latest Gleason post makes no mention of the administration's delays in paying faculty raises.
1/19/2014: Former UO Journalism Dean is getting paid $218K a year by Gottfredson and Coltrane to communicate with the UO faculty about union contract implementation, and consult on "communication strategies and brand management". But Gleason can't even figure out how to use WordPress. His official UO contract implementation blog is here. It's a mess – broken links, silly formatting, and inconsistent tags. Gleason's blog handle is "UO CBA implementation team" – see the bottom of the screenshot. He's been on the job for 2.5 months now, at more than $18K a month. Let's round down, add OPE, and call it $60,000. I count 5 blog posts, so $12,000 per.
Meanwhile the latest rumor is that the administration has still not figured out how to pay the faculty the second round of raises. Your January paycheck will probably include the second 1.5% ATB raise, and it may include a raise from the 2013 2% merit pool, depending on your college. But it will probably *not* include the retroactive lump-sum payment of the raises for the months since July 2013. The administration has known they would have to pay this for almost a year – it was part of Rudnick's March 2013 economic proposal – but apparently their accountants are overwhelmed with figuring out the sinecures for Gleason, Bean, and Frohnmayer.
The faculty will get that retroactive money eventually, but how much is UO saving by the delays? Including retirement contributions, the union payroll is about $10M a month, and 3.5% of that is $350K. Assume that Jamie Moffitt earns 5% a year on her reserves, ignore the 2012 ATB which was also late and offset that by counting Sept and Oct even though the CBA hadn't been implemented:
The cost to you will vary according to your cost of credit, but the PERS contributions the university hasn't been making on these raises would have earned 7.75%. If you're in stocks via the ORP, you missed out on a fat fall quarter. Meanwhile UO has saved $18K so far by delaying the retroactive payments, and will save another $8K if they can push them off until the end of February. That will be almost enough to pay for half of Gleason's salary: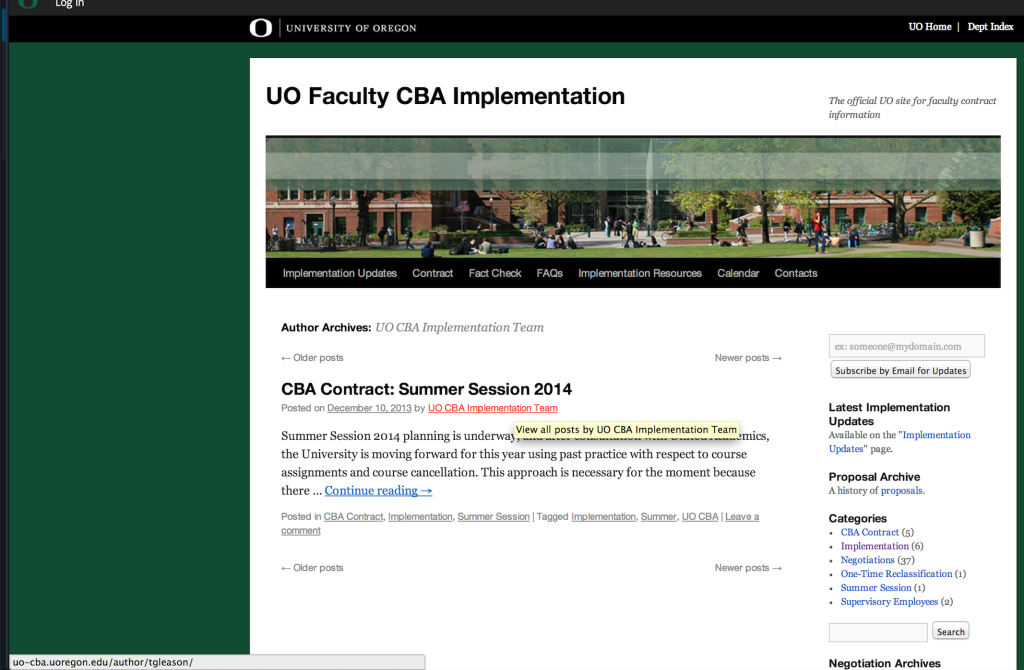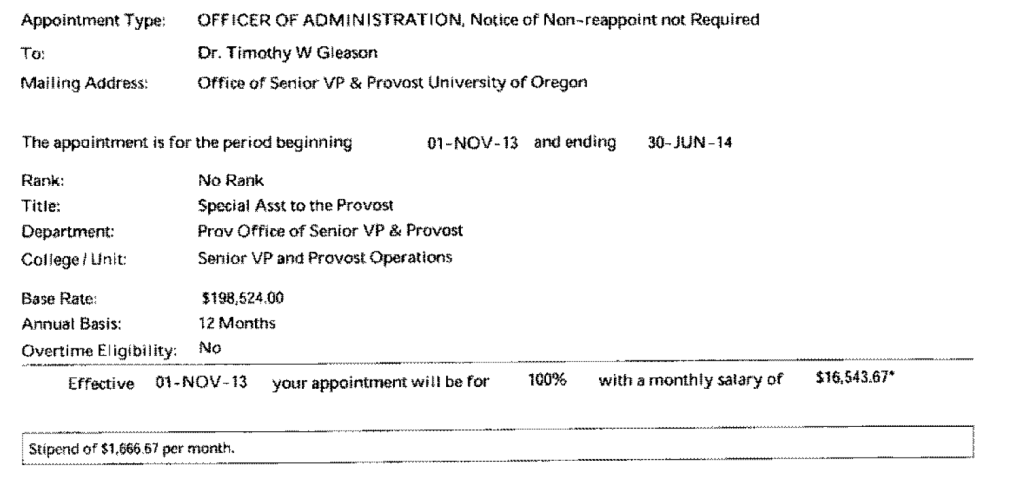 Gleason's mission: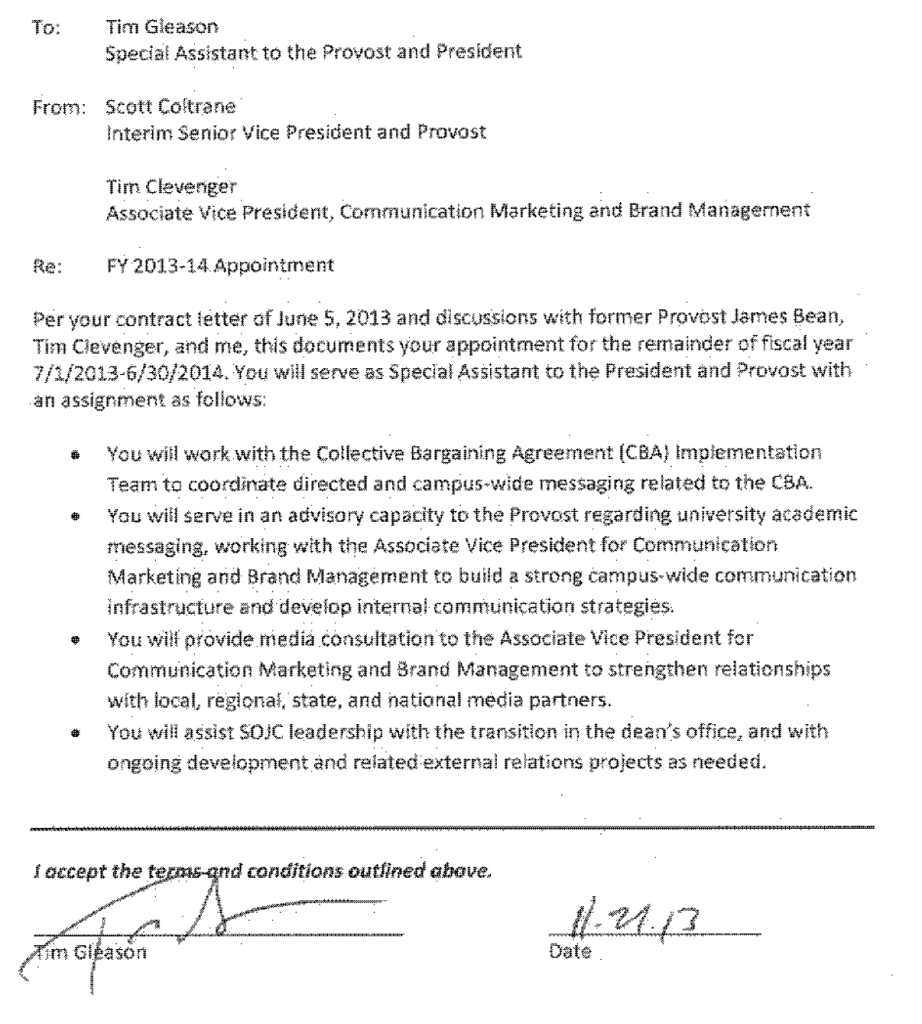 Full contract here.