BBall Coach Dana Altman recruited a player with a sexual assault history, then he let two others play in games despite the fact they were under investigation by the police for even more serious allegations. His November 2013 contract has a morals clause: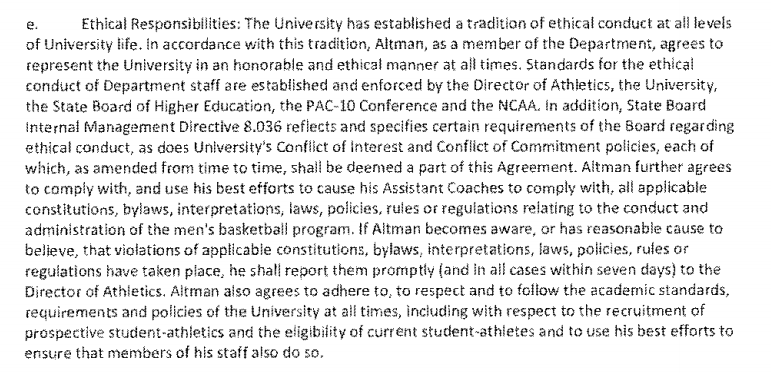 His excuse could be that these actions were approved by his bosses: AD Rob Mullens and President Mike Gottfredson. If so, fire them. Gottfredson's contract, here, doesn't say anything about ethical responsibilities, but it does allow the board to get rid of him with 30 days notice.
Provost Scott Coltrane would make a fine Interim President. And from what I hear, he would have much more support from the faculty and Deans as permanent UO President than Gottfredson has ever had.