11/2/2014: The most striking part of the story is the news that half our peers give their grad students the sick leave benefits our administration has been refusing to offer ours, "because of the principle". Huh?
Diane Dietz has the story in the RG. (link fixed). It's a good sign noted zoning variance lawyer Jeff Matthews isn't talking for the UO administration:
On Thanksgiving Day, University of Oregon graduate teaching fellows will be cleared to strike under timelines set by state labor law — although they say they'll probably wait until after the weekend when administrators are around to see the walkout.
That Monday will be the 10th week of an 11-week quarter, when a maximum number of term papers and final exams need to be graded and final grades need to be calculated and posted.
The university will be able to make do without its 1,494 Graduate Teaching Fellows Federation-­represented employees, should they strike, said Bill Brady, a labor lawyer who worked six years at the Minnesota State Colleges and Universities System before arriving at the UO in June to take the post of senior director of employees.
"We have a lot of employees on this campus, not just our graduate students," he said. "We also have qualified individuals within the community, and we're going to use a variety of methods to prepare for and to carry on business as usual during the strike."
10/29/14: Doug Blandy's confidential strike plan allows faculty to cut finals, admins to hire "community experts" to scab on grad students
Word down at the faculty club is that VP for Academic Affairs Doug Blandy has asked David Miller if he's willing to teach Quantum Mechanics, while noted campus presence John Brewster may teach intro Public Relations classes.
UO's complete secret strike plan is here: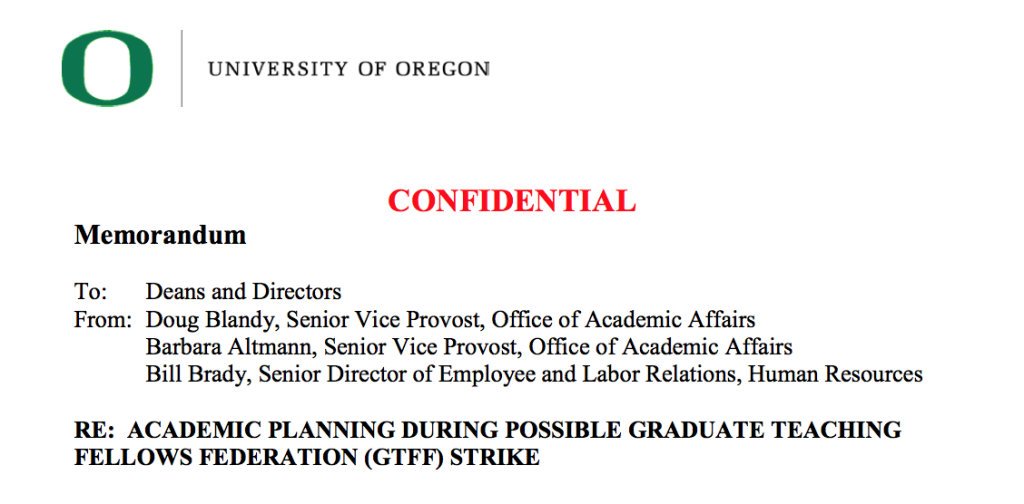 …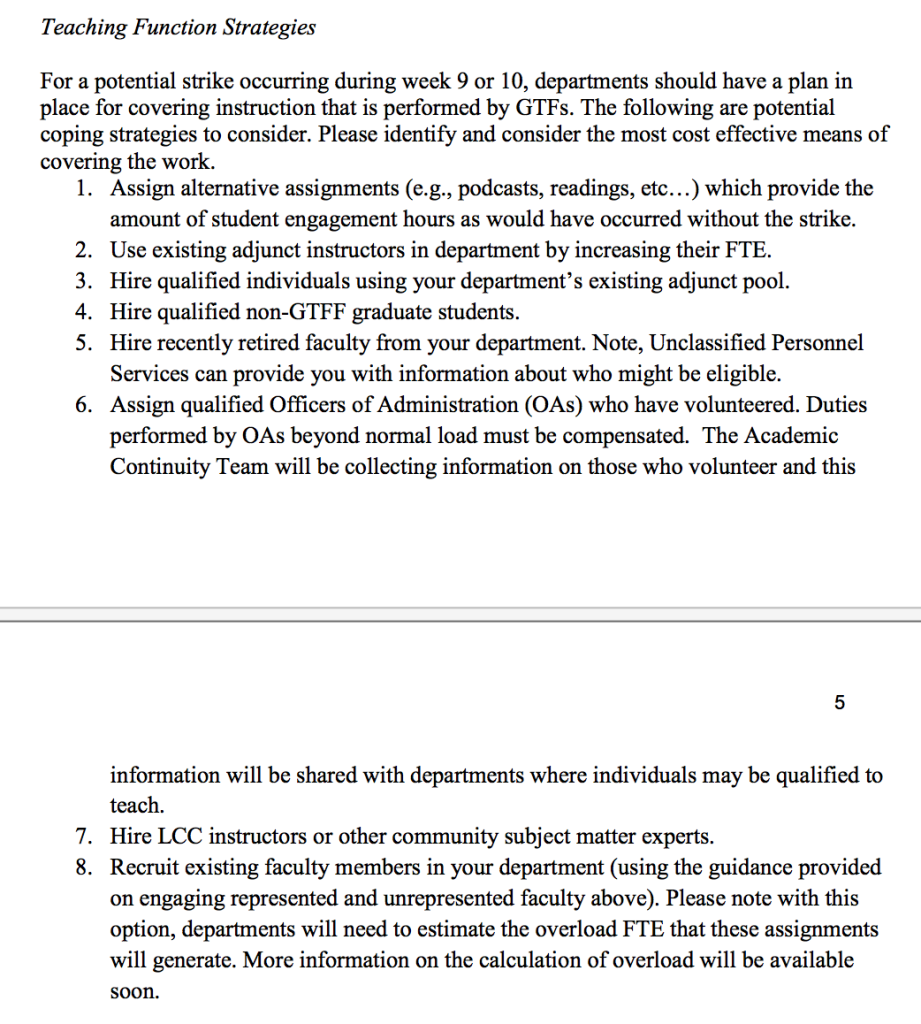 …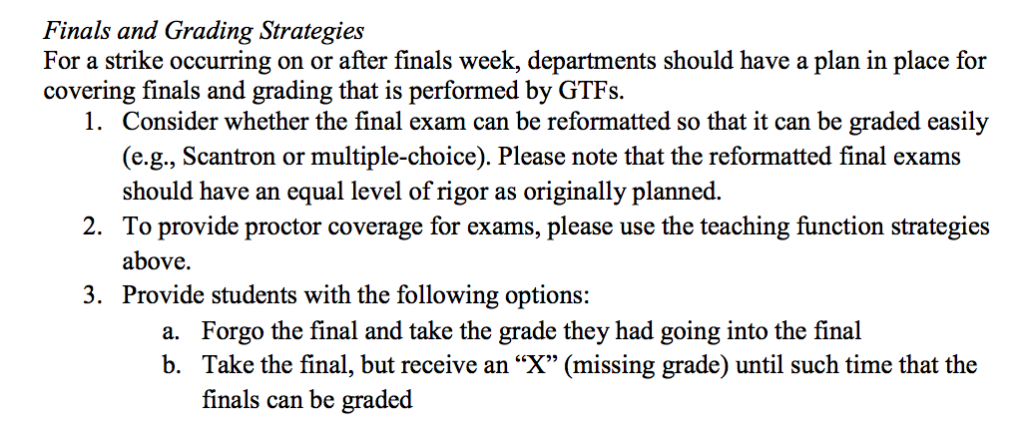 No one should really be surprised by our VPAA Doug Blandy's willingness to compromise academic standards for financial gain, given that the Arts and Administration Department he used to chair is notorious for grade inflation in its AAD 251-3 gut classes, which have been raking in $1M or so in student credit hour cash, per year: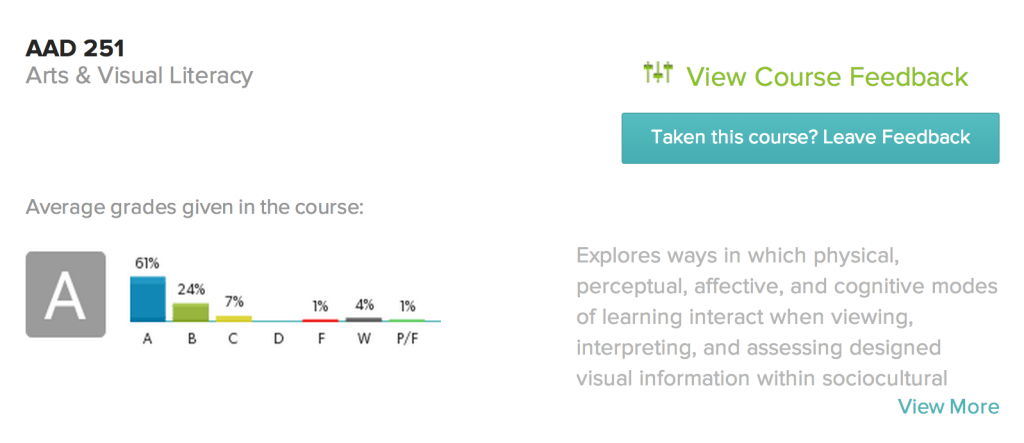 It's funny – every quarter faculty get an email from Blandy about our obligations regarding grades and final exams. We even managed to give finals during last December's Snowpocalypse. Seems like that's no longer convenient for our administrators:
From: "Senior Vice Provost" <[email protected]>
Reply-To: [email protected]
Date: November 21, 2013 at 12:36:42 PM PST
Subject: Dead Week and Final Exam Policy
Dear Colleagues,
This message is to remind you of examination policies that may affect your course planning for the end of this term. Faculty legislation controls assignments that may be required during the last week of regular classes, commonly known as "Dead Week":
1. In the week preceding final examination during fall, winter, and spring terms:
No examination worth more than 20% of the final grade will be given, with the exception of make-up examinations.
No final examinations will be given under any guise.
No work that will be evaluated for grades/credit will be due unless it has been clearly specified on the class syllabus within the first two weeks of the term.
2. Take-home examinations will be due no earlier than the day of the formally assigned final examination for the class in question.
This action clarifies and extends earlier faculty legislation (1911 Faculty Assembly archives) prohibiting the giving of final examinations earlier than officially scheduled.
…
Doug Blandy
Senior Vice Provost for Academic Affairs