I've put together a simple alternative UO homepage with useful UO links and no 160over90 branding crap, here.
12/31/2014 update:  We're on the hook for 4 more years?
Wed., Dec. 31, 2014
University of Oregon Kicks Off Branding Push
By Kevin McCauley
The University of Oregon will use its Jan. 1 Rose Bowl (Pasadena) appearance to kick off a four-year branding initiative handled by the Newport Beach, Calif., office of Philadelphia headquartered 160over90 shop.
The push is to promote the idea its academic program is equivalent to the excellence of its athletics. …
12/29/2014: UO unveils new $5M web page and motto: "We believe in the power of if".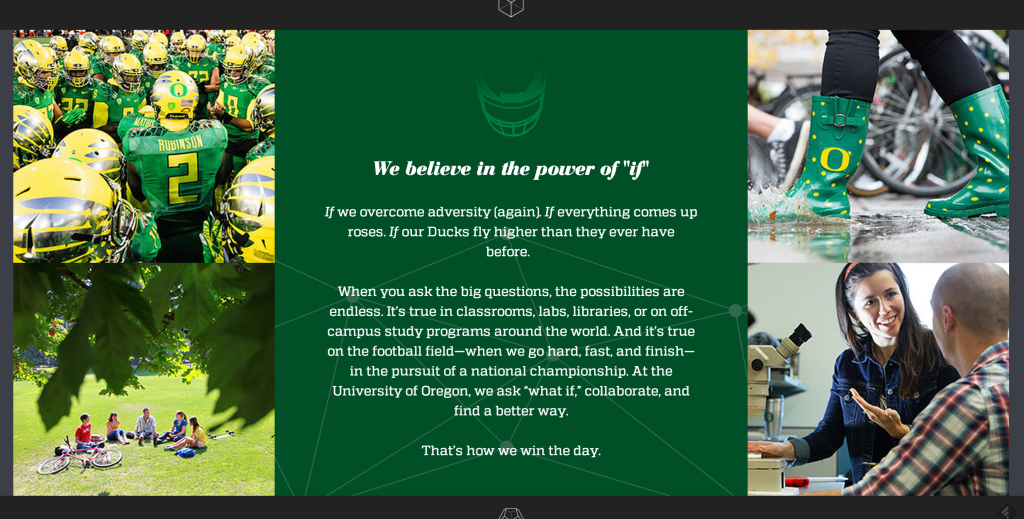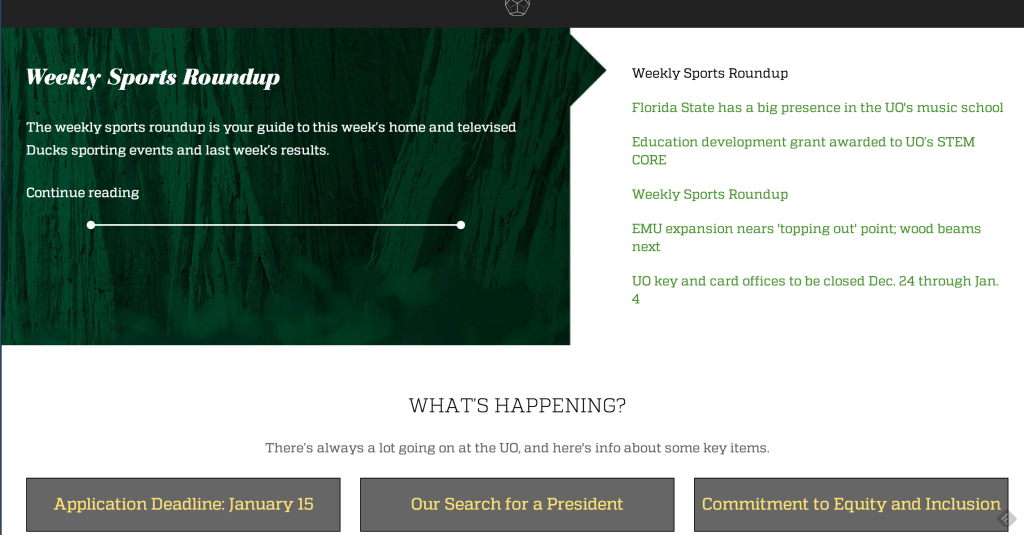 Apparently our 160over90 branding consultants are unfamiliar with the seminal (or should I say ovarian?) work on university web page design (thanks to SS for the link):