4/13/2015: The RG has more, with additional quotes and explanation, here.
4/12/2015: Rich Read has the story in the Oregonian, here: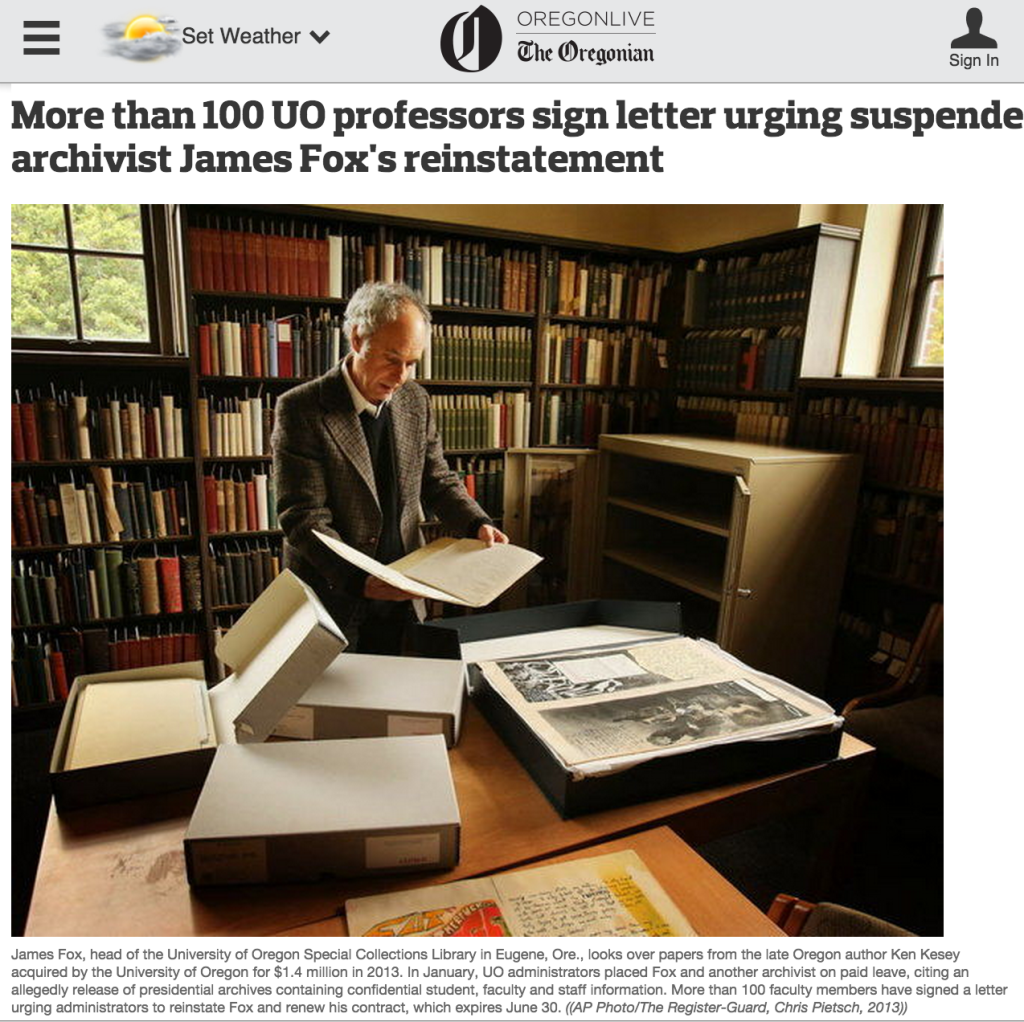 More than 100 University of Oregon faculty members have signed a letter urging reinstatement of an archivist suspended after a records release that UO's interim president called unlawful.
The continuing controversy, and debate over weakened confidentiality at UO's counseling center, are setting administrators' nerves on edge as a presidential search enters a critical stage. Trustees don't want divisiveness to rile candidates as they discuss which of four finalists to pick as the university's next leader….
From the faculty letter of support:
3 April 2015
We write as members of the UO community to protest the firing of James Fox and to express our entire support of his work for the University over many years.
James Fox has been an extraordinary member of the University of Oregon community and the state, and we are stunned by the university's treatment of this valued colleague.
We know that the University conducted an investigation around the circumstances surrounding the release of electronic documents from the President's Office. The full results of that investigation have not been made public.
We are aware, however, that there is a long and deep backstory to the chaos around records management. The situation that resulted in the termination of James Fox's employment at the university is indicative of these longstanding problems and should motivate the university to finally resolve the issues, not terminate committed and effective employees. …