4/15/2015 updates: Schill on shared governance, from his 2013 interview at UW-Madison, here:
5. Previous chancellors of this university have had contentious relations with the Faculty Senate. Assuming that natural tension between Fac Senate and the Chancellor's office exists, how do you expect to relate with faculty politically?
There is absolutely no reason that there has to be "tension" or a difficult relationship between the Faculty Senate and the chancellor's office. The reason that faculty participate in shared governance isn't because they want to fight with the chancellor. It is because they want to make the university better. That is also the objective of the chancellor. I think that the beauty of shared governance is that when differences exist-and they are as likely to exist among faculty as much as between the faculty and the chancellor-the differences can be resolved collegially through discussion, debate and, ultimately, compromise. The most important thing is to treat each other with respect and good will.
Thanks to "Geezer" for the link, in the comments.
8:55 PM updates:
Edward Russo has an informative story in the RG here.
12:11 PM updates: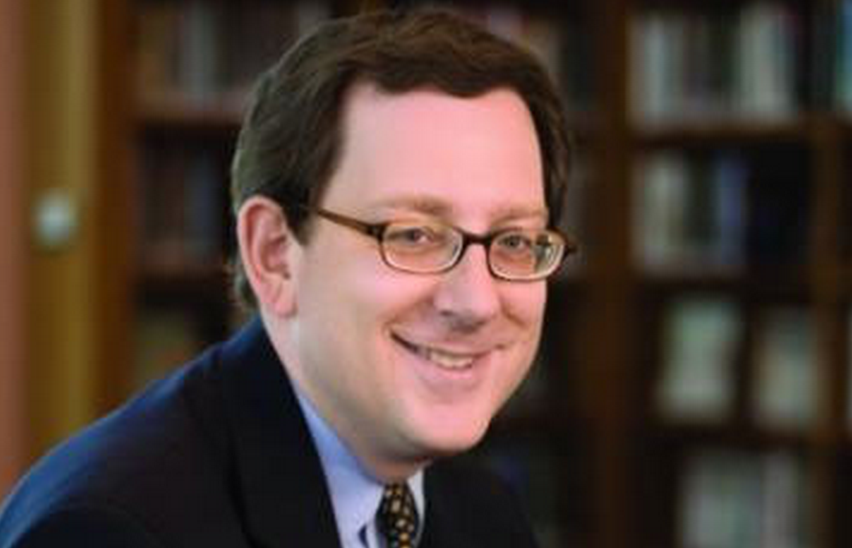 UC webpage here.
One mention in the Chronicle – he likes Coase. Good sign.
He's got a pro-transparency bent. ATL, here:
I'm really delighted about our initiative to provide transparency on employment data. We are very proud of our employment stats and are delighted to release them in detail. I hope that publicizing this information on our website will encourage other law schools to report their statistics with the same level of granularity and with equal candor. I should note that Yale Law School already makes this data available on its website, and we have adopted their template for our own reporting.
The frequently cantankerous Brian Leiter was wildly enthusiastic when Chicago hired him from UCLA:
It really gives me great pleasure to announce that Michael Schill, a leading scholar in the areas of property, real estate law, and housing policy, who has been Dean of the law school at UCLA since 2004, will succeed Saul Levmore as Dean of the University of Chicago Law School on January 1, 2010. Before moving to UCLA, Dean Schill taught at NYU and Penn for many years, and is no doubt well-known to thousands of current law students and young lawyers as co-author of the leading casebook on property.
Schill has been, by any measure, a phenomenally successful Dean at UCLA: recruiting faculty from tenured posts at NYU, Virginia and Chicago; retaining faculty in the face of offers from Harvard, Texas, and Michigan; doubling the number of endowed chairs at the law school, and nearly doubling alumni participation in annual giving. Only rarely does one encounter a Dean who gets such rave reviews from his faculty. UCLA has, of course, been one of the nation's top law schools for decades, but Dean Schill will leave the school in probably its strongest and most competitive position ever. My colleagues and I are fortunate, indeed, that he will take the helm here, and we look forward to welcoming him to Chicago.
11:40 AM 4/14/2015: Williamette Week has the scoop, here.
The University of Oregon will name Michael H. Schill, currently the dean of the University of Chicago Law School, as the university's new president today, WW has learned.
Schill replaces interim president Scott Coltrane, who has served since August 2014.
The top spot at the state's flagship university has been in near constant flux in recent years. After a long national search, Richard Lariviere replaced longtime President Dave Frohnmayer in July 2009. Lariviere's aggressive approach alienated the Oregon University System board and they fired him in November 2011.
Michael Gottfredson replaced Lariviere but then resigned abruptly last August after two years on the job and barely a month after a newly independent board took responsibility for university governance.
Here is Schill's bio from his homepage on the University of Chicago website:
Michael H. Schill is the Dean and Harry N. Wyatt Professor of Law at the University of Chicago Law School. Prior to joining the University of Chicago in 2010, Dean Schill served as the Dean of the University of California, Los Angeles School of Law from 2004 to 2009. His other faculty appointments include tenured positions as Professor of Law and Urban Planning at New York University and Professor of Law and Real Estate at the University of Pennsylvania.
Dean Schill is a nationally recognized expert in property, real estate and housing law and policy. He is the author or co-author of three books and over 40 scholarly articles. His work includes studies of the determinants of value in condominium and cooperative housing, the impacts of housing programs on property values, the enforcement of Fair Housing laws, mortgage securitization and the deregulation of housing markets. His casebook, Property, co-authored with James Krier and Greg Alexander is the best-selling casebook used in American law schools.
In 2004, Dean Schill founded the Furman Center for Real Estate and Urban Policy at New York University. Under his and subsequent leadership the Furman Center has become one of the nation's leading research centers on housing and the built environment.
Dean Schill serves on several nonprofit boards and civic bodies including Argonne National Laboratory, ITHAKA, the Chicago Innovation Exchange, and the Housing Preservation Compact of Chicago.
Before beginning his career as a professor, Dean Schill served as Law Clerk to the Honorable Marvin Katz of the Eastern District of Pennsylvania and was a real estate attorney at the law firm of Fried, Frank, Harris, Shriver and Jacobson. He graduated in 1980 with an A.B. in Public Policy from Princeton University and a J.D. from the Yale Law School.
Emergency Board meeting announcement here. Press conference at 12:30 in the Alumni center lobby.
Some questions to ask:
1) What commitments for new resources has the new President has been able get from the board – e.g. Phil Knight's $1B with no athletic strings?
2) Will be the presidential transition team include the usual lawyers and "Executive Leadership Team" members who advised Gottfredson's debacle, or will the new president formally include union and Senate leadership?
The comments are open – please add your proposed questions.