Both letters are remarkably restrained, considering how badly Moffitt, Shelton, Coltrane, and Gottfredson have screwed things up. The letter from Michael Dreiling (Soc) and Chris Sinclair (Math) of United Academics and signed by 340 UO faculty is in the RG today, here. Read it all, here's a brief extract:
In May, The Register-Guard ran a story about the University of Oregon's new $20 million branding campaign to boost the university's academic image. The story generated a significant amount of comment on campus and in the community, with many left wondering if $20 million couldn't be better spent on the academic programs themselves.
… Meanwhile, the university continues spending money in ways that pit one academic priority against another, often inexplicably and without transparency. For instance, rather than drawing resources from the growing pool of unrestricted reserves, millions were diverted toward the UO Law School to offset sagging enrollments — while simultaneously, the College of Arts and Sciences was forced to manage a deficit with austerity, compromising core academic programs. These were rainy days, so why were the reserves not tapped to meet the needs of both colleges?
Johnson Hall has been trying to sweep these problems under the rug for a long time. Here's a letter from acting CAS Andrew Marcus to former President Mike Gottfredson, last January, laying out the problems with UO's budgeting process. From what I've heard Coltrane did nothing to deal with these issues as Interim Provost, or as Interim President: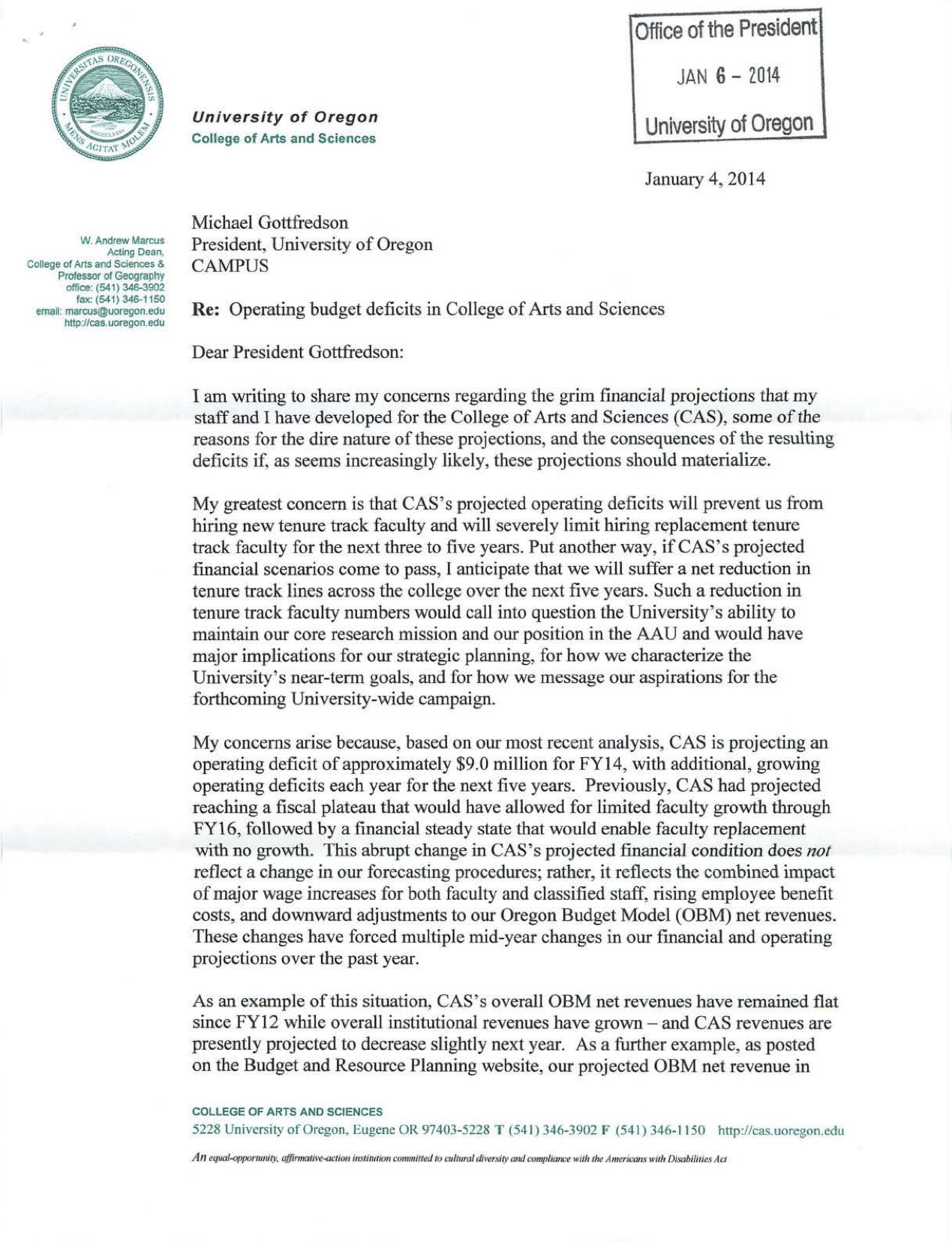 Full four page pdf here.