9/7/2015: Silly question. He's paid to be the athletic department's sacrificial anode.
It took the UO Public Records Office a month to provide his resume and the justification for changing the job from Associate VP to VP. They claim they didn't have to provide his resume, but only did it because he agreed to. I'll extrapolate that this new hire is not going to be the sort to deal with UO's fundamental transparency problems.
Another bad sign is that the hiring committee was mostly PR flacks:
Tim Clevenger, AVP For Communications, Marketing and Brand Management

Jennifer Winters, Director of Public Affairs, Presidential Communications

Rita Radostitz, Director of Strategic Communications, Student Life

Zack Barnet, Director of Digital and Social Media

Kelli Matthews, Instructor, Public Relations
If this job was really to "… foster relationships and transparency among students, faculty, staff, alumni, donors, as well as media, community leaders, and other constituents" as President Schill wrote, then why not put some of those constituents on the search committee?
My prediction is that Mr. Henley soon burns his credibility with the press, trying to explain away the latest tax deductible Duck extravagances and the heavily redacted documents that UO releases after the forthcoming athletics scandal.
But maybe he'll surprise. The search docs that Greg Stripp's public records office was willing to release are here: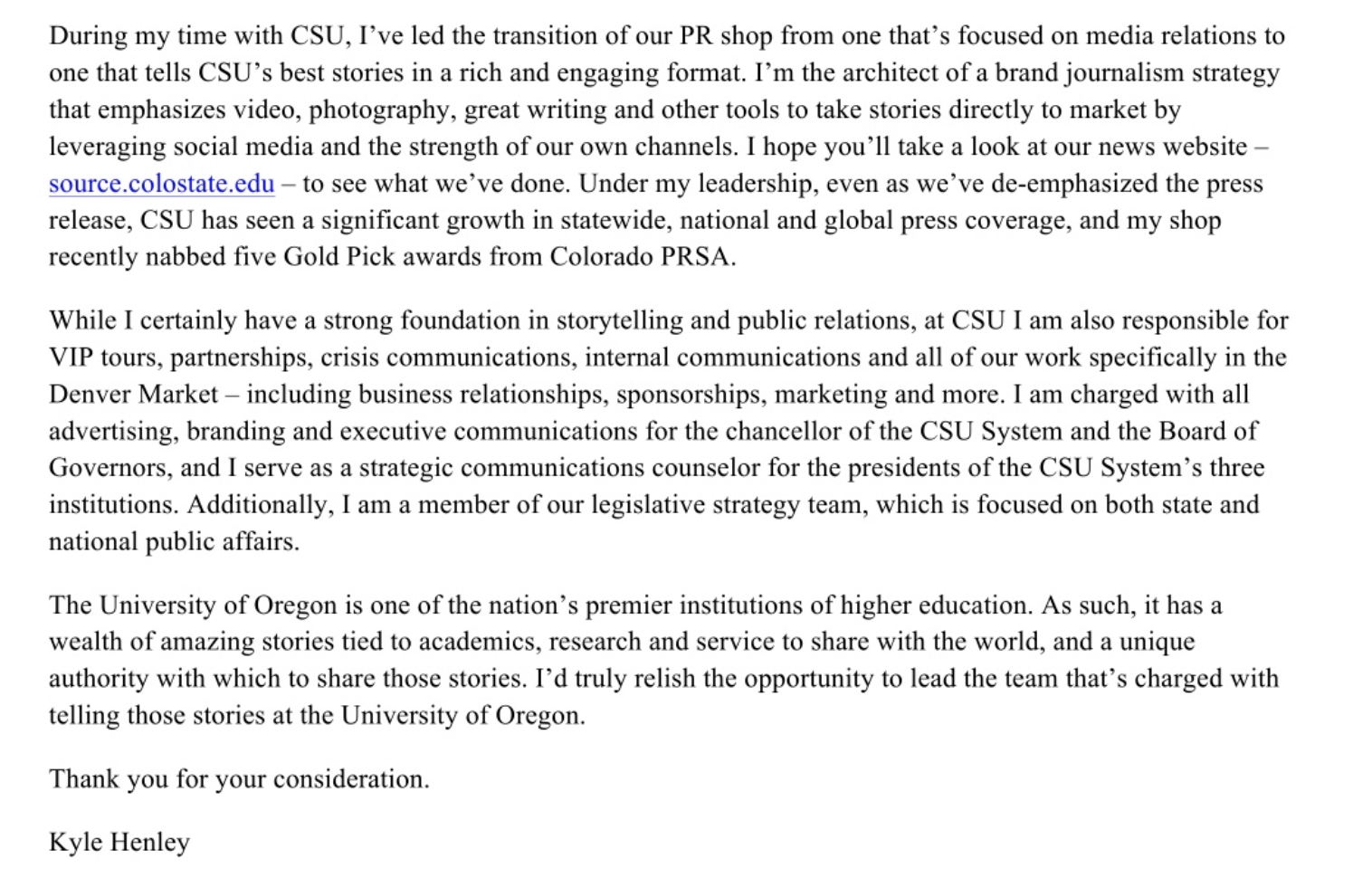 8/20/2015: Initial reports suggest that my skepticism about this guy is unwarranted, and that he may be the person to shake up UO Communications. Details on the way. Meanwhile UO's Public Records office is still sitting on my request for his job description and hiring info, which really isn't doing him any favors on the transparency dimension.
8/10/2015: UO hires Kyle Henley from CSU as new VP for Communication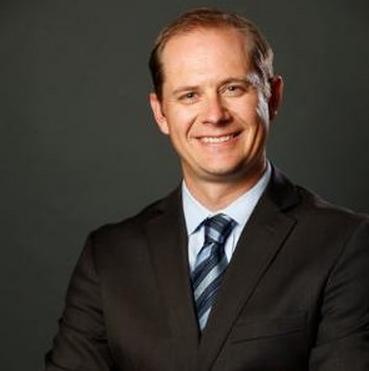 Job number one will be to write a press release explaining why UO is spending its money hiring PR flacks instead of faculty.
We're paying strategic brander Tim Clevenger $209,625, and he's just an Associate VP. This new hire will cost ~3 faculty slots. No wonder the well is dry.
While "Around the 0" says "Henley has been the assistant vice president for strategic communications at CSU, where he focused on promoting academics and research," it looks to me like Henley's main job was promoting their new $235M football stadium. Uh-oh.
Announcement:
Dear Colleagues,
As many of you have heard me repeatedly say over my first month as president, my top priority is to build the academic program and reputation of the University of Oregon. It is vital that we not only grow the faculty by adding great scholars, but that we promote the work that all faculty members do here to the outside world.
The University of Oregon has a wonderful reputation as a world-class institution. Strengthening our capabilities to promote the university―specifically related to academics and research―will further enhance our standing within the higher education community, help attract even more extraordinary students, support our fundraising goals, and bolster efforts in the area of faculty hiring. I am therefore pleased to announce that I have changed the institution's organizational structure to create an independent University Communications office, and I am appointing Kyle Henley as the new Vice President for Communications.
Kyle is joining the University of Oregon in early September. He comes to us from Colorado State University, where he served as assistant vice president for strategic communications and led successful efforts to enhance communications related to academics and research. He's an innovator with a track record of delivering results and effective advocacy among key external audiences. Kyle will provide counsel, vision, and leadership in our communication efforts to help foster relationships and transparency among students, faculty, staff, alumni, donors, as well as media, community leaders, and other constituents.
I would very much like to thank Vice President for Advancement Michael Andreasen for his willingness to oversee communications over the past two years. The office has thrived under his leadership. However, as we move into the crucial stages of our ambitious $2 billion fundraising campaign, this frees Mike up to focus on development, alumni affairs, and government relations. In conversations with Kyle and Mike, we have agreed that, in the interest of achieving efficiencies, the new University Communications office will continue to receive operational support―such as IT and HR functions―through University Advancement.
I am thrilled to have Kyle join the University of Oregon and lead our talented team of communications and marketing professionals. Please join me in welcoming him to the UO community.
Sincerely,
Michael H. Schill
President