Under Dave Hubin UO's Public Records Office refused to give fee waivers to journalists – even UO student journalists. Oregon public records law requires an explanation for fee waiver denials. Hubin and PR Officer Lisa Thornton ignored that law.
Now Daily Emerald reporter Noah McGraw has written a very good report on the Bowl of Dicks case, here: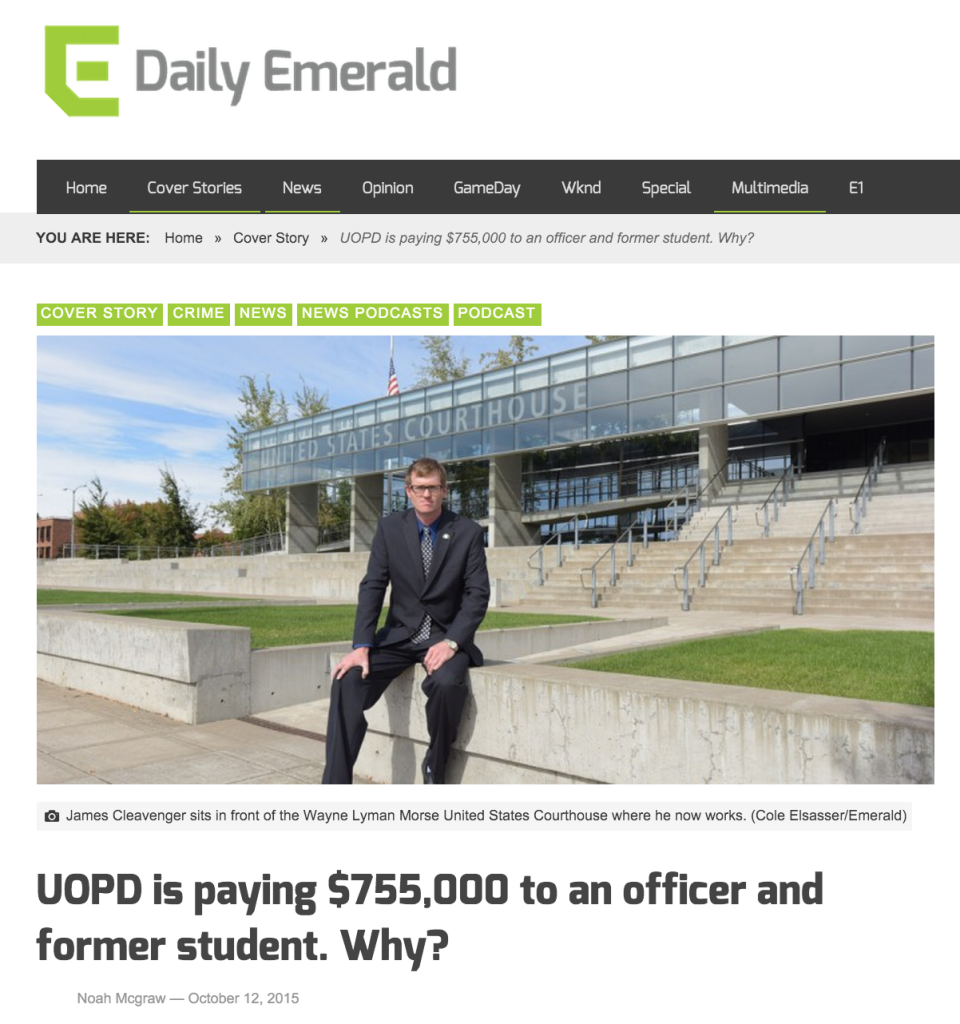 McGraw is requesting public records showing how much UO paid its defense attorneys, and for what, presumably for a follow-up story.
President Schill has hired a new Vice President and General Counsel, and given him authority over the Public Records Office. What will VPGC Kevin Reed do?