Update: The official website is here, and reporter Caley Eller has more details on Schill's "Oregon Commitment" plan in the Emerald, here:
Schill then announced the Oregon Commitment, a plan of seven initiatives and investments totaling $17 million over five years to support his goals. The first is supporting pipeline programs that will improve the quality of K-12 education in Oregon, as he stated earlier in his address that in 2014, Oregon ranked 46th out of 50 states for K-12 graduation rates. The second initiative is expanding funding for scholarships and financial aid for students. Third was Schill's announcement that the university will immediately invest over $500,000 each academic year to reinvent advising and tutoring programs at the university in order to improve graduation rates.
"We must all join together to assess, on a department-by-department basis, what impediments exist to graduation and reduce those barriers," Schill said.
His fourth initiative is providing graduation completion grants to over 100 juniors and seniors who are at the highest risk of dropping out due to financial circumstances. Fifth is hiring more faculty that will emphasize the importance of students graduating in four years. The sixth is the plan to incentivize on-time graduation through university-related structural changes. Schill's seventh and final initiative is expanding programs such as First-Year Interest Groups and study abroad for students, as these activities will help students become more connected to the university.
Standing room only crowd. People want to hear that we have a leader with a plan, not just another promise. Schill's got a plan.
Video here.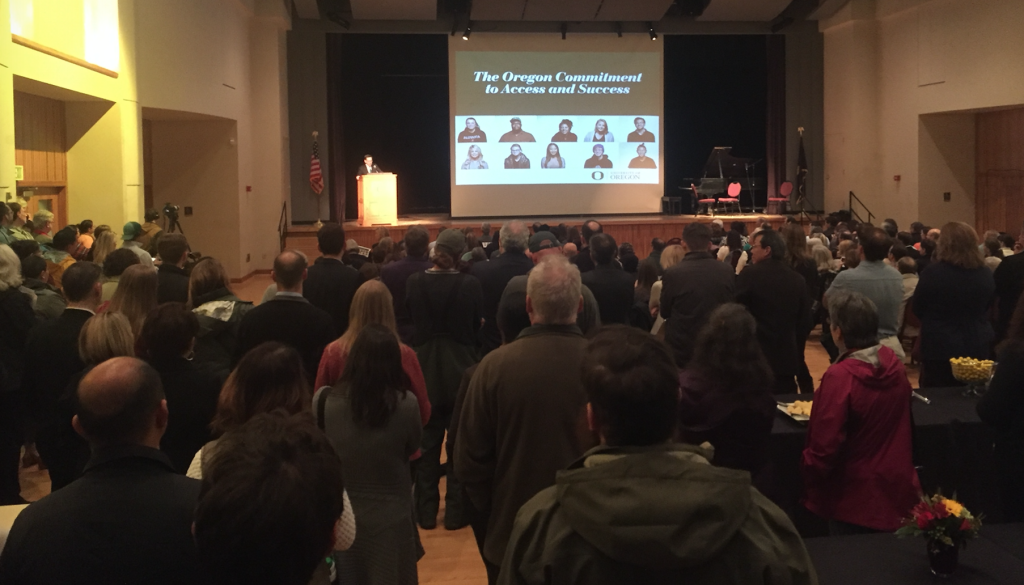 Starts off with efforts to improve access for low income / first generation students. Then efforts to improve college graduation rates, as a way to reduce the cost of college. Simple math: Graduate in 4 years not 5, save on tuition and start earning money sooner.
Schill gives shout-out to Pathway Oregon – free tuition, higher graduation rates. Very effective program. Commits $17M for 4 year campaign to boost graduation rates by 10%.
Also praises SAIL, and mentions their crowdfunding campaign, here. (We've met the $15K target, all new donations are matched and go to student scholarships.)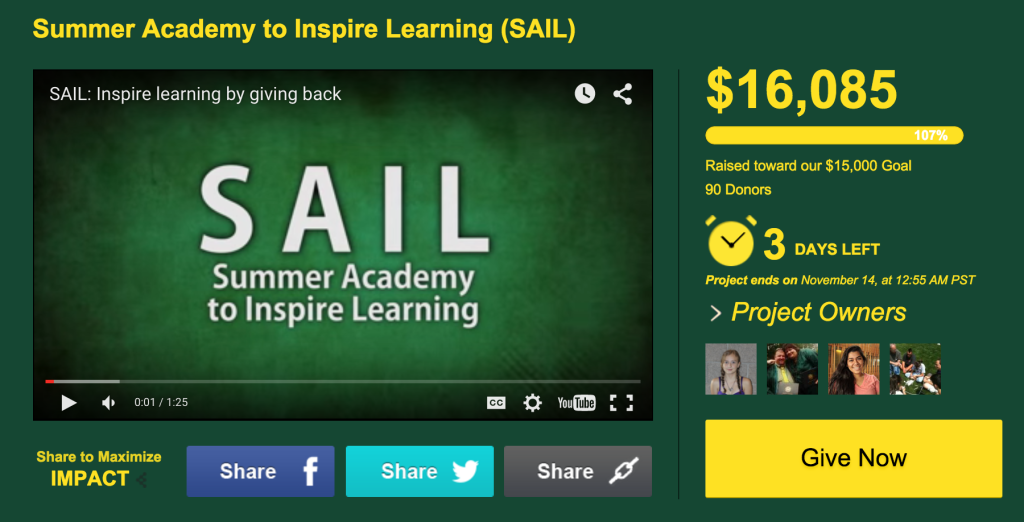 Moves on to plans to increase graduation rates. Great speech. Happy crowd.