Ken Goe of the Oregonian asks the question, here. The Duck's new QB is an Econ major at Montana State, and will come to UO as a grad student.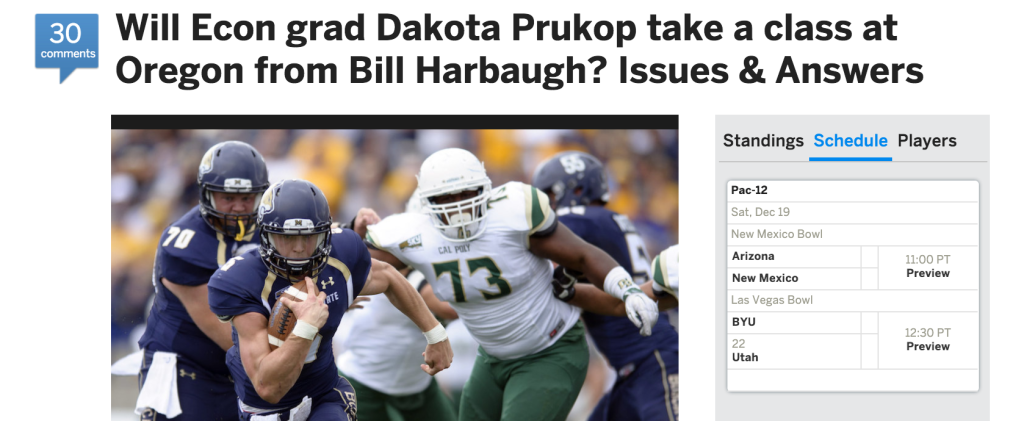 As it happens, I have two degrees in economics from Montana State University, a BS and an MS. I transferred there after a year at Columbia University in NYC. I got a better education at MSU than at Columbia – it's one of the reasons I'm an enthusiastic supporter of the academic mission of public universities like UO. The professors there were inspiring teachers for me.
And, by the time I graduated, I'd turned them into decent backcountry telemarkers too: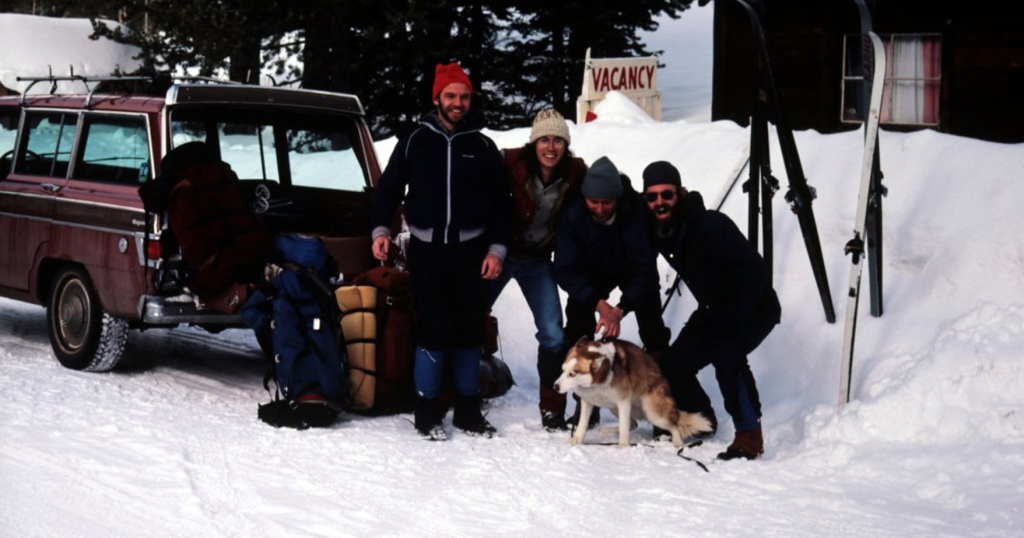 The MSU economics program is pretty rigorous, so I'm very happy to hear that the Ducks have recruited Mr. Prukop. I'm guessing that AD Rob Mullens's $200K academic fixer, Lorraine Davis, didn't even need to bend the rules or lean on any faculty to get him admitted as a grad student. Maybe a few free tickets to the members of Roger Thompson's special admits committee, which I assume the NCAA would not have any problems with. Probably better not to ask though.
I don't know what department Mr. Prukop will be getting his MS from, but I'm hoping he can find time to talk with some of the UO economists about the NCAA cartel, a classic economic example of monopsonistic exploitation. If Tom Hart and Craig Pintens will let him talk, that is.