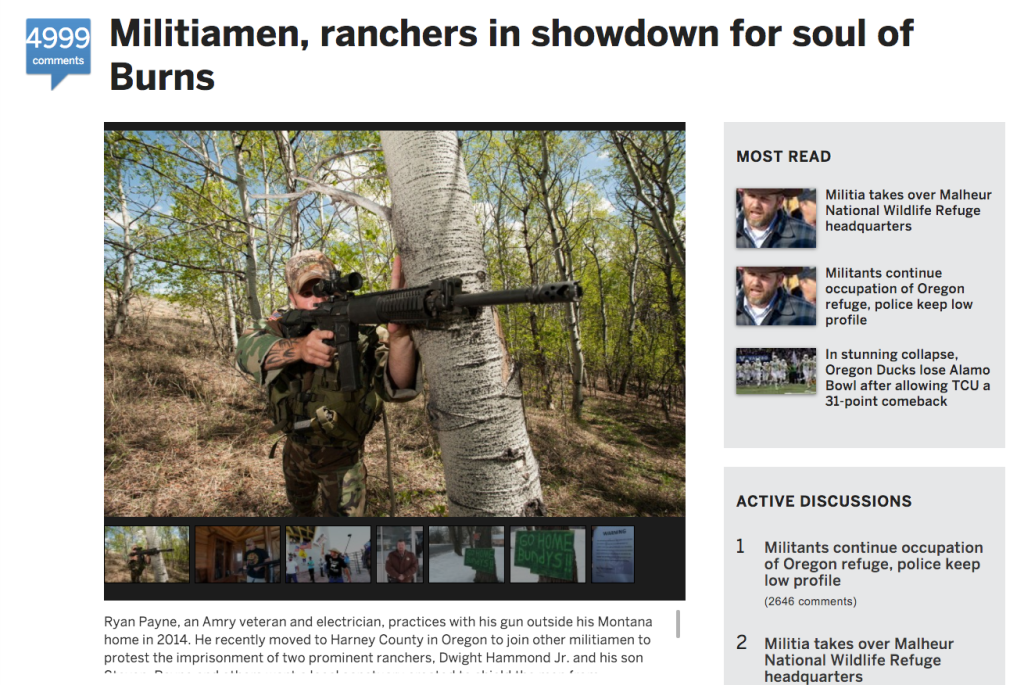 The Oregonian's Les Zaitz has a series of reports, here. The US Attorney's statement is here. From what I can tell this started about 5 years ago when a rancher SE of Burns decided to clear out some sagebrush with a few unauthorized fires, including one that was apparently intended to cover up some deer poaching and scare off some witnesses. The 73-year-old rancher and his son were initially sentenced to a few months in jail, then later re-sentenced to 5 years after someone realized that was the federal mandatory minimum. They have agreed to report to prison later this month to finish their sentences.
But in protest, a well-armed anti-BLM militia group has now occupied the U.S. government's most strategic facility in SE Oregon. That would be the headquarters of the Malheur National Bird Refuge, created in 1908 by noted conservationist, birder, and taxidermist Teddy Roosevelt, seen here riding through an overgrazed patch of sagebrush, looking for something to kill: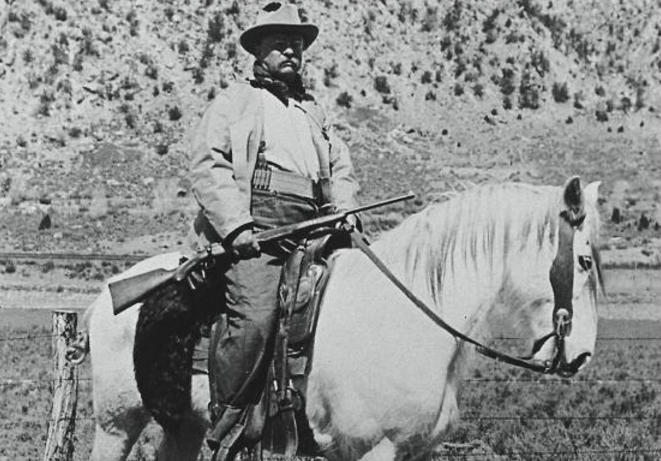 Perhaps the militiamen's target shouldn't be a surprise, given that Roosevelt was responsible for locking away millions of acres of western land under federal control. Zaitz reports:
Ryan Bundy said there were no hostages, but the group is demanding that the Hammonds be released and the federal government relinquish control of the Malheur National Forest. He said many would be willing to fight — and die, if necessary — to defend what they see as constitutionally protected rights for states, counties and individuals to manage local lands.
And if that doesn't work out, there's always birdwatching. As the Audubon Society website notes:
In some years, the refuge has supported nearly 50 percent or more of the Pacific Flyway populations of Snow and Ross's Geese, American Wigeon, and Tundra Swans. Thirty species of waterbirds – including regionally significant numbers of the American White Pelican, Great Egrets, and White-faced Ibis – nest and forage in the refuge. Malheur supports the highest numbers of breeding Greater Sandhill Cranes of any refuge in the western U.S. More than 25 shorebird species rest and refuel here, with migratory numbers qualifying the refuge as a regional Western Hemispheric Shorebird Reserve. The refuge supports at least 130 songbird species, many of which are identified as priority species by Partners in Flight, and includes the largest local population of Bobolinks in the western U.S.
The Chicago Tribune has more about this jaunty songster, here: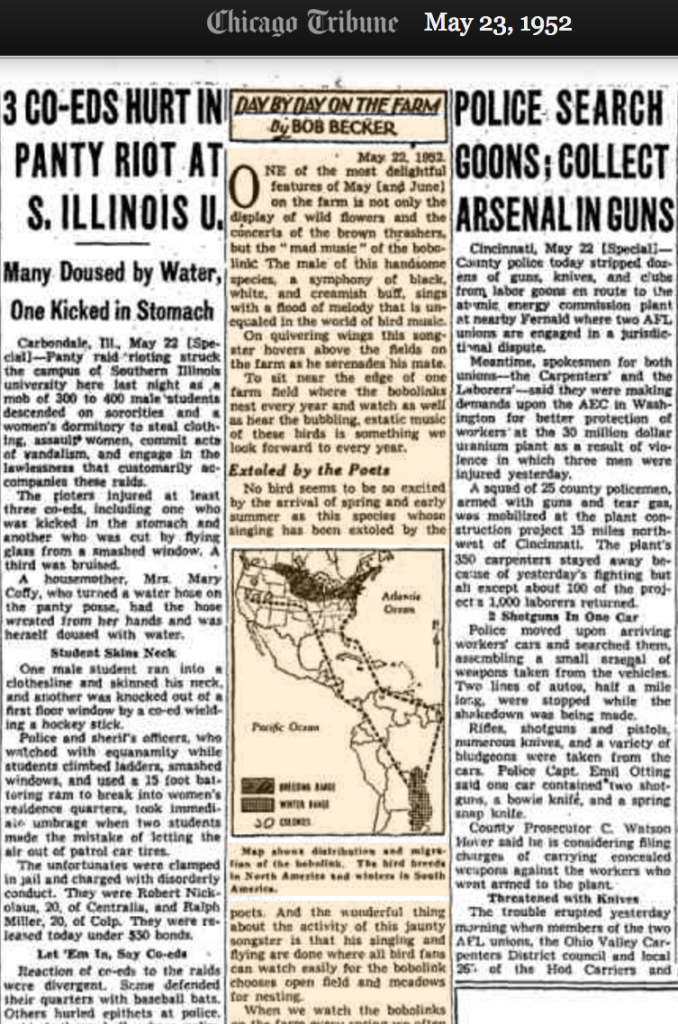 In other birding news, Eugene's Noah Strycker has broken the record for most bird species seen in one year: 6,042, or more than 1/2 of all known species. His website is here.