3/15/2016: Duck Athletics brings still more invaluable publicity and goodwill for UO. Who defines our "national brand"? Brandon Austin. From Google search trends: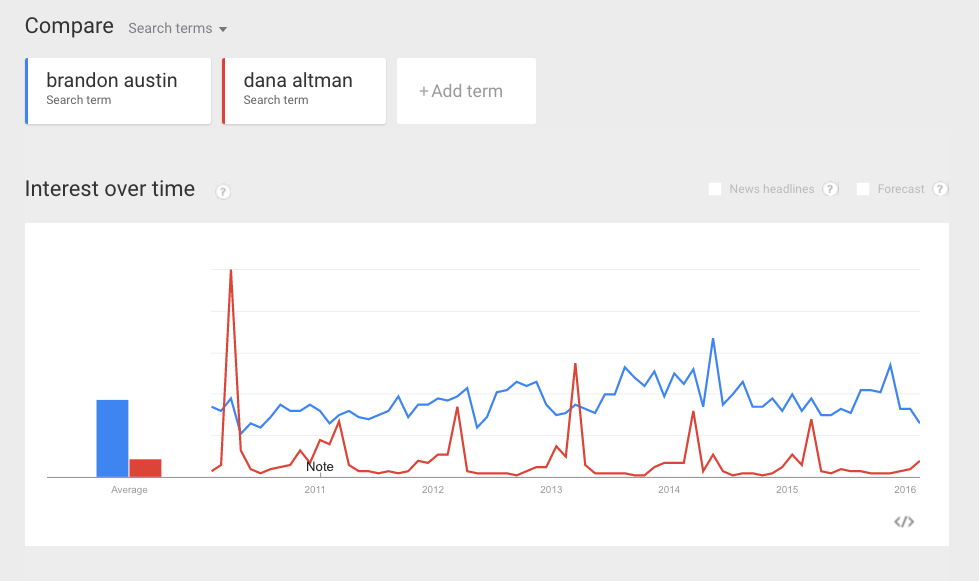 Camilla Mortensen has the latest lawsuit story in the Eugene Weekly. Also see Andrew Greif in the Oregonian and Jack Moran in the RG.
The $20M complaint from Dominic Artis and Damyean Dotson's lawyers Alex Spiro of NYC and Brian Michaels of Eugene is here. Artis and Dotson's state complaint is basically a cut-and-paste of Austin's federal complaint here, which was filed by Marianne Duggan of Eugene and preeminent sperm lawyer Alan C. Milstein of Moorestown, New Jersey back in October.
I'm no law professor, but if attorney Alex Spiro (Harvard Law) had passed this in as his final paper, I'd report him to UO's student conduct office for plagiarism and urge Sandy Weintraub and Robin Holmes to expel him – after a thorough hearing and appeal, of course.
John Canzano has an opinion piece in the Oregonian: Canzano: Lawsuit not fair to Oregon Ducks, but ends up a strong NCAA play:
Did Altman support the dismissals of the players? Did Gottfredson ask for Altman's resignation somewhere in the process and get push back from key boosters? Were the players a sacrifice that was made to appease the protesters picketing the university president's office? And why didn't Oregon just do what every other reputable university might do — suspend the players pending the outcome of the investigation instead of initially standing with them, then after the NCAA Tournament, dismissing them?
Quite the difference from his Jan 8 2015 column: Canzano: Every day Oregon stands with Dana Altman is another step into the muck:
Best case scenario, he turned his back on three innocent players who were under investigation for sex assault. Worst case, he knowingly recruited a player who was under investigation for a sex assault, then lied for months about what he knew and undermined campus safety while trying to save himself.
This is your basketball coach, Oregon. One who should have been fired months ago.
… The lawsuit [he means the one from the survivor Jane Doe, with whom UO settled for $800K], zeroes in on the exact problem. It alleges that the university took steps to protect itself and to guard its coach, while accepting the survivor as collateral damage. Given that federal law mandates that Oregon should have handled this with urgency and alacrity the actions at UO are troubling.
Among the shocking allegations in the lawsuit? UO refused to provide the players with unredacted documents. Say it ain't so!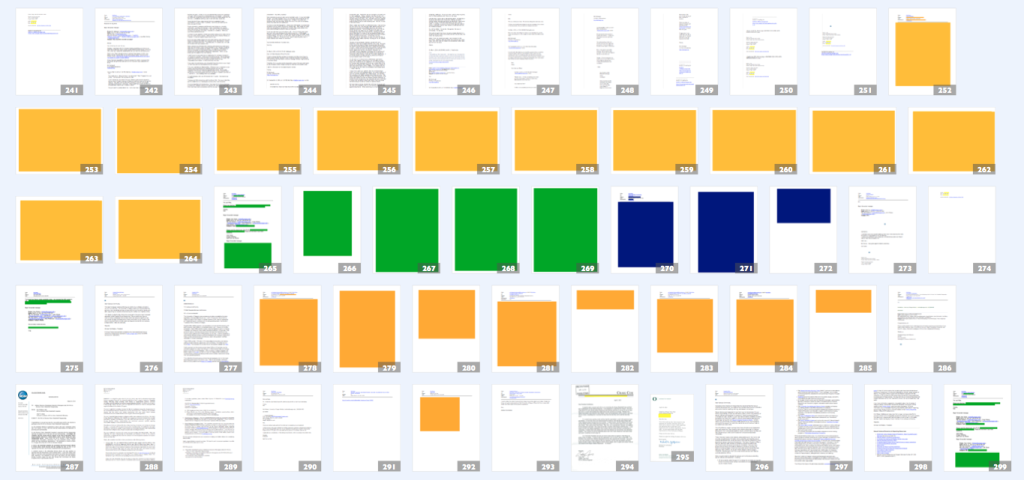 As with Austin's, this complaint makes many other serious allegations of violations of due process rights by VPSA Robin Holmes and her assistants Sandy Weintraub and Chicora Martin and the feckless Mike Gottfredson.
Where were these people getting their legal advice? From Randy Geller, formerly UO General Counsel, now "of counsel at Harrang, Long, Gary and Rudnick, and/or his Assistant GC Doug Park, who is still employed by UO as associate GC for $200k+.
Here's UO Strategic Communicator Tobin Klinger's improbable explanation for why Geller "retired" – announced in the midst of the events described in the lawsuit, and the day before sports reporters unexpectedly broke the story of the basketball rape allegations: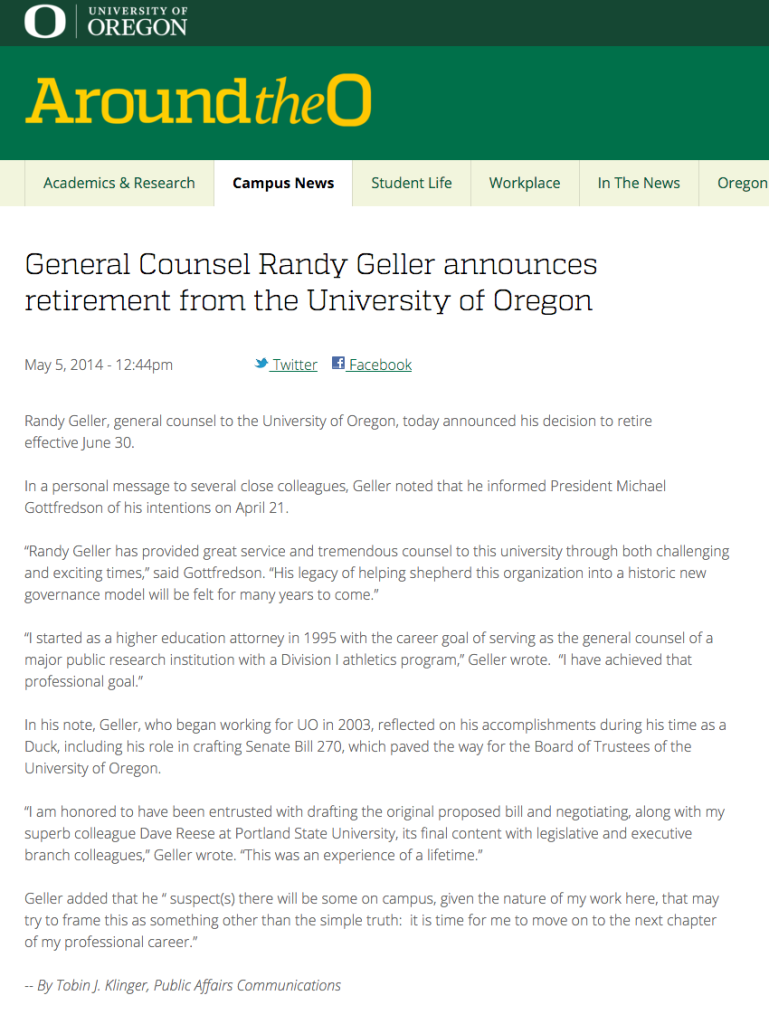 Dominic Artis and Damyean Dotson's prayer: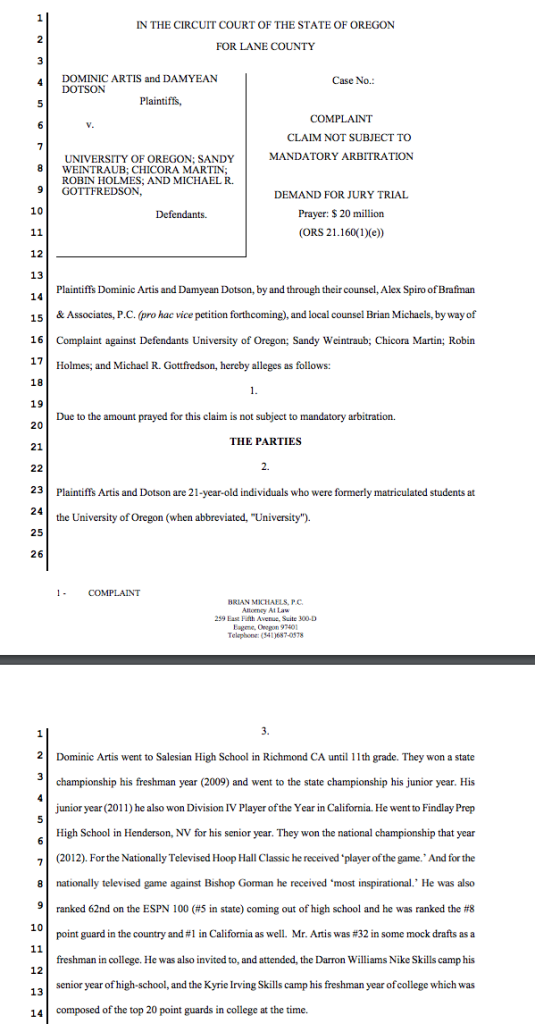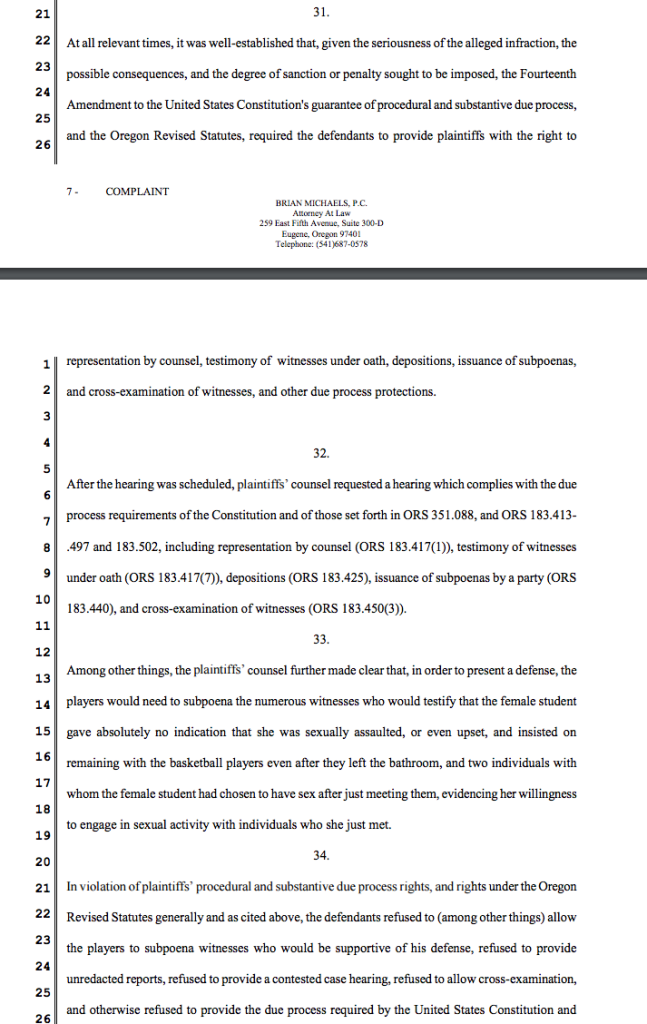 1/26/2016: Duck lawyers respond to Brandon Austin's due process lawsuit. Park gave Austin a clean transcript.
Brandon Austin was recruited by Duck basketball coach and former Eagle Scout Dana Altman, despite allegations of sexual assault while he was at Providence University. Altman says he knew Providence had suspended Austin for an entire year, but didn't know why and never thought to ask. Scout's honor. Shortly after Altman brought Austin to UO, Austin allegedly participated in the rape of a UO freshman, along with with two other Altman recruits. Austin was eventually suspended and banned from campus. After a botched legal fight that included countersuing the survivor, UO paid her $800K plus a full-ride four year scholarship. Austin then sued former UO President Mike Gottfredson and others for $7.5M, for damaging his professional basketball prospects and not giving him due process.
UO's lawyers have now given the judge their response to Austin's claim, and Jack Moran has the latest in the RG here,
… Austin alleges his constitutional right to due process was wrongly denied by university officials. His suit calls the administrative proceedings that led to the long-term suspension "an unconstitutional 'kangaroo court' hearing of the very worst order."
But the university's response to the lawsuit appears to tell a somewhat different story. It asserts that Austin, after hiring a lawyer, waived his chance to face his accuser and to contest a sexual misconduct allegation at a hearing conducted by a panel of students, staff and faculty.
Instead, he opted to have UO student conduct director Sandy Weintraub issue a ruling after receiving evidence at an administrative conference. UO officials agreed beforehand that Austin's only possible sanction would be a suspension.
The university says it removed expulsion as a punishment option in part because, had a panel hearing been held, Austin's accuser could have faced "grueling" circumstances, such as potentially being required to attend and being subjected to cross-examination.
The docket is here, courtesy of RecapTheLaw. There are live links to the complaint, UO's response, and some but not all exhibits. One particularly interesting one is this, showing that UO's Interim GC Doug Park was willing to promise that Austin's transcript would not include any explanation for suspension. In theory this would have allowed Altman to pass Austin off to yet another university, which would have no information about the allegations – or at least the coach would be able to claim he didn't. This was a moot point once the sportswriters found out about the allegations and made them public.