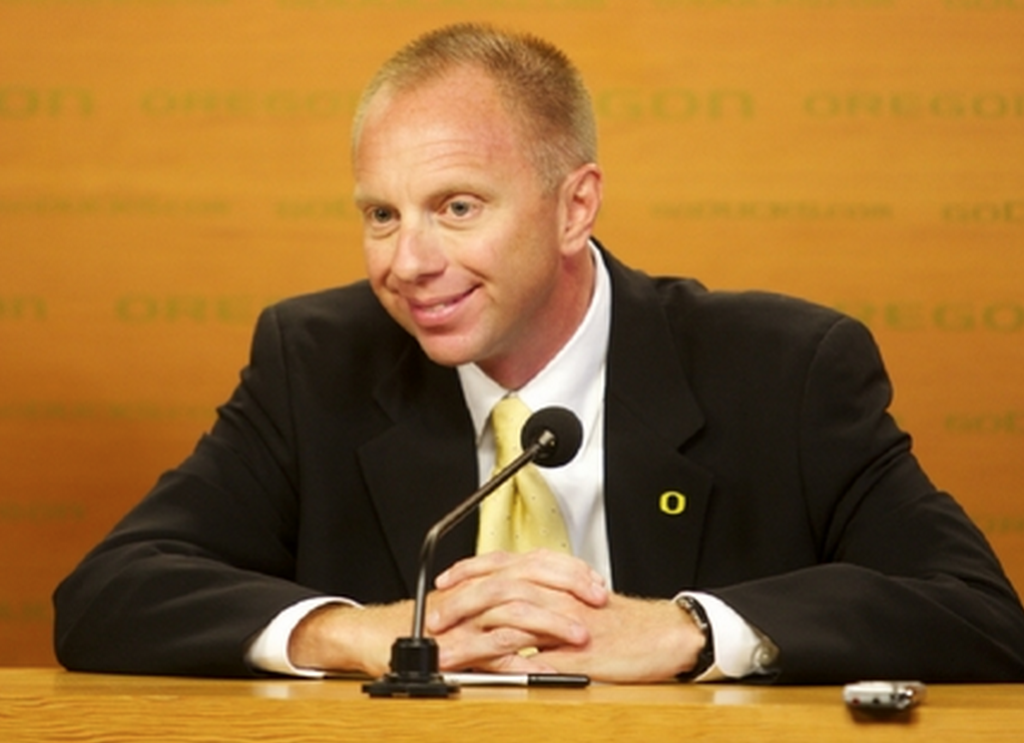 Perhaps he's spending his time on Duck sports that pay him a bonus for "competing at the highest level of excellence." Reporter Kenny Jacoby has the latest Duck athletic scandal in the Emerald, here: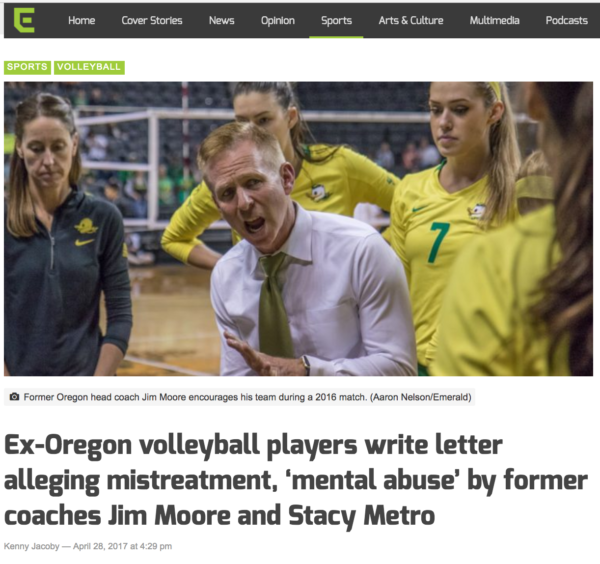 Read the story for the really disturbing quotes, and a link to the courageous letter from UO's former student-athletes. Here's a snippet:
… [Former volleyball players] Crittenden and Kevorken said both talked to an athletic department official about their concerns in 2015 but Moore and Metro continued to coach.
… Crittenden said the purpose of her letter is not to "bash coaches," but to tell the story she had previously kept quiet and encourage others to do the same. She said it's time for athletic departments to stop being negligent when athletes come forward to them.
"I want other athletes who may be suffering in silence to know that their feelings are valid, their words are valid, and their stories matter," she wrote.
Haylee Roberts, Canace Finley, Chloe Buckendahl and Maddie Magee were the other four players whose names and signatures appeared at the bottom of the letter to Schill and Mullens.
"We can rest easier knowing that the former coaches are no longer in a position to negatively impact young athletes and we no longer feel ashamed to identify ourselves as former Oregon Ducks," they wrote.
This story came out just 30 minutes after the year's second meeting of the President's Intercollegiate Athletics Advisory Committee. Athletics Director Rob Mullens and President Mike Schill sat across from each other. Faculty Athletics Representative Tim Gleason was missing. IAAC Chair Andy Karduna was there along with 2 of the IAAC's 8 faculty members. There was an hour long, rambling discussion of what to do about athletes who had to miss classes to travel to away games to earn money for the athletic department. Someone was supposed to have brought data on how many classes athletes miss, but they didn't. No one asked anything about this, or any of the other recent Duck athletic scandals.
Meanwhile, Mullens' volleyball coaches are still receiving public funds:
According to public records obtained by the Emerald, Moore and Metro will be paid according to their respective salaries through their resignation dates: May 15, 2017, and January 31, 2018, respectively.