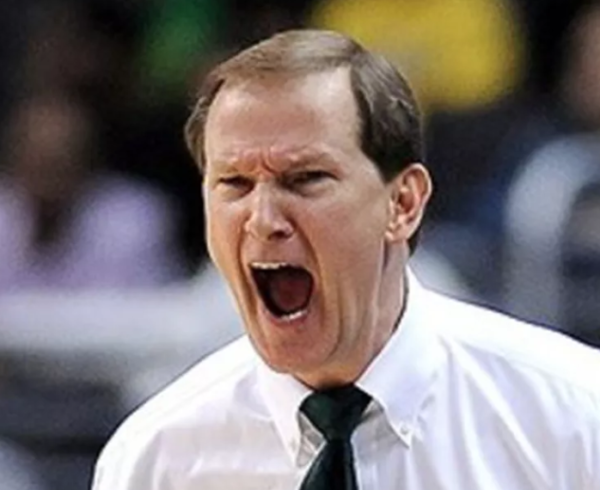 Finally! I for one have been disturbed by the fact that he hasn't come up in this investigation earlier. Surely a successful recruiter and coach like Dana Altman has figured out a way to pass at least a dribble of the millions UO pays him on to his volunteer "student-athletes". Surely Oregon isn't the only school where greedy coaches are able to keep all the NCAA cartel's profits for themselves!
While the latest report is far from conclusive proof that Altman has been doing the right thing and sharing with his players, the latest news is good. Jeff Manning has the story in the Oregonian here:
Federal prosecutors in the basketball corruption trial that began Monday in New York reportedly told prospective jurors that 12 colleges could come up during the proceedings — the University of Oregon among them.
As first reported by Yahoo Sports, prosecutors wanted to disqualify any potential juror whose allegiance to a school might make them less than impartial. An Oregon-based Adidas executive and two others are accused of paying talented prep players to steer them to certain universities. …
But wait, there's more. Oregonian reporter James Crepea:
The attorney for Adidas executive Jim Gatto claimed Oregon offered "an astronomical amount of money" in its recruitment of Brian Bowen before he signed with Louisville.
Gatto's attorney, Casey Donnelly, made the remark, according to numerous reporters, during her opening statement in his trial, which began in the Southern District of New York on Tuesday. …