5/14/2019 update:  I'll be submitting my application tonight, and I'll post it along with letters of recommendation. Thanks for your support.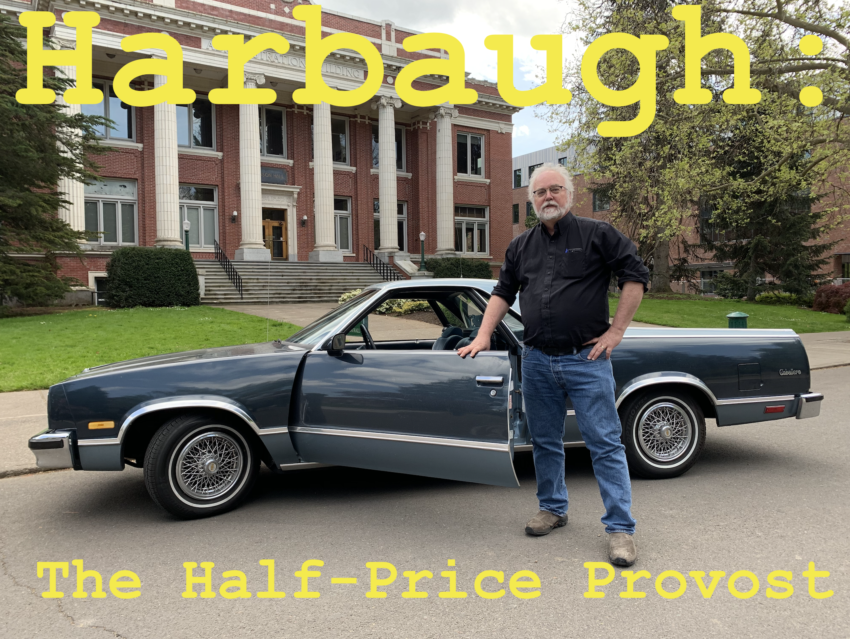 4/28/2019: Dear Colleagues –
I am writing to ask for your support for my candidacy as UO Provost. I'll be submitting a full application per President Schill's call, but my campaign platform is simple:
I'm cheap. I'll do the job for just $250,000 – half the going rate. And, since I drive a paid-off '87 GMC Caballero, I'll donate the $12,000 car stipend to SAIL for scholarships.
I'll keep Johnson Hall's focus on core academic matters – not distractions like "research metrics", faculty tracking software, Concur, and big-time sports.
I think UO should tax Duck coaches salaries, not subsidize them. The tax revenue should go towards the university's academic, cultural, and extension missions.
I'm transparent. If I can't make "Around the O" tell us what's really happening at UO and show us where the money's really going, I'll keep blogging on UO Matters – but from the inside.
My only non-negotiable demand is two reserved parking spots, since my ride is a bit wider than the usual JH beemer or Prius.