A modest proposal for Provost Patrick Phillips, from the 1/2 Price Provost: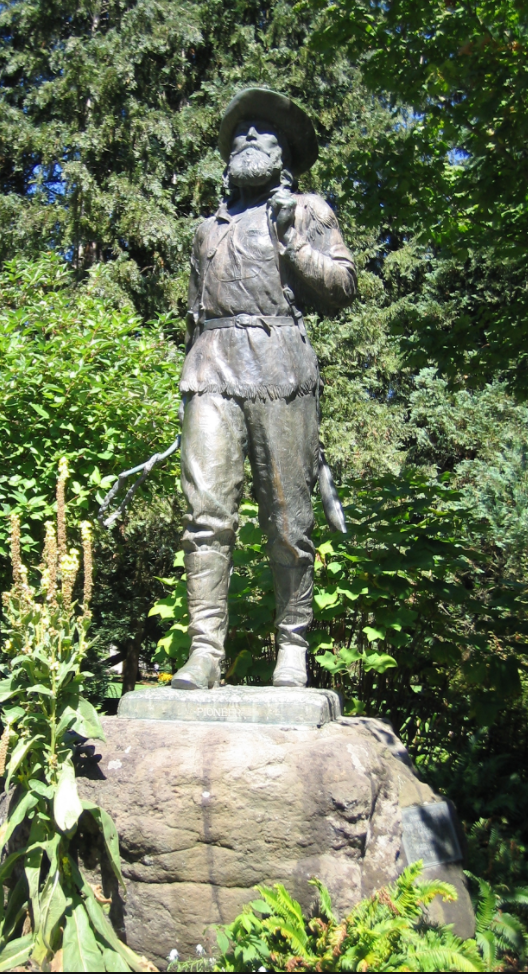 Cutting Duck baseball and moving the Jock Box from the provost's budget to the AD's are the easy ways to raise $4M recurring for the academic side. Auctioning off Alexander Phimister Proctor's statue of the Pioneer Father would be a stop-gap, while we wait for the new coach's contract to run out.
Some in the UO community say the Pioneer Father is a racist reminder of the genocide perpetrated against Native-Americans. Others say it's a handsome monument to the brave pioneers who turned Oregon from a savage wilderness into the fertile land we now enjoy.
I say money talks. So let's auction if off – the winning bidder gets to decide whether to leave it in front of Johnson Hall, move it to the cemetery, put it in their garden, or melt it down for scrap. Lest you think this is exactly the kind of thinking that kept me from becoming provost, even at 1/2 price, the NYT reports today that Dallas Texas has already established the precedent by auctioning off their Alexander Phimister Proctor statue of the traitorous slaver Robert E. Lee, for $1.435M: