That would be Mark Wasikowski, who is "honored and humbled to have this opportunity from Rob Mullens, Eric Roedl and the University of Oregon administration". The Oregonian has the exciting news here.
Add in OPE, bonuses, car, club memberships, tickets and travel for family and friends, and miscellaneous other porkalicious perks, and we're talking $750K easy, for a program that costs UO millions every year, and which averaged 987 sports-fans per home game this year.
$750k is what a one percent increase in resident tuition will bring in. President Schill will be going to the Higher Ed Coordinating Commission on Thursday, to ask for a 7% increase.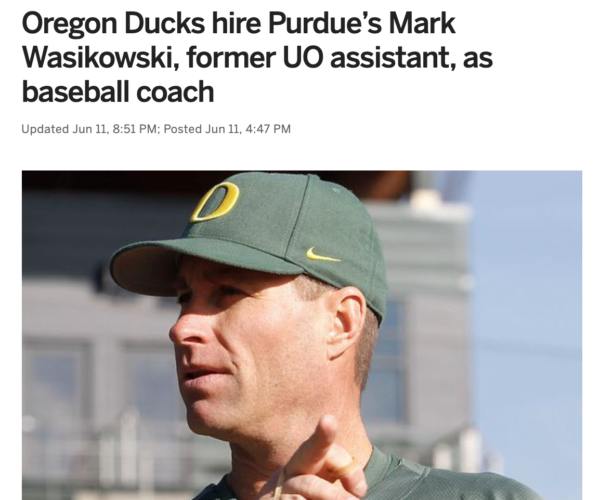 Here are some snippets from his predecessor's contract: