Per the UO Constitution, the official naming ceremony requires pro-forma approval by Pres Schill and his Faculty Advisory Committee. But the Eugene Weekly has spoken:
We loved all the responses we got for naming the Hayward Field tower — and Phil's Phallus Palace was a strong runner up. The "weiner" is: The Phildo. Come get your Eugene Weekly T-shirt. And University of Oregon: Please take note, and also the UO and Nike should rethink possible future designs that bear distinct responses to parts of the anatomy that don't involve footwear.
Rumor has it that 3-D printed USB powered versions will be for sale soon in an array of sizes at ThePhildo.com, for far less than the ~$2.37M the academic side had to pay to wire up this egofice.
The naming call was easy. As UO's Hayward website notes "Its perforated metal skin and steel form flare upward and outward to resemble a …"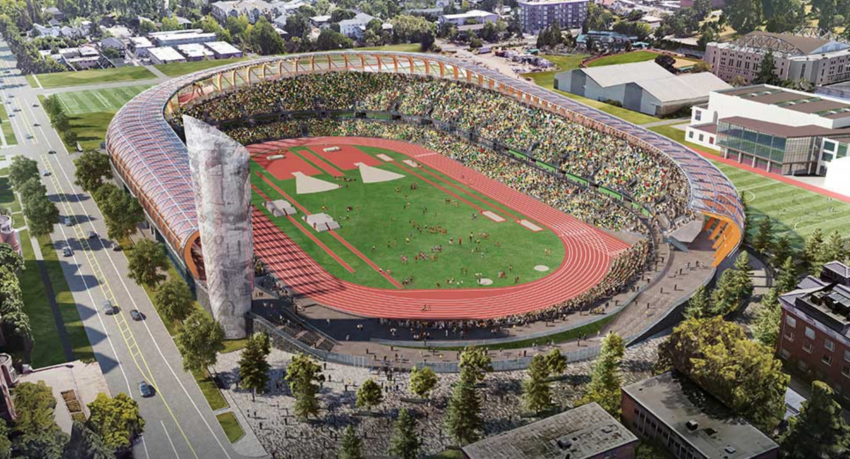 Well, you get the idea. And what will be under the foreskin of this "heroic wood" egofice? A living room: