Back in the day UVa students had to sign an oath promising that "As a Scholar and a Gentleman, I will not lie, cheat, or steal, nor tolerate those who do." The history is interesting:
The University of Virginia has an honor code, formally known as the Honor System.[1] The Honor System is intended to be student administered.

It was founded by Virginia students in 1842 after John A. G. Davis, chairman of the faculty and professor of law, who was attempting to resolve a conflict between students, was shot to death.[2] The University had at that point a 17-year history of ongoing tensions between students and faculty over strictly enforced discipline, hours, and dress. Students, sons of the most prominent families of Virginia, found particularly galling the impugning of their honor by stringent supervision during tests: "[t]he students were allowed to bring only a pencil to the classroom, they were forbidden to speak, and the professors, operating in shifts, watched them with 'lynx-like' eyes during the course of the examinations."[3] Law professor Henry St. George Tucker, Sr., proposed a basic honor pledge as an alternative to faculty oversight.[4]

Originally the honor system only applied to allegations of cheating, although it was subsequently expanded to hold students to a general standard of gentlemanly conduct: the shared values of an all white, all male Southern aristocratic tradition.[3][5]
The University of Oregon is now using a similar system to deal with Covid: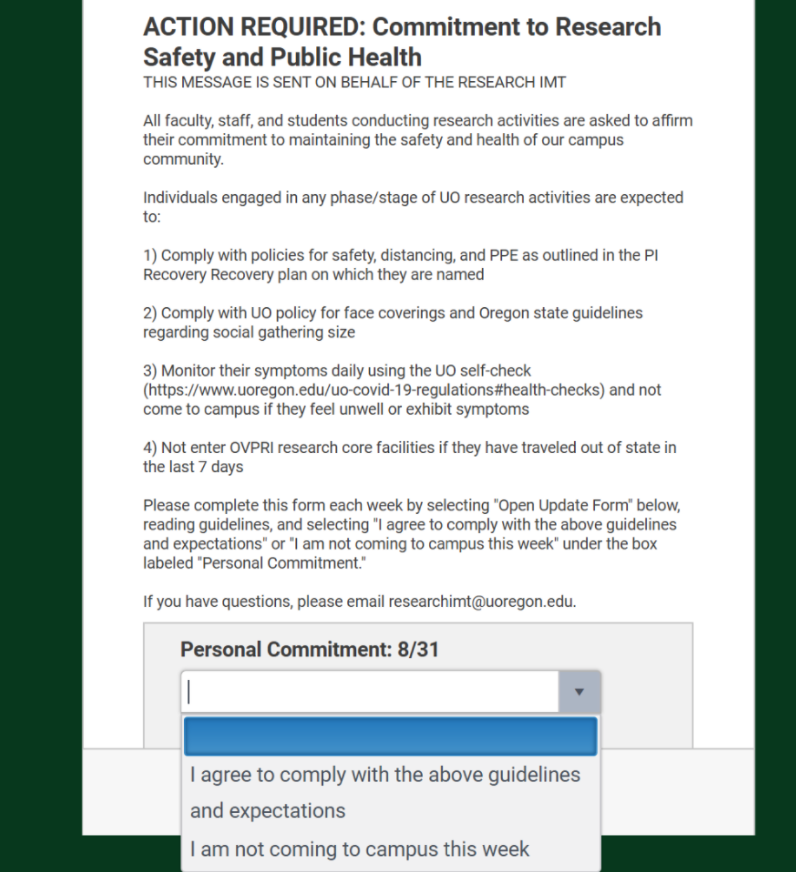 However they've omitted the "nor tolerate those who do" part of the pledge, which is really the most important part because it makes the pledge self-enforcing. At Mr. Jefferson's University, failing to report that you had seen someone cheat was as serious an offense as was cheating. As a result students would report cheaters, and could be expelled if they did not.