When I asked the UCLA Public Records office for the NCAA required "Outside Income Report" for their Athletic Director and Track Coach, they sent the documents less than 24 hours later, at no charge. No redactions except the phone number. Full pdf here: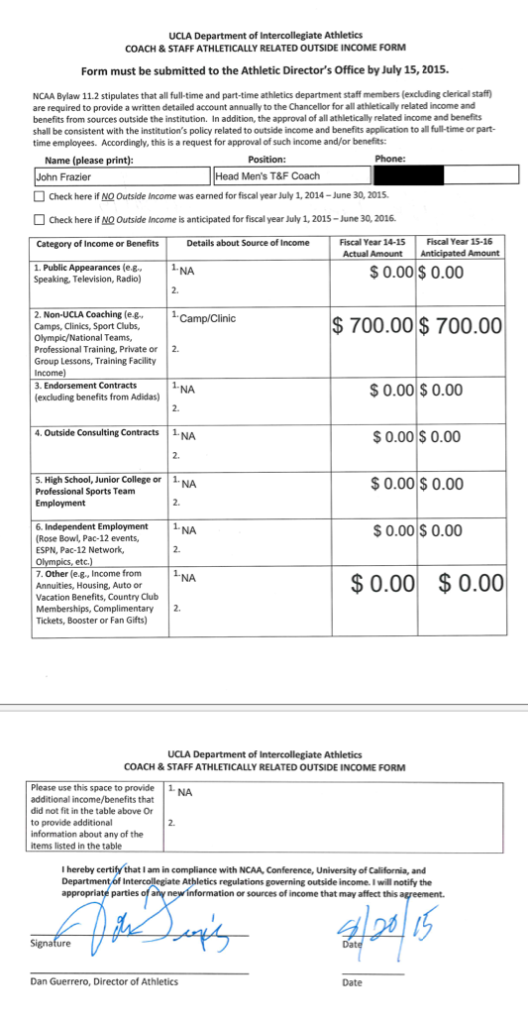 When you make a similar request to the University of Oregon Public Records Office, you will likely have to wait months (more than 3 months for the original request, my mirror took less) and then you will get a letter saying that they will not release these NCAA reports because they are "faculty records", and therefore fall under an exemption meant to protect academic freedom.
That's right, UO thinks its coaches and athletic directors are faculty:

I wonder what they are hiding this time.