That was at UNC. What about UO? The NYT has the UNC story:
One of dozens of courses in the department that officials say were taught incompletely or not at all, AFAM 280 is the focus of a criminal indictment against Mr. Nyang'oro that was issued last month.
Eighteen of the 19 students enrolled in the class were members of the North Carolina football team (the other was a former member), reportedly steered there by academic advisers who saw their roles as helping athletes maintain high enough grades to remain eligible to play.
Handed up by an Orange County, N.C., grand jury, the indictment charged Nyang'oro with "unlawfully, willfully and feloniously" accepting payment "with the intent to cheat and defraud" the university in connection with the AFAM course — a virtually unheard-of legal accusation against a professor.
At UO, for 5 years Steve Stolp, Director of the Jaqua Center for Student-Athletes, (or, as the NY Times calls it, Oregon's Jock Box) required all entering athletes take an athlete-only course called "Special Studies: Issues in Intercollegiate Athletics". This course was taught by Duck athletic department employees, who gave out 3 UO academic credits for it.
You can get an idea of the academic content of this course by checking out the final project videos by the students, several of which they posted themselves on youtube, here: http://www.youtube.com/results?search_query=fhs+199&sm=3. The syllabus included academic highlights such as "Athletic Department Scavenger Hunt" and "Read 101 things to do in Eugene. Do one thing on the list and respond to the discussion board":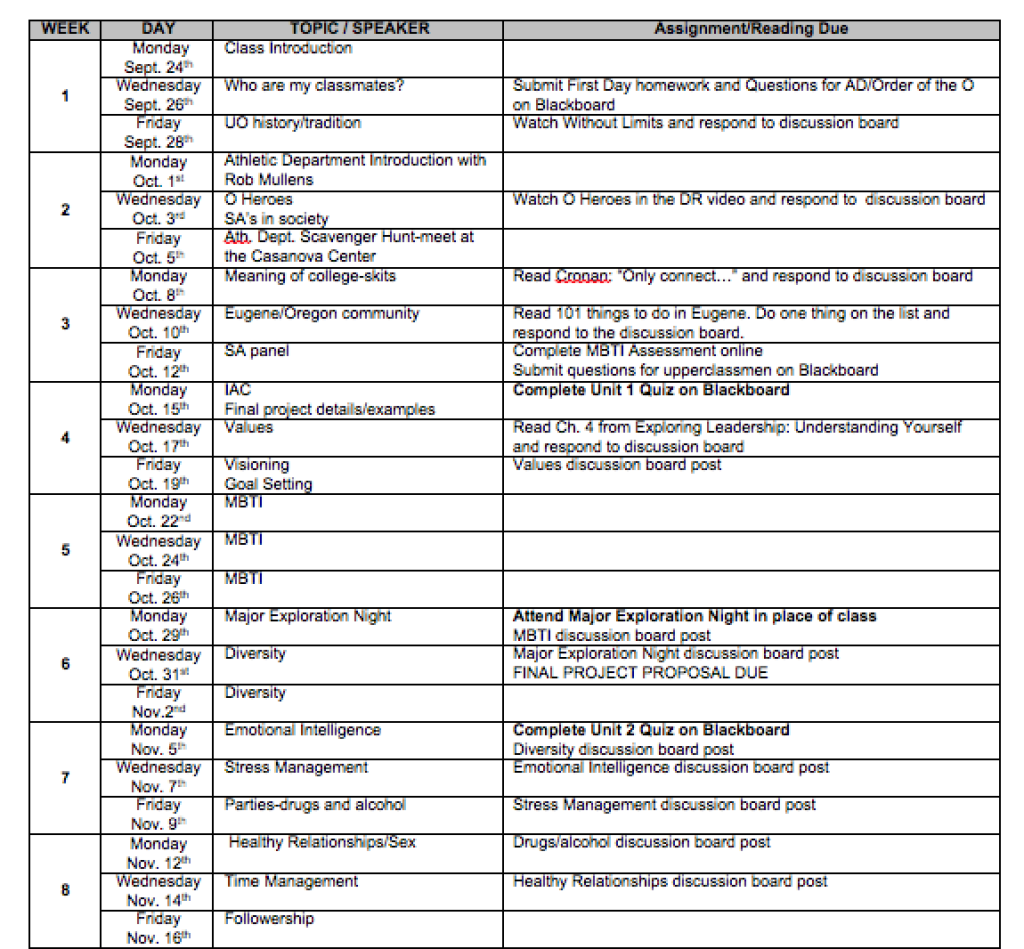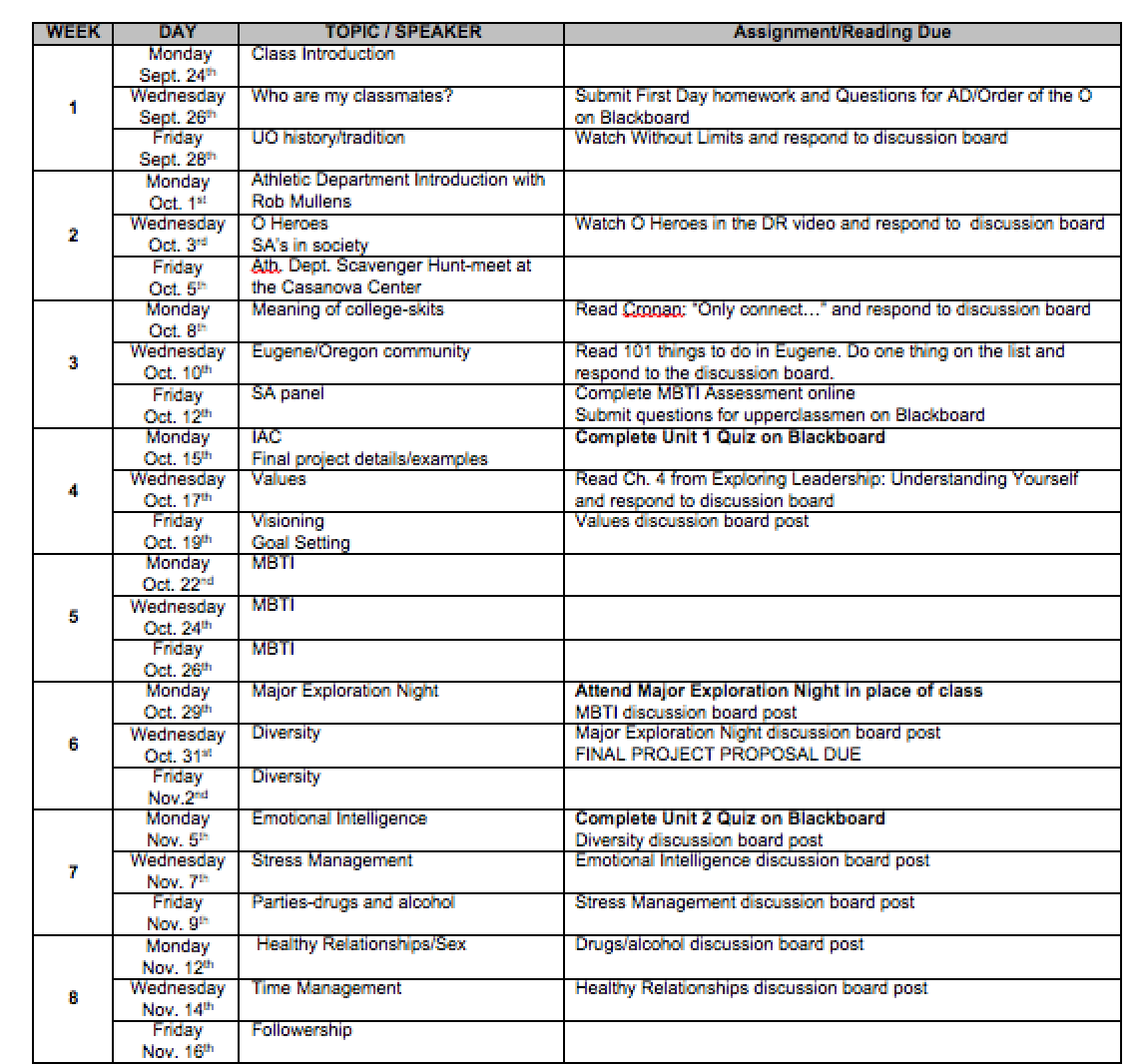 This course had been taught for 5 years without any review by the UO faculty, to perhaps 500 athletes. It was cancelled last year by the UO Senate Committee on Courses, after it was finally submitted for review, 3 years after the deadline, and only after some strenuous prompting by UO Matters.
Academic oversight of athletics is supposedly done by long-time Duck booster and administrator Lorraine Davis, currently a semi-retired "special assistant" to President Gottfredson and Interim Provost Scott Coltrane. When I made a public records request for a copy of the contract spelling out Ms Davis's precise job duties, I got the heavily redacted document below.
The academic operations of the Jaqua Center, whose services are only available to student-athletes, costs UO's academic side $2.2M a year.  The UO administration justifies the subsidy by arguing the academic side can't provide oversight of this operation unless we pay. We do pay, but we don't have any oversight. Move it along professor, nothing to see here. Literally: