6/20/2014 update: Gottfredson's efforts to cover up his handling of the rape allegations bring more trouble to UO. The full Oregonian and RG petition, which is considerably more comprehensive than the NYT's, is here: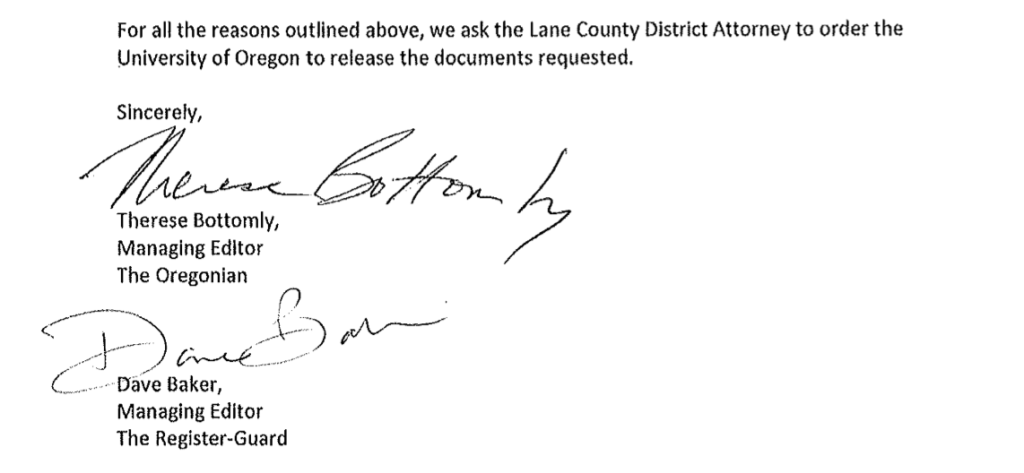 UO has pled for more time to respond, and the Times et al. have given them until the end of the month – which will means UO's response will likely be the last official act of UO General Counsel Randy Geller, set to "retire" for undisclosed reasons on June 30. His predecessor, Melinda Grier, was fired, over issues related to her failure to respond to reporters' public records requests about the Bellotti contract, but seems to now be back on the UO dole.
6/16/2014: New York Times appeals Gottfredson's redactions of rape allegation emails

"Accordingly, The Times requests that the documents be provided in accordance with the law."
Gottfredson's efforts to cover up how his office responded to the rape allegations are going national. Full letter here. Timeline here, link to RG stories and Dave Hubin letters here, and info on former UO Journalism Dean Tim Gleason's prior efforts to help UO hide public records from reporters here.