Probably not Tim Gleason's 160over90 branders. Here's the story on the burgeoning business of helping universities deal with the legal and PR implications of rape allegations, athletic or otherwise. No evidence that Gottfredson has gone there yet, though who knows what's in the hidden subcontracts.
More likely that UO is using the services of our former General Counsel Emerita, Melinda Grier. $1390 a pop for this practical and engaging workshop at the Santa Monica offices of Hirschfeld Kraemer LLP, with a discount if you bring the whole basketball team: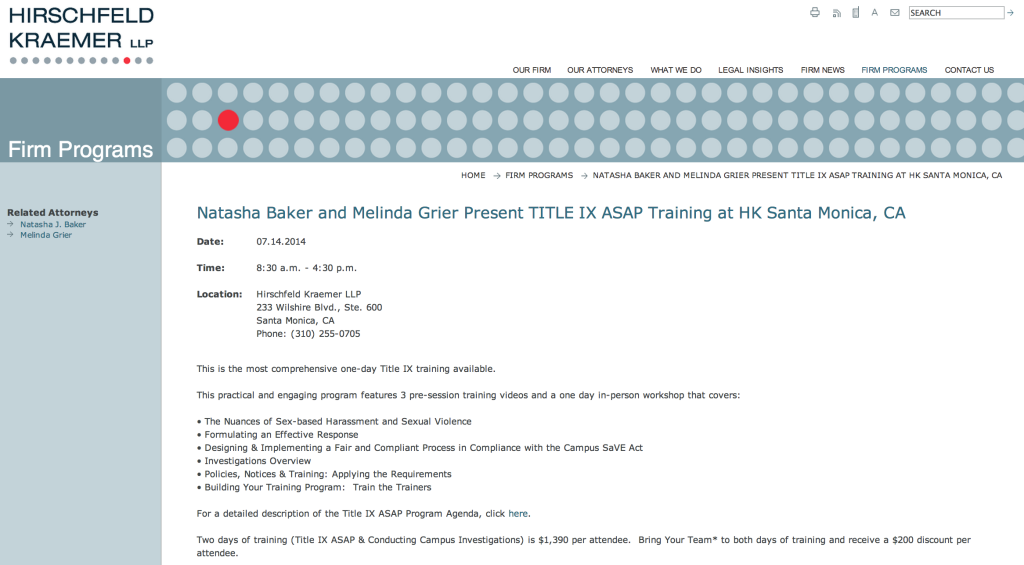 I recommend the Seaview Motel. $125 a night, and the $1 bus from LAX stops just a few blocks away.