From what I can tell this ghost written Op-Ed is the last official statement from the UO administration on how Johnson Hall handled the basketball rape allegations. There is no sign that there will ever been any kind of investigation, much less one that will be publicly released. Gottfredson's self-appointed "Presidential Review Panel" pointedly refused to conduct any such investigation. The Senate Task Force decided to focus its efforts on improving UO's prevention and response efforts.
News of the March 8-9 rape allegations became public on May 5th. On July 15th, VP for Student Life Robin Holmes published an Op-Ed in the Register Guard, defending the UO administration's handling of the allegations, which had been widely condemned as a cover-up: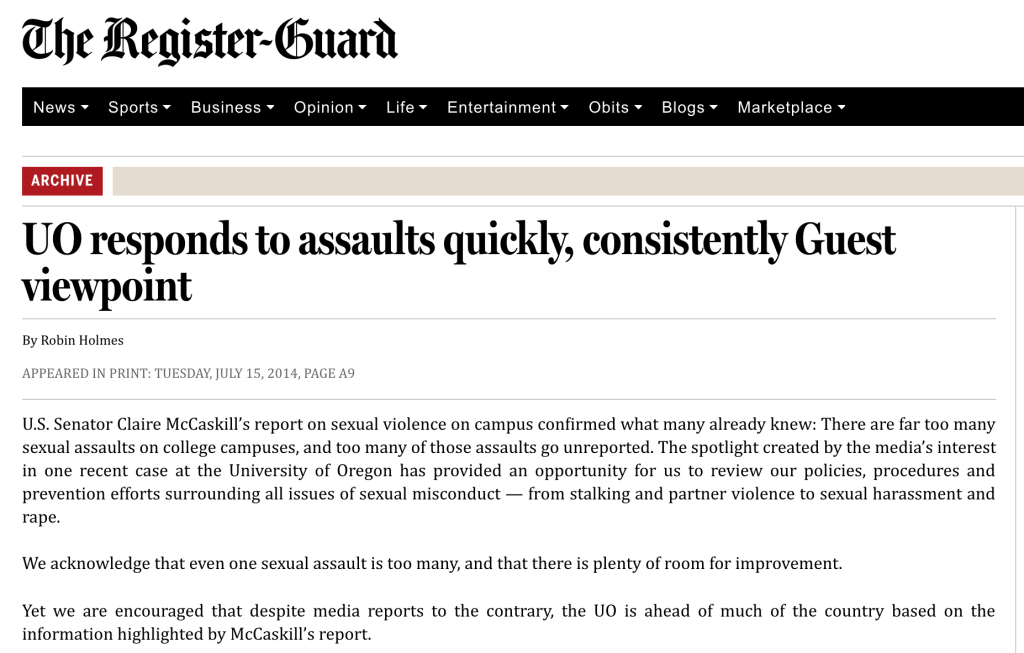 (The full Op-Ed is here.)
How much of this did VP Holmes actually write? It seems like not much. According to the internal memos below, the first draft was written by UO strategic communicator Jennifer Winters, who didn't even cc Holmes on it: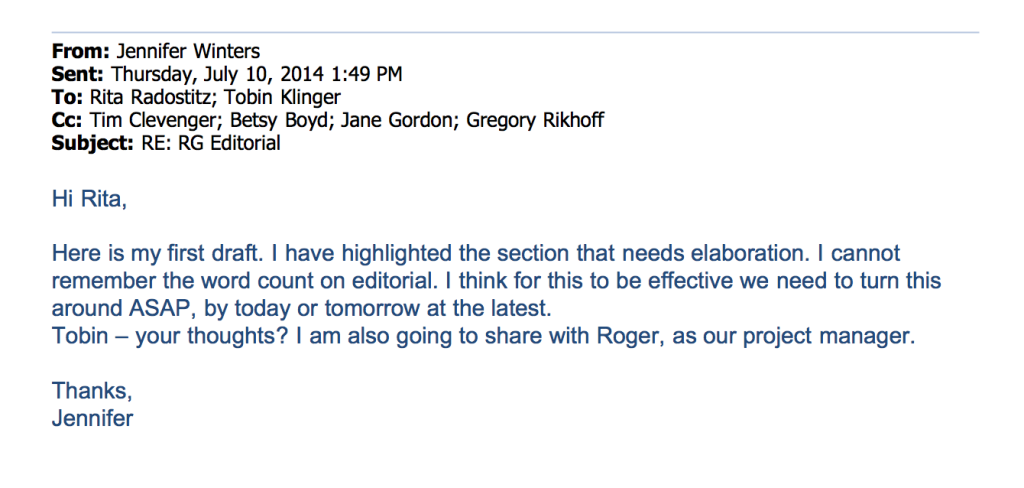 Interestingly the "project manager" for this was VP for Enrollment Roger Thompson, not VP for student affairs Robin Holmes. The final draft was apparently submitted to the RG by VP Holmes's chief strategic communicator Rita Radostitz – who did at least cc Holmes on her efforts: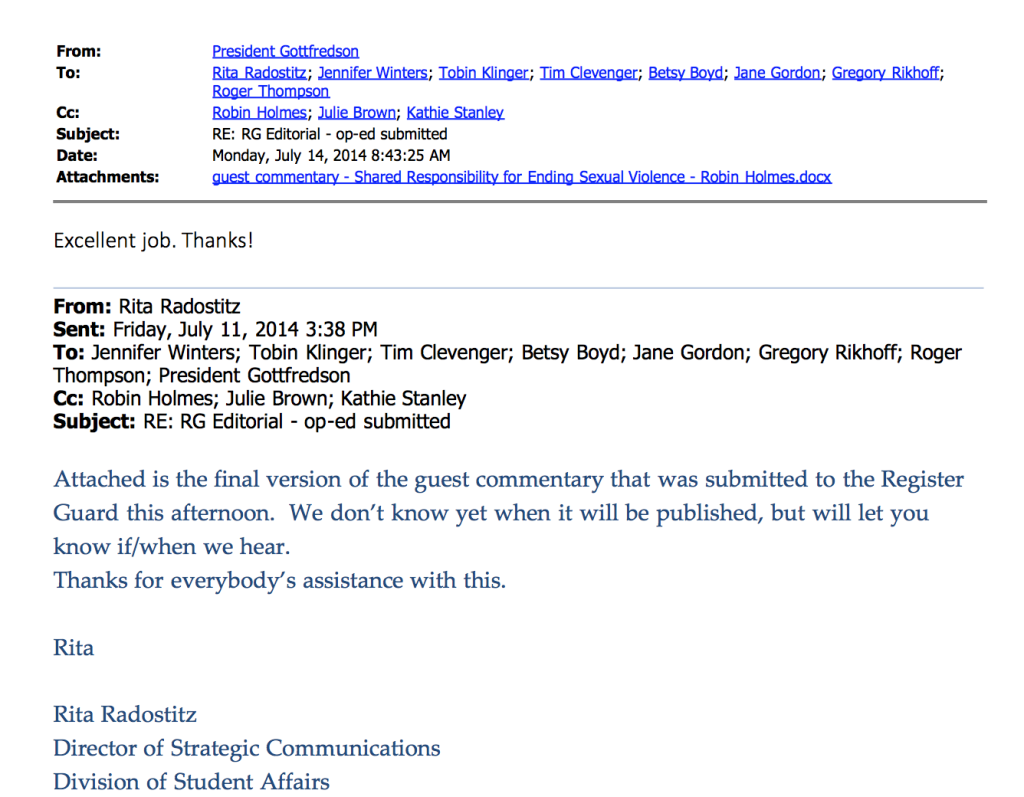 Maybe Holmes had some involvement in the writing during intervening few days, or maybe not. None of this is that surprising. UO has a well paid army of PR flacks devoted to puffing up the careers of our central administrators. (And Winters got a 25% raise in July.)
The UO Matters timeline of the rape allegations and the administration's response is here, with links to some relevant news reports and documents, and a more exhaustive list of all relevant posts is here. If and when we ever learn anything new, I'll add it. So if you know something that is not yet in the public record but should be, such as these emails above, please send them along.