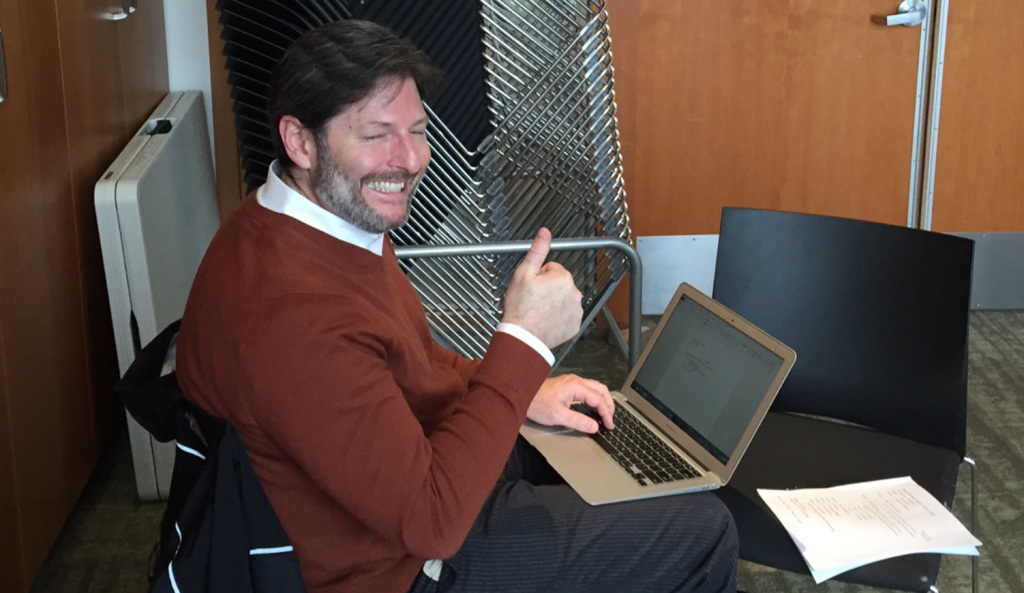 Try hiring a new professor without scrupulously following the affirmative action hiring procedures: a public job posting, an open search, and diverse finalists. Break those rules and AAEO Director Penny Daugherty will tell you sorry, no hire this year.
Of course the rules are a little different for Johnson Hall.
Last summer Mike Gottfredson hired Chuck Triplett to be the Assistant VP for Collaboration between the UO Board, the administration, and the UO Senate, for $130K. Gottfredson didn't make a public announcement of the job opening, didn't appoint a hiring committee, didn't ask the Senate what they thought of this, and he didn't follow UO's affirmative action rules.
As it turns out that's not unusual for Triplett. His previous job was working for George Pernsteiner, as the OUS Board Secretary for $72K. How did he get hired? Surely OUS posted a job opening in the Chronicle of Higher Education, or at least Willamette Week? Craigslist? A notice on the OUS website? No. At least not according to none other than Chuck Triplett: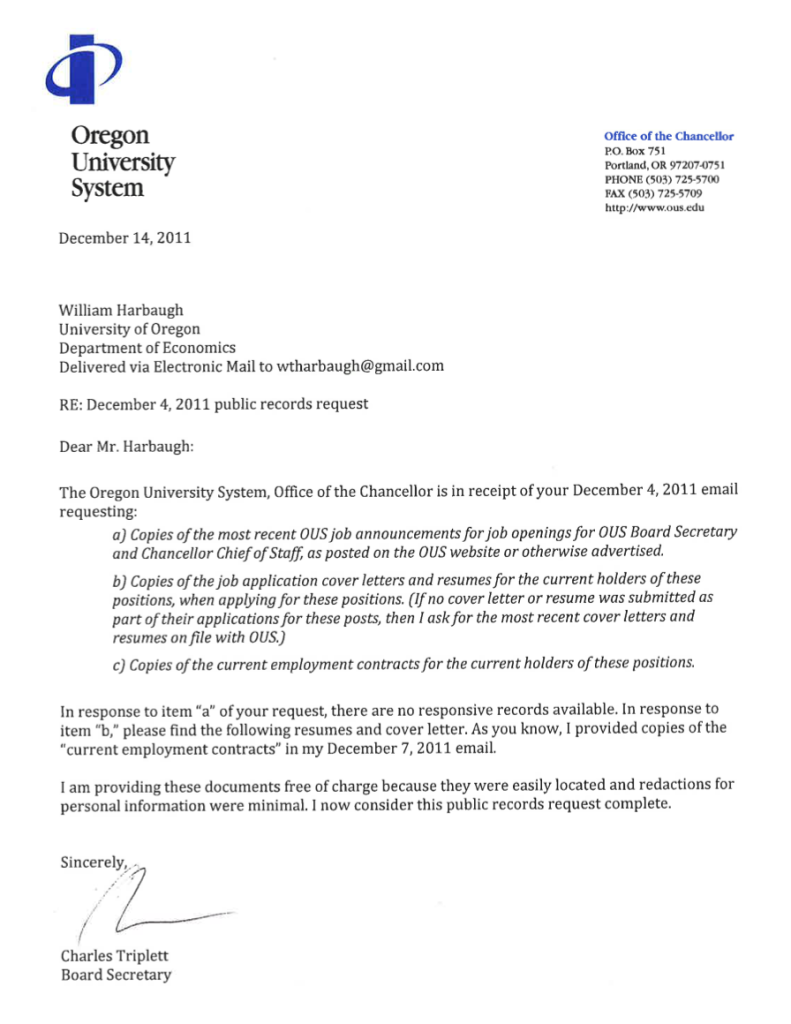 The docs I did get are here. Pretty thin.