The Manchester Guardian has the news here:
The former IAAF president Lamine Diack has admitted to police that he asked Russia for €1.5m to run a political campaign in his native Senegal, according to the French newspaper Le Monde.
France's national office for financial prosecutions is investigating Diack, who stepped down as IAAF president in August when he was succeeded by Sebastian Coe.
Police say he is suspected of taking the money to cover up positive drugs tests by Russian athletes.
Le Monde says it has obtained transcripts of Diack's interviews with police in which he admits to having spoken with the former Russian athletics federation president and IAAF treasurer Valentin Balakhnichev about needing money. Diack wanted to finance opposition against Senegal's then-president Abdoulaye Wade.
Diack and friends, in happier times: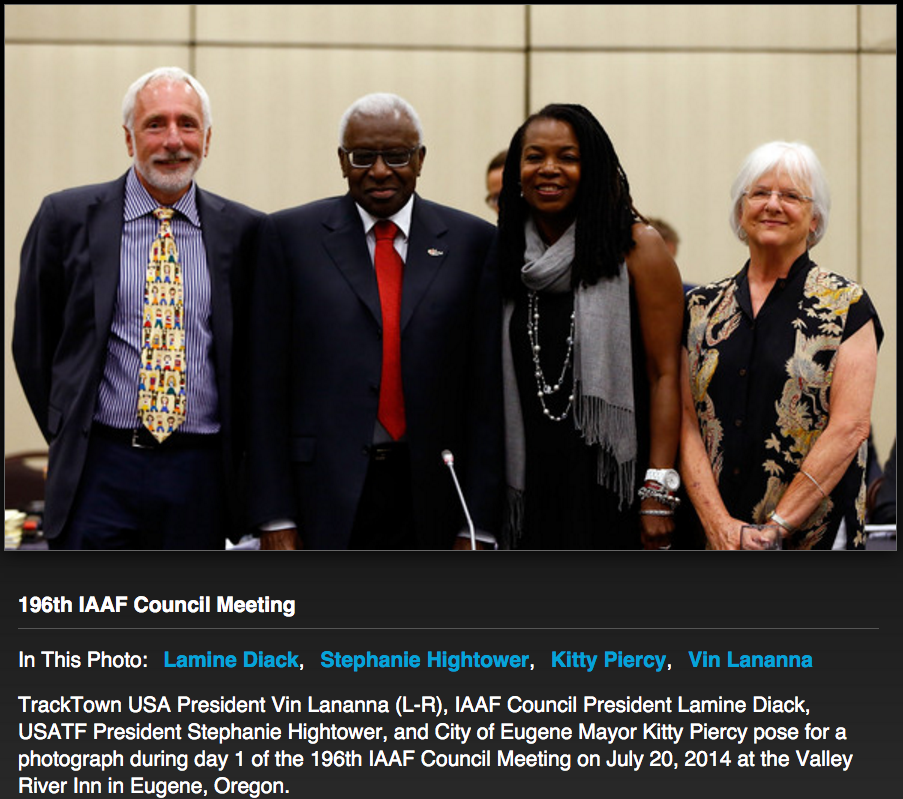 http://www.theguardian.com/sport/2015/dec/18/former-iaaf-president-russia-political-campaign-lamine-diack