In a nutshell, the CAS budget cuts that are now happening are in part because of side payments to Law and AAA agreed to by Interim Provost Scott Coltrane, the day before he took over as Interim President from Mike Gottfredson, and 6 months after Interim CAS Dean Andrew Marcus warned Coltrane about the coming CAS budget train wreck.
These payments total about $3M a year, and include $500K a year to AAA while it tried to "increase revenue streams through new program development (e.g., Product Design program)."  This seems to be in addition to the $450K start-up and $140K recurring that came for Sports Product Management and Design through the "Budget Advisory Group", documented here, plus other costs such as Jim Bean's salary.
Page down for the most recent data I have on the overall budget model allocations, from the FY ending June 2014. All quite confusing. I wonder who really knows what's going on here?
It took me a public records request and more than two weeks to get these records from the UO administration – but at least they waived the fees, unlike with the Track Town records.
$10M for Law: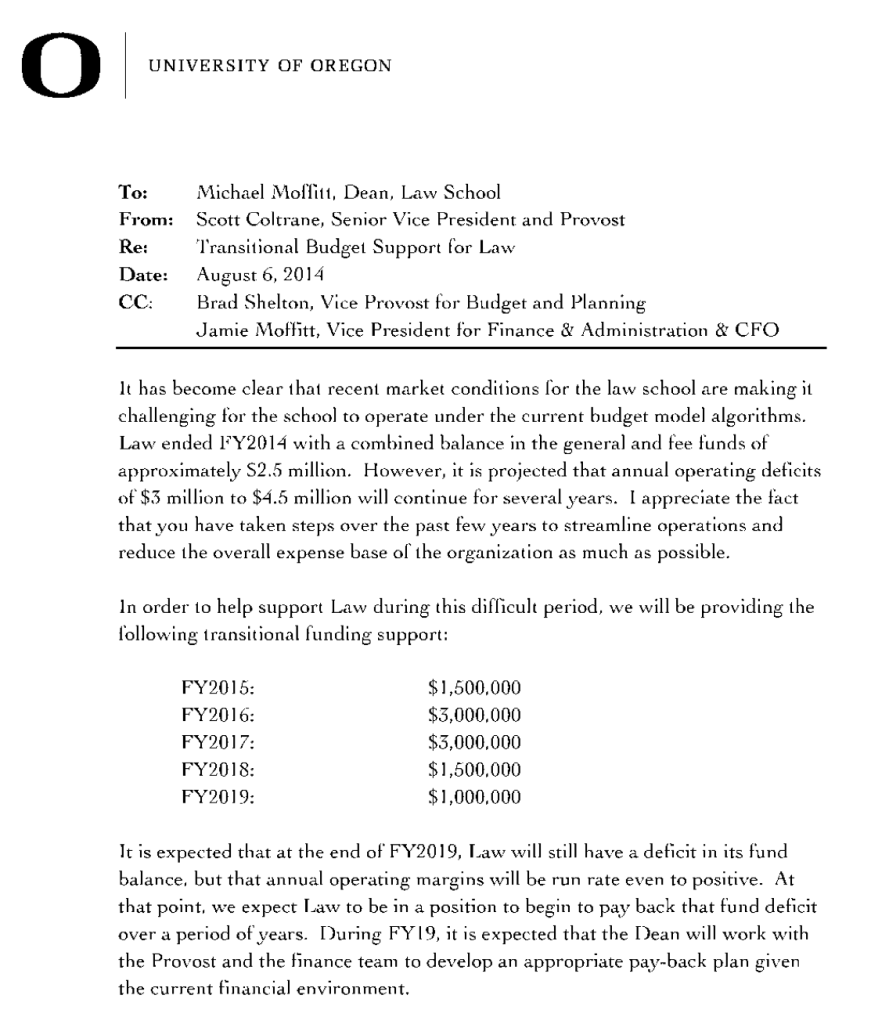 $5.3M for AAA: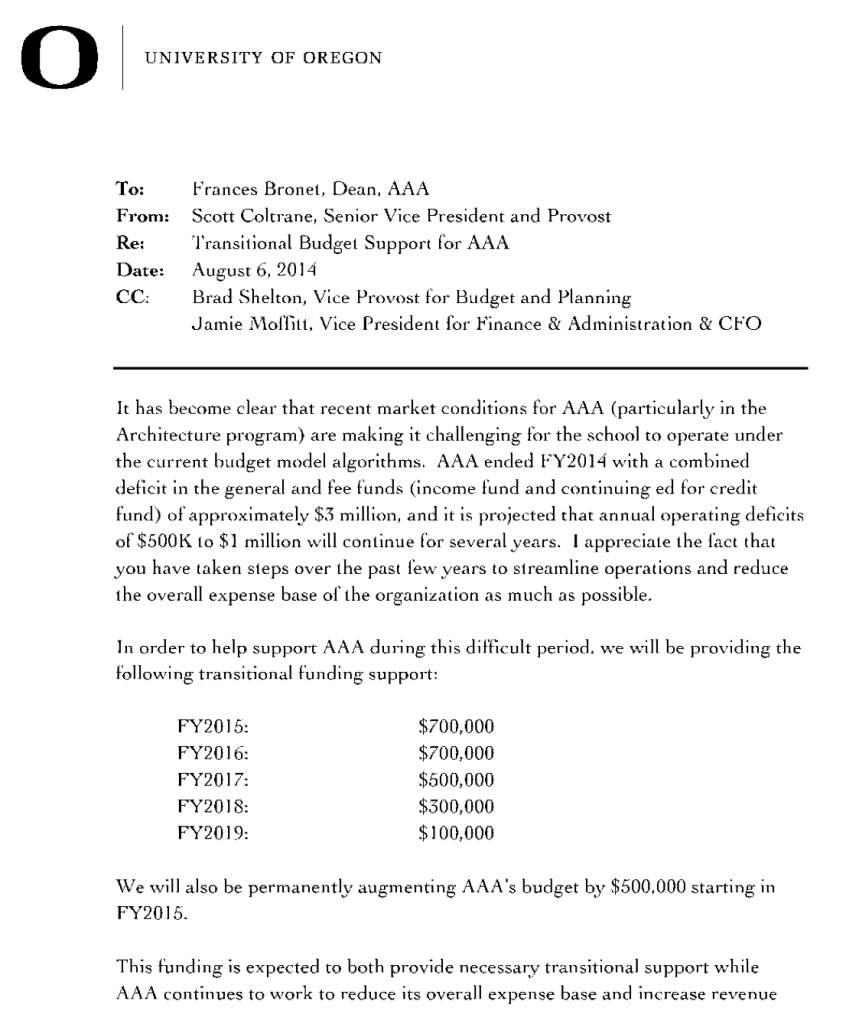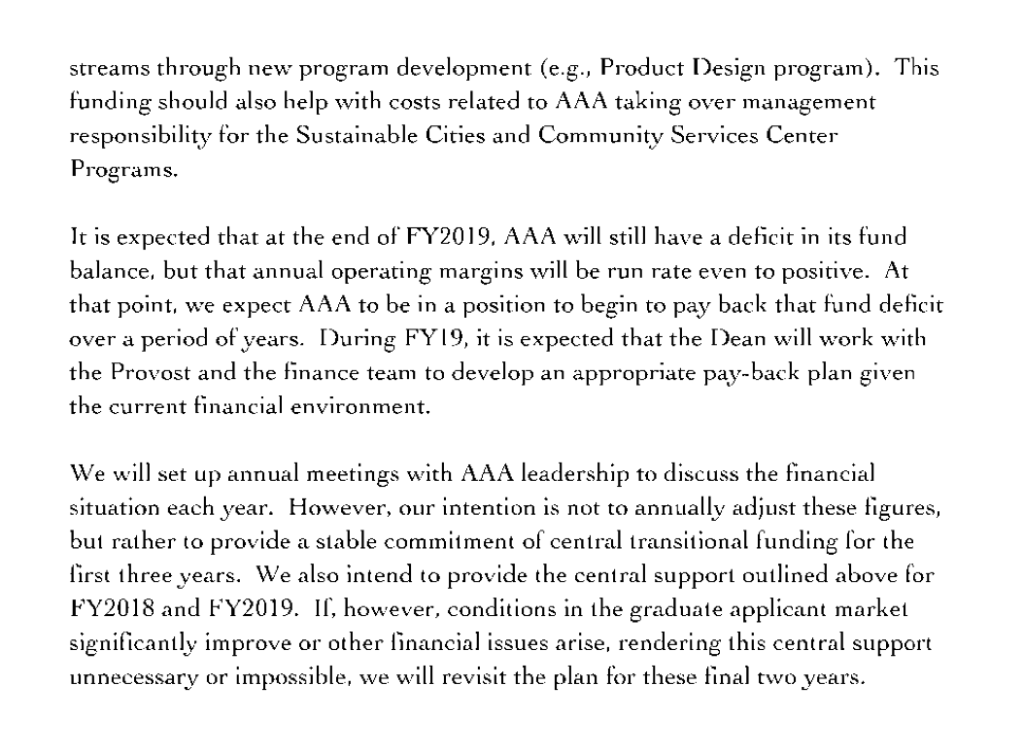 Full pdf's here, including one showing some relaxation of the CAS budget cuts that resulted from the budget model changes. The most recent documentation I have on the overall budget model is from 2014. Brad Shelton said at the SBC meeting earlier this week that he will provide an update.