Note: This deal was done before President Schill arrived. The blame should go to Coltrane, or whichever of UO's many other recent presidents or interims put this in de Kluyver's contract and gave him raises while UO's business school slowly sank and then disappeared from the US News rankings.
UO Management Professor Cornelis "Kees" de Kluyver: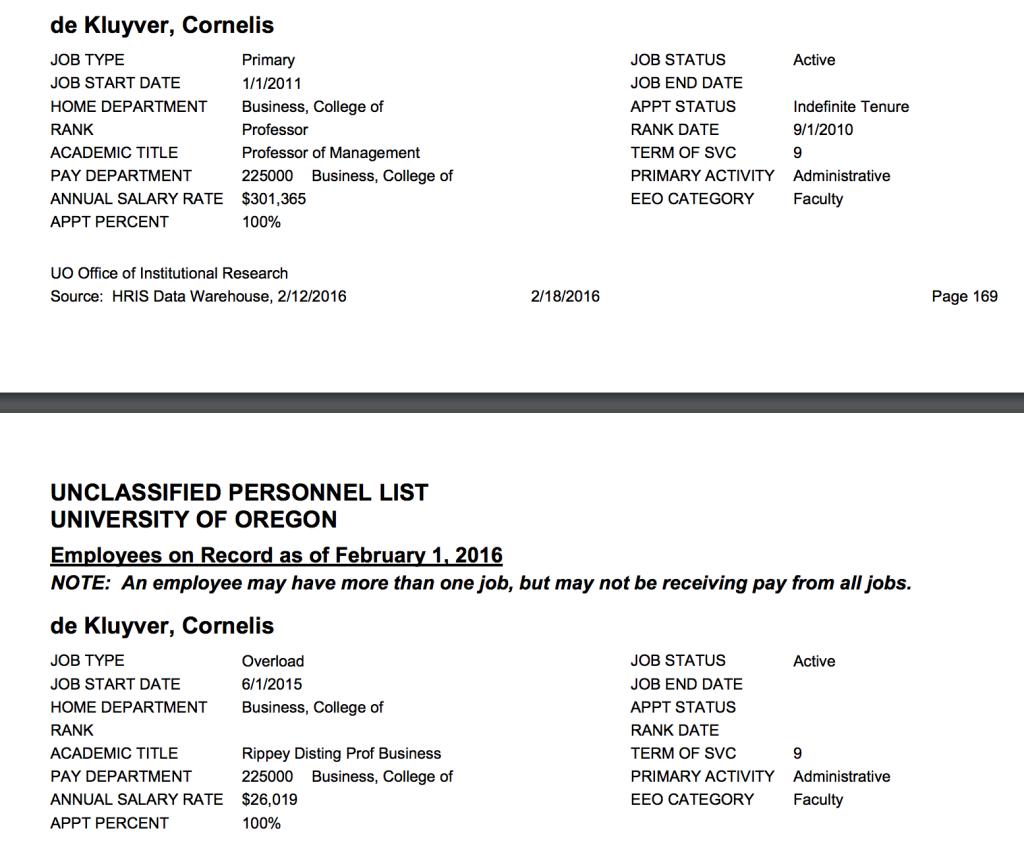 Apparently his performance review as business school dean did not go well: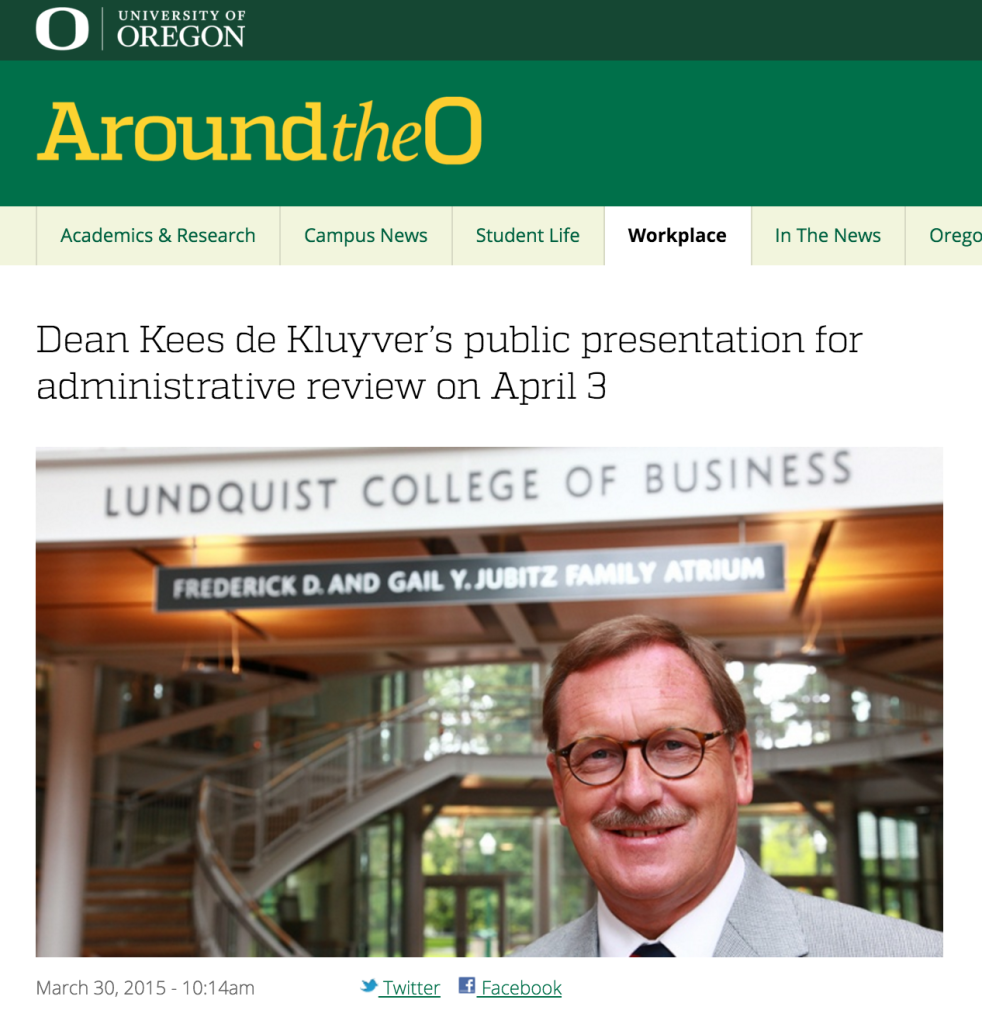 A few months later Around the O had the story of his contract non-renewal, here. While Kluyver collects $327K to teach nothing, UO is paying an interim a similar amount to do the dean's job, while we search for a permanent replacement.
Kluyver wasn't at UO long enough to earn a sabbatical, which in any case would only have paid 60% of this.  In fall he plans to go on the "Tenure Reduction Plan", meaning three more years at 50% pay, in exchange for what is typically a 50% teaching load. For a research inactive LCB prof 50% would be 2-3 courses a year.
I wonder what, if anything, he'll teach then? His predecessor Jim Bean was supposed to teach after he was forced out as Interim Provost, but instead Johnson Hall gave him a series of administrative sinecures, until he eventually found gainful employment back east.
Needless to say regular UO faculty do not get these sorts of deals – the administrators only give them to other administrators.