Tyler Kinkgade of the Huffington has a new report that compares what Gottfredson did when faced with Jane Doe's allegation that she'd been gang-raped by three of Dana Altman's basketball players, with the inspiring response from OSU President Ed Ray to Brenda Tracy after he learned 2014 about her gang rape by OSU football players in 1998:
The two OSU players in the 1998 case, Tracy learned, had been given probation and 25 hours of community service, and were suspended for one football game. The university imposed such light sanctions because it saw the alleged incident as something that wasn't its responsibility, since it had happened off campus.
… Ray, for his part, hopes the changes his university is putting in place will make a difference if one of his students is assaulted. "Hopefully we never forget that individuals are much more important than saving face," he told HuffPost.
As for Mike Gottfredson? UO has paid out millions to him, Jane Doe, lawyers, and is now being sued by Altman's basketball players. Here are a few examples from previous posts about Gottfredson's long, expensive, and failed efforts to save his face:
8/22/2014: Prostitutes from Russian motorcycle-mob strip clubs lead Duck athletes astray?
At his May 9th press conference a question from a UO student (whom the Ducks had tried to keep out) revealed that Dana Altman was very confused about what sort of sexual assault prevention training his athletes had received.
Now we know a little more. The athletics department is worried that it's their players – and their coaches, and NCAA eligibility – that might be the victims of sexual assaults from predatory prostitutes, controlled by Russian/Egyptian motorcycle gangs.
Or at least that seems to be the warning in this bizarre powerpoint from Tom Hart, hired in 2011 as Director of Duck Security and Facebook Monitoring (contract here).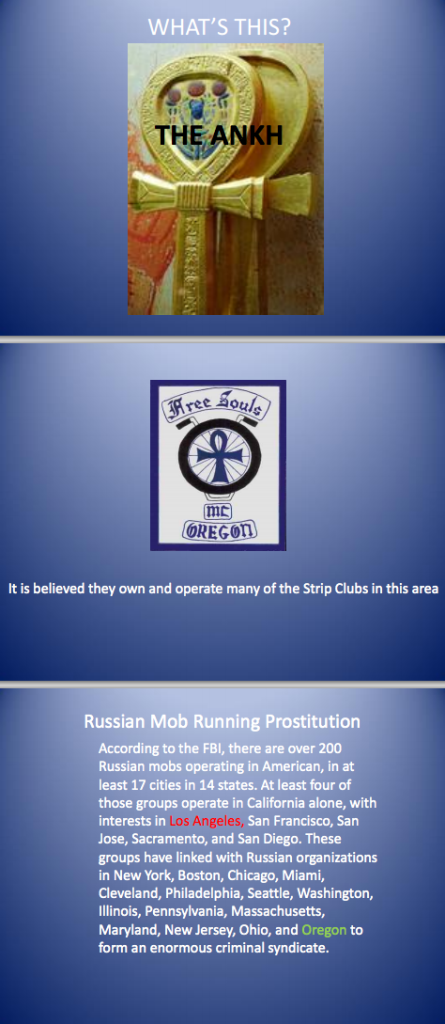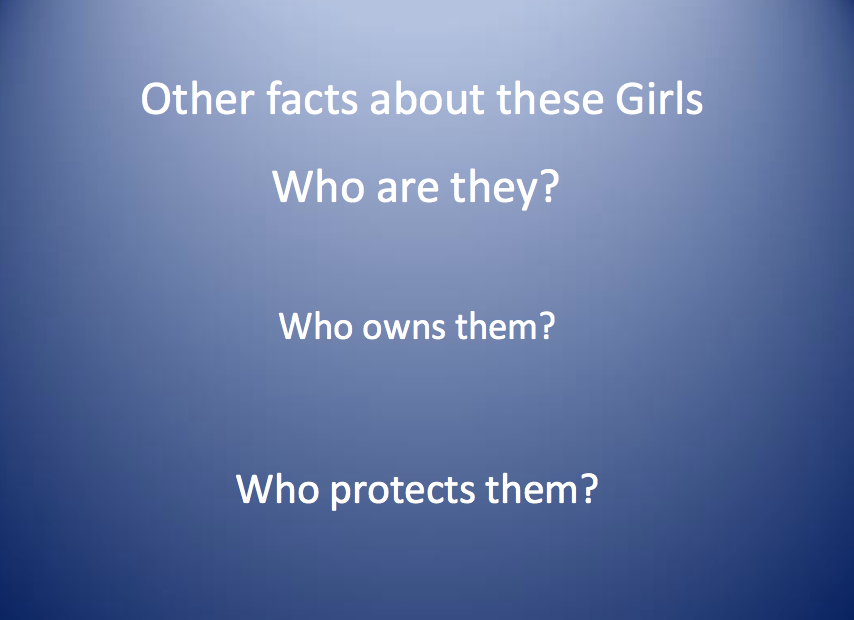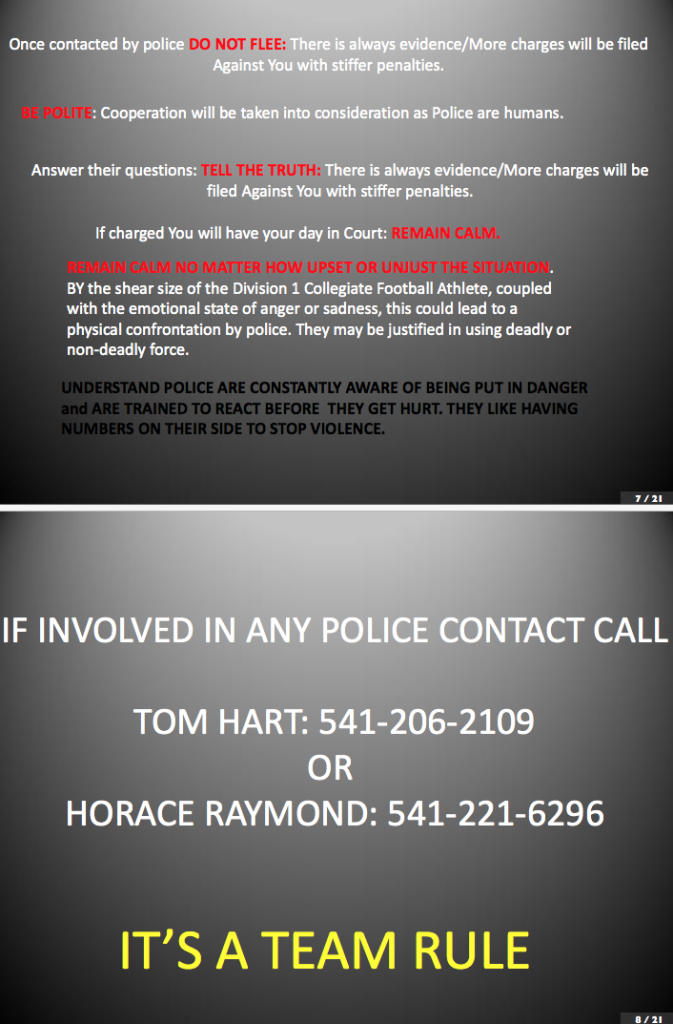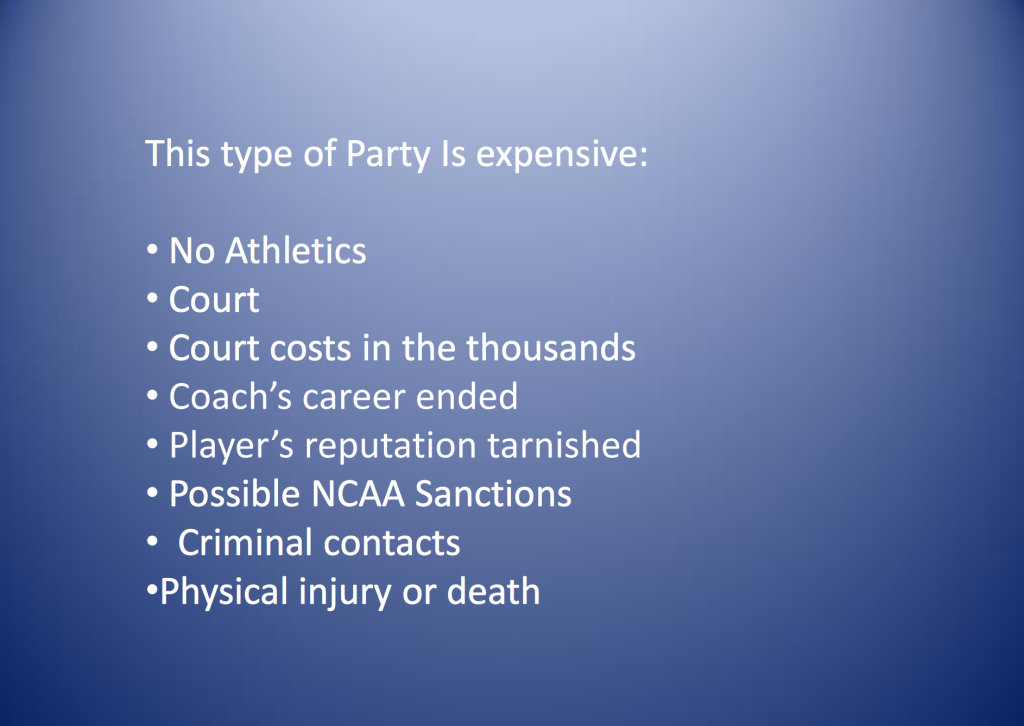 As of February 2016, Tom Hart was still working for the Ducks. In fact AD Rob Mullens gave him a special overload appointment to go to the Alamo Bowl, just in case: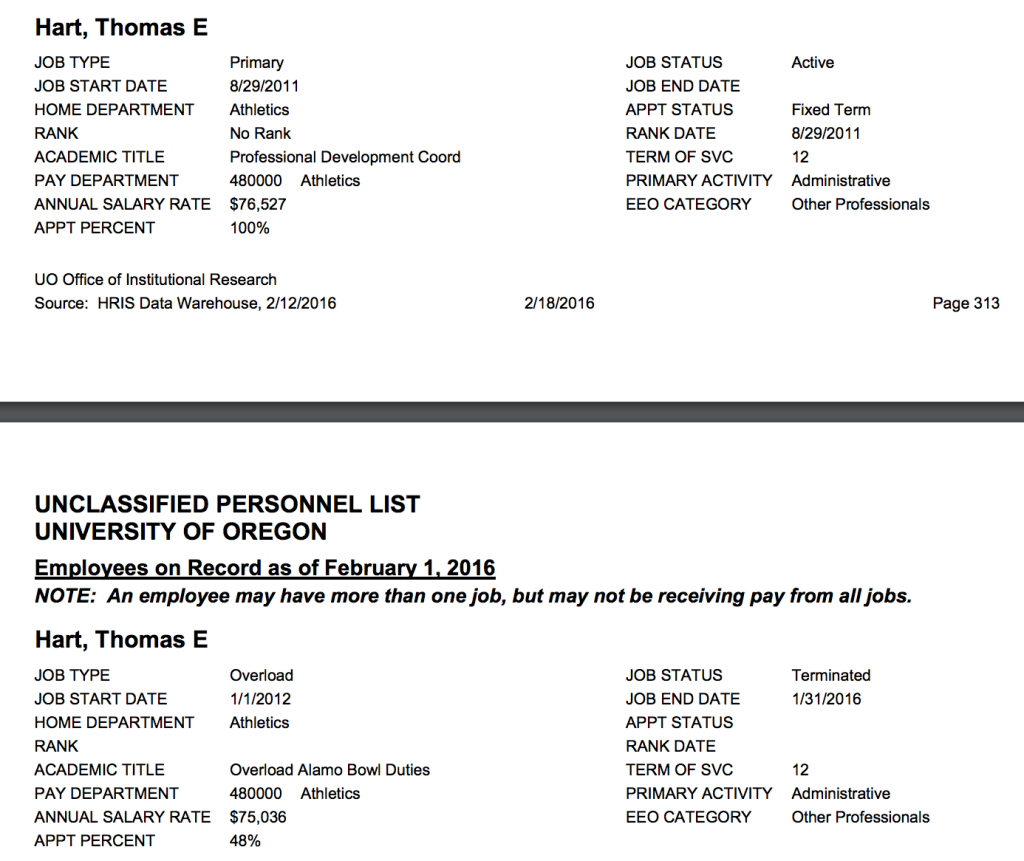 Hart's presentation on how football players can avoid getting assaulted, and advertised as "Sexual Assault Awareness" was one of the few things the Duck AD could point to as examples of "Sexual Education" they provide their athletes. Note that the athletic department's Katie Harbert – who was also the instructor of record for the Ducks athlete-only sham FHS 199 course – began collecting these documents a full month before the rest of the campus learned of the basketball rape allegations: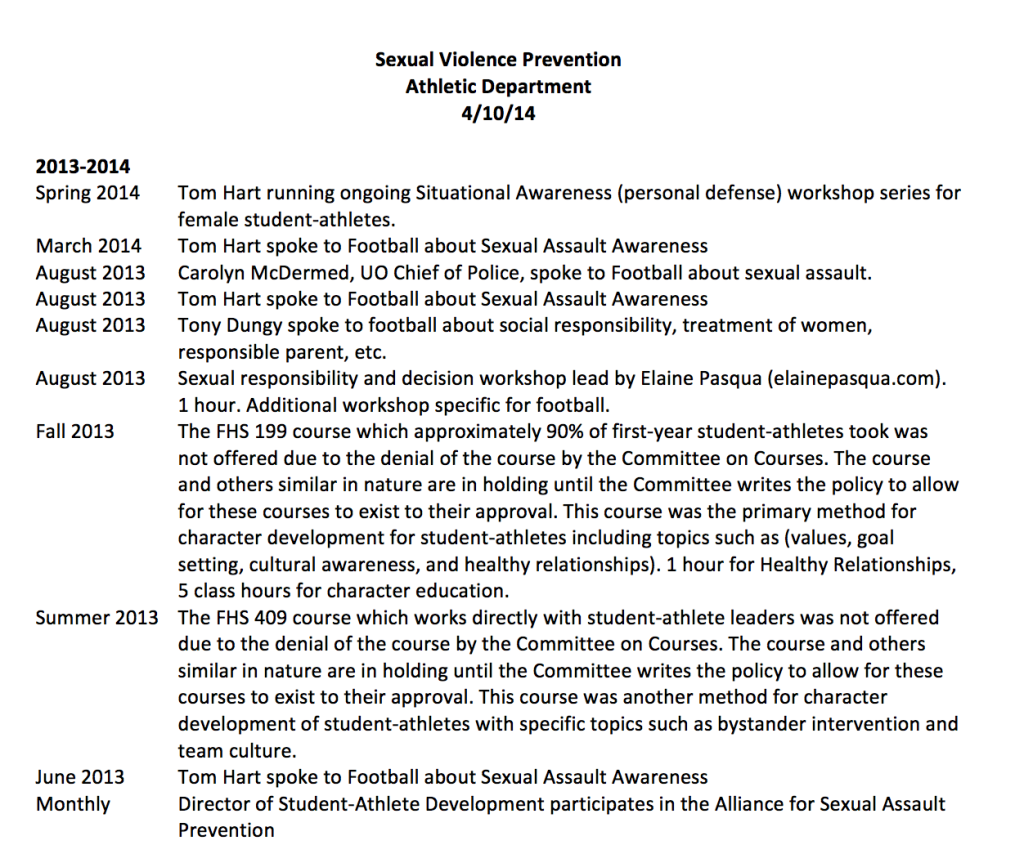 8/25/2014: Gottfredson's Sexual Assault Review Panel Chair denies panel is a response to basketball rape allegations
The panelists come to town Tuesday for their second secret meeting in an undisclosed location, and will then accept brief public comments on Wednesday, 10-11 at the Ford Alumni Center. KMTR TV had this report a few days ago, interviewing Chair Mary Deits (a former judge and expert on business/construction law, now working as a mediator for hire). KMTR says Deits is claiming that the panel is not a direct response to the basketball rape allegations. Seriously? She expects people to believe that? Here's the guy who appointed her to his panel telling the UO Senate why he set up the panel: